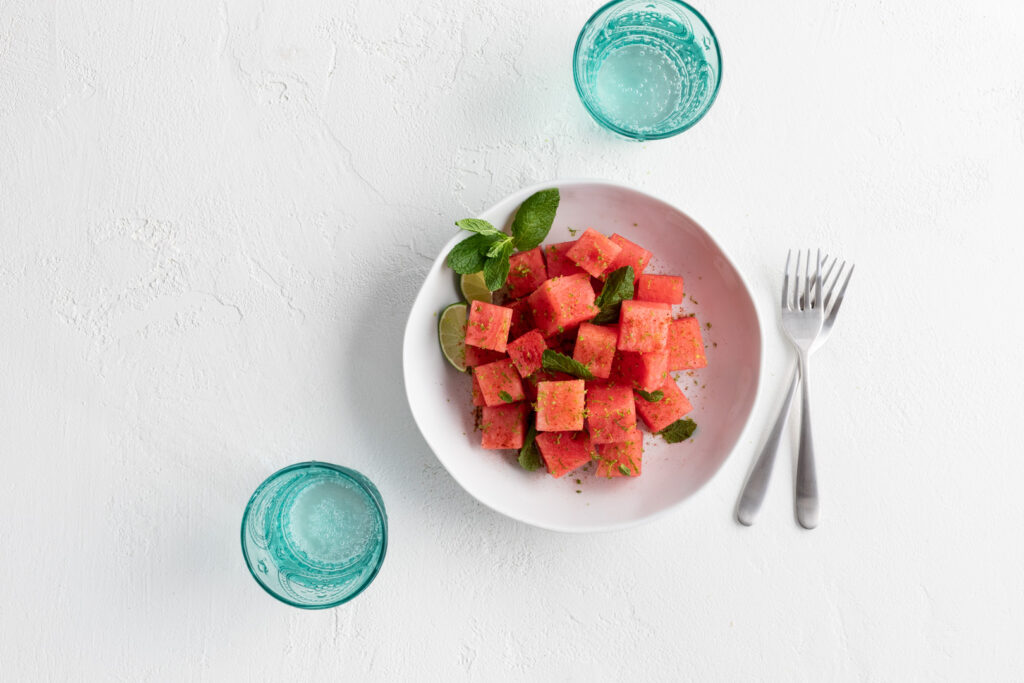 Print
Spicy Watermelon Salad
Yield 4 servings
This simple spicy chili-lime watermelon is the perfect summer snack! The chili-lime sprinkle brings out the natural sweetness of the watermelon with a tart, spicy kick. 
Ingredients
6 cups cubed watermelon
1 pinch of salt
1/4 teaspoon ground chili powder
1 lime, zest grated and juiced
1 tablespoon chopped fresh mint leaves
Instructions
Place the watermelon in a large bowl. Sprinkle with the pinch of salt and chili powder. Toss well. 

Squeeze on the lime juice and top with the lime zest. Sprinkle with the mint and serve immediately.