Smoked Broccolini with Shallots and Almonds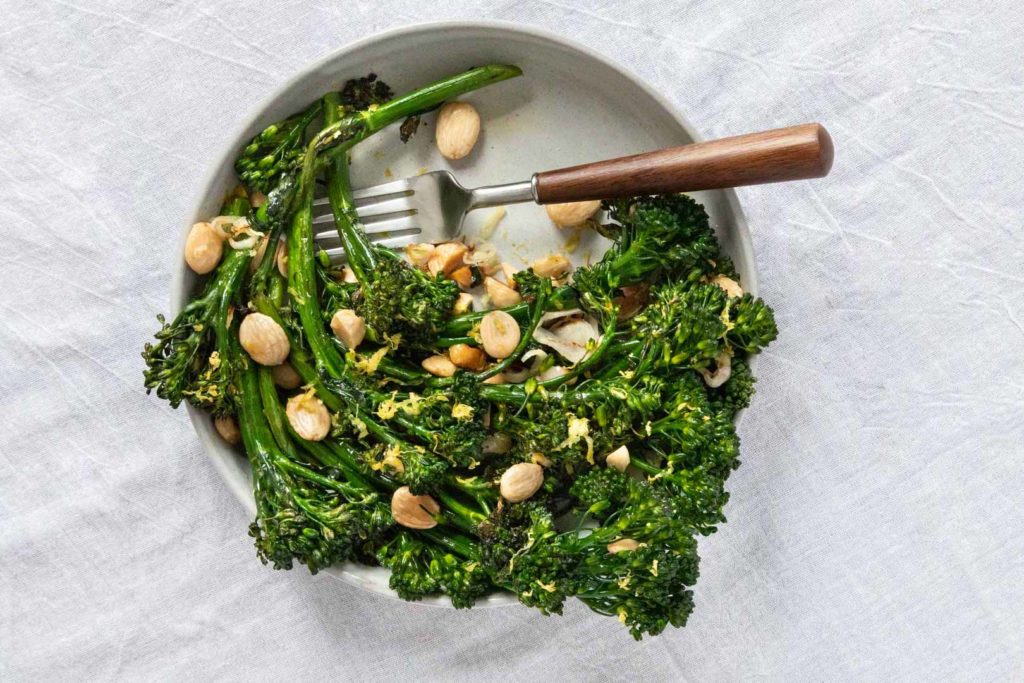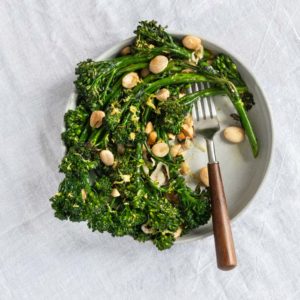 Print
Smoked Broccolini with Shallots and Almonds
Yield 4 servings
Ingredients
1 cup Mesquite wood chips
1 bunch broccolini
1 small shallot, sliced
1 tablespoon olive oil
1/4 teaspoon coarse Kosher salt
Pinch pepper
1 tablespoon fresh lemon zest
1/4 cup roughly chopped Marcona almonds
Instructions
Soak wood chips in 2 cups water for 1 hour; drain. Place wet wood chips in a smoker box or wrap in heavy duty foil with holes cut in the top of the foil packet. Place the smoker box or foil packet under grill rack. Close lid.
Heat grill on high heat about 10 minutes or until smoke appears from chips.
Meanwhile, in a large bowl, mix the broccolini and shallot with oil, salt and pepper; toss to coat well. Place broccolini and shallot in a grill basket.
Grill over medium heat for 4 to 6 minutes or until broccolini is browned and crisp tender, turning occasionally. Serve with lemon zest and almonds.