Red Thai Coconut Curry with Winter Vegetables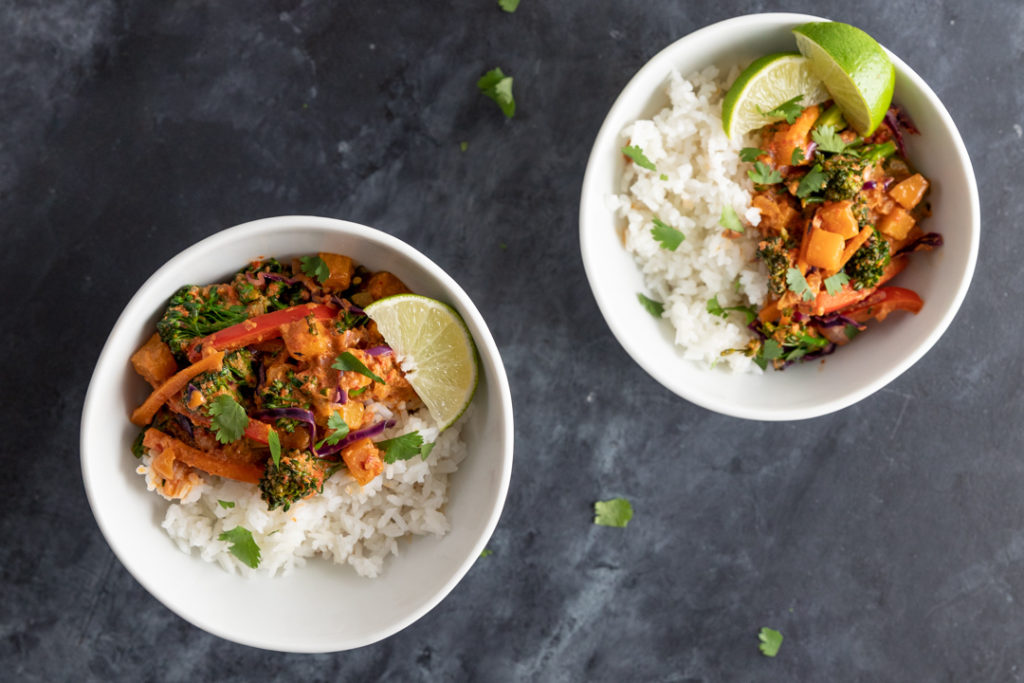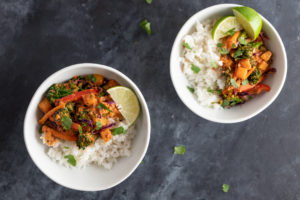 Print
Red Thai Coconut Curry with Winter Vegetables
Yield 4 servings
Even better than takeout, this vegetable-packed red Thai curry is a great quick weeknight dinner that starts with a flavorful simmer sauce.
Ingredients
1 Tablespoon coconut oil 
1 medium onion, chopped
1 small butternut squash, peeled and cubed 
1 medium carrot, peeled and cut into matchsticks 
1 bunch broccolini, cut into bite-sized pieces
1 medium red bell pepper, cored and sliced
1 cup shredded red cabbage
1 16 oz. jar curry sauce of your choice
Cooked jasmine rice, for serving
Lime wedge and fresh cilantro, for serving
 
Instructions
In a medium saucepan, heat coconut oil over medium-high heat. Add onion and butternut squash and cook, stirring frequently, for 5 minutes.
Add broccolini and carrots and sauté for 4 minutes. Add bell pepper, red cabbage, and Yai's Thai Red Curry and simmer uncovered for 10 minutes, stirring occasionally until the mixture has thickened slightly.
Serve over rice with a lime wedge and cilantro, if desired.