Quick Pickled Cherry Tomatoes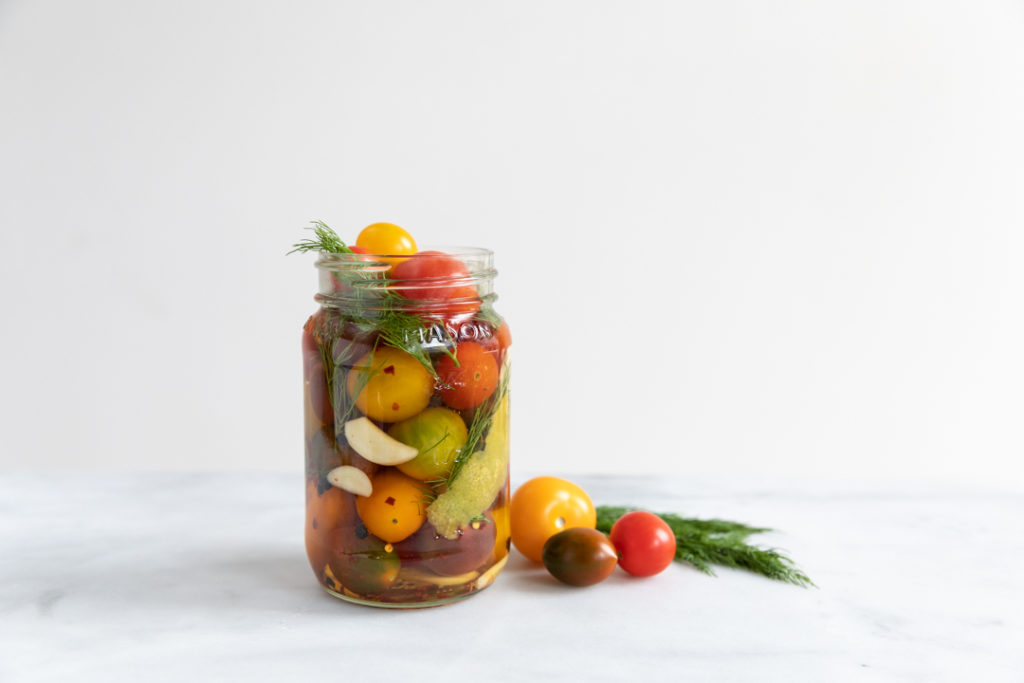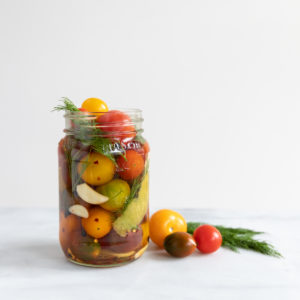 Print
Quick Pickled Cherry Tomatoes
Yield 1 pint
Ingredients
3/4 cup apple cider vinegar
3/4 cup water
1 tablespoon coarse Kosher salt
2 teaspoons granulated sugar
1 strip lemon peel (3 x 1/2-inch - yellow part only, removed with vegetable peeler)
1 pint cherry tomatoes
1/4 cup fresh dill sprigs
2 cloves garlic, thinly sliced
1/2 teaspoon whole black peppercorns
1/2 teaspoon red pepper flakes
Instructions
In a medium saucepan, bring vinegar, water, salt and sugar to a boil. Simmer, stirring occasionally, until sugar and salt are dissolved. Cool to room temperature.
Pierce each tomato once or twice with a wooden skewer. Place the lemon peel, tomatoes, dill, garlic, peppercorns and red pepper into a sterilized pint jar.
Pour cooled vinegar mixture into the jar, leaving an inch of space at the top. Cover and refrigerate for up to two months.