One-Skillet Chicken and Pasta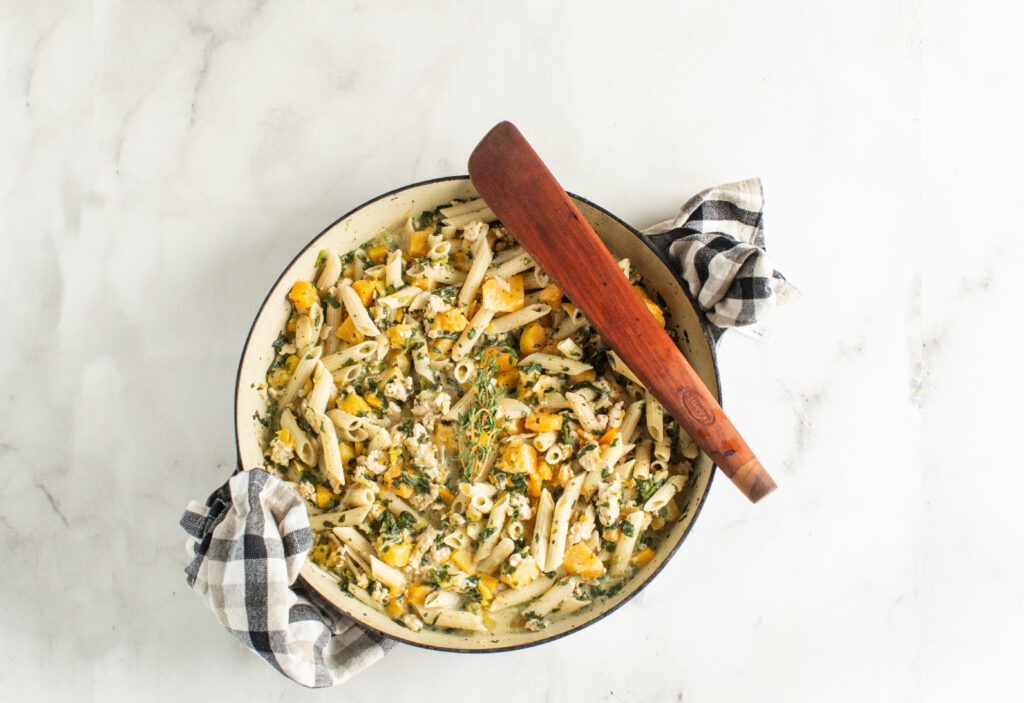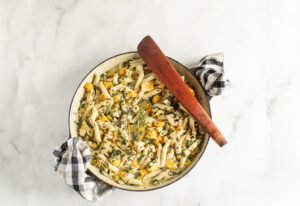 Print
One-Skillet Chicken and Pasta
Yield 4 servings
Ingredients
1 tablespoon olive oil
½ large onion, sliced
2 cloves garlic, thinly sliced
1 lb. ground chicken thighs 
One package All Clean Food - Creamy Garlic Pasta, dried pasta and flavor packet separated.
3 cups chicken stock
1 cup frozen spinach, thawed
2 tablespoons butter or butter alternative
2 bags frozen organic butternut squash
2 tablespoons  garlic and herb cream cheese or cream cheese alternative
1 tablespoon fresh thyme, stems removed
Kosher salt and cracked black pepper, to taste
Instructions
Using a 12" skillet with a lid, heat oil over medium heat.
Add onions and a pinch of salt and sauté for 5 minutes, then add garlic and ground chicken.
Break up ground chicken and cook until just browned.
Add the uncooked pasta, stock, and spinach.
Sprinkle with a pinch of salt, cover, and cook for 6 minutes, stirring occasionally to ensure pasta is submerged.
Uncover and add butter, flavor packet, and frozen squash.
Mix and let simmer until liquid is reduced and pasta is tender.
Add cheese spread and fresh thyme (saving some for garnish), and stir into pasta to make the sauce.
Simmer until squash is heated through and the sauce has thickened.
Season with salt and pepper to taste.