Moroccan Winter Vegetable Stew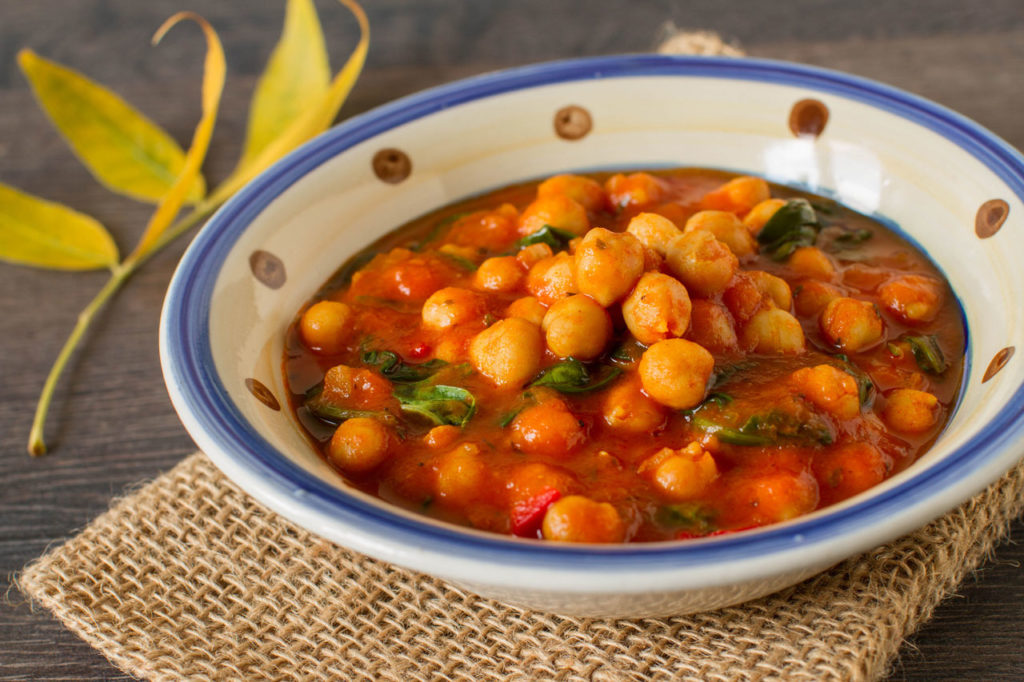 Moroccan Winter Vegetable Stew
Ingredients
6 cups cubed butternut squash
Olive oil
Salt and pepper
2 medium onions, chopped
8 large cloves garlic, finely chopped
1 ½ teaspoons ground cumin
1 teaspoon paprika
3 medium carrots, chopped
1 28 ounce can diced tomatoes with juice
2 15 ounce cans chickpeas, drained and rinsed
1 tablespoon Caldo Foods Harissa, traditional or smoky
2 tablespoons chopped parsley
Instructions
On a rimmed baking sheet, toss squash with 1 tablespoon olive oil and season with salt and pepper.  Roast in oven at 375 for 45 minutes.
In a large pot, heat 2 tablespoons olive oil over medium-high heat.  Add onions and season with salt and pepper.  Cook for 3-4 minutes.  Add garlic and cook for 3 minutes more.  Stir in cumin and paprika, more salt and pepper, and cook for 1 minute.  Add carrots and 1 cup water, bring to a boil and reduce heat to a simmer.  Cover and cook until carrots are tender, 10 minutes.
Add tomatoes and chickpeas.  Stir in harissa, chopped parsley, roasted squash and up to 1 cup more water, depending on desired consistency.  Cook for 10 minutes until flavors meld.  Serve over rice, couscous or quinoa.