Peruvian Pork Stew with Apples, Chilies & Lime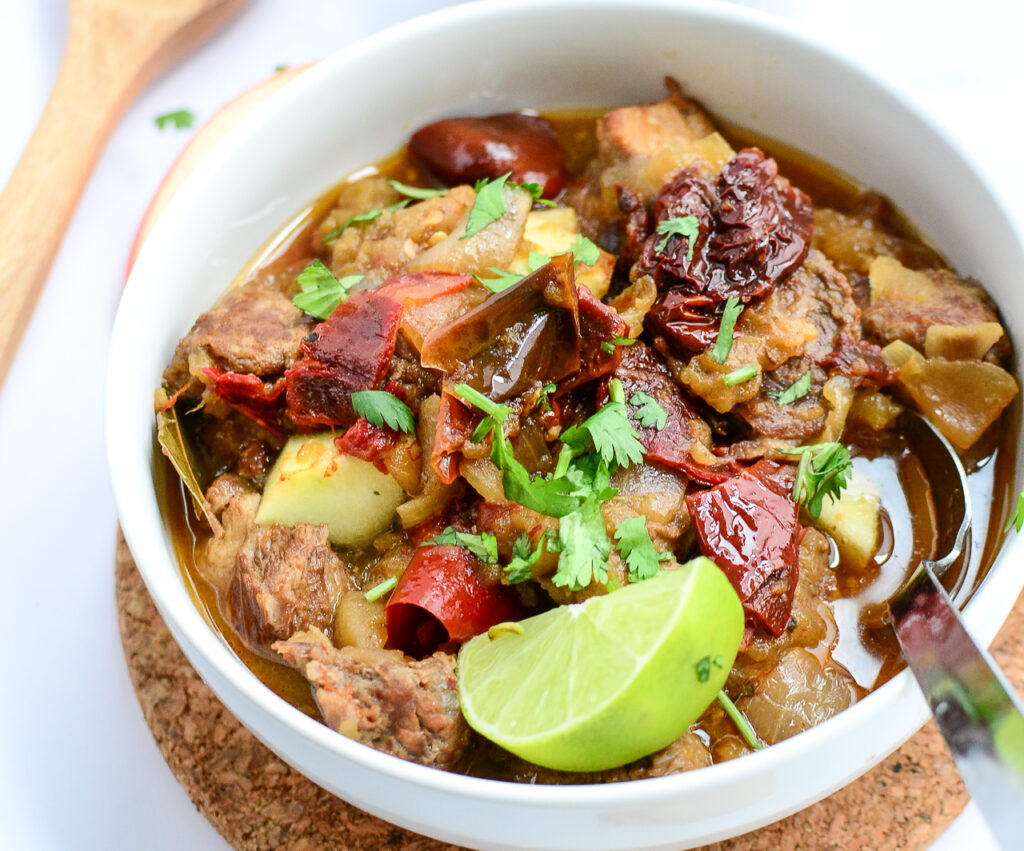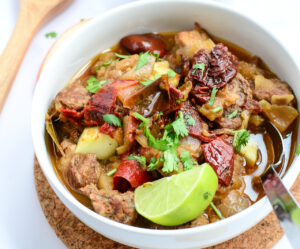 Print
Peruvian Pork Stew with Apples, Chilies, & Lime
Fall is in the air, a wonderful time of year when organic apples fill the trees and our produce bins. Our apple season is short and sweet: Mid-September through mid-October is prime time to enjoy the best of Minnesota-grown apples. This handpicked international recipe is a delicious way to get more local flavor on your fall menu.
Adapted from New York Times Cooking
Ingredients
2 tablespoons olive oil 

4 pounds trimmed boneless pork shoulder, cut into 2-inch pieces 

2 large white onions, chopped

4 large, firm apples, peeled, cored and roughly chopped

3 seeded and chopped ancho or other mild dried chilies 

3 bay leaves

Pinch of ground cloves

¼ cup fresh lime juice

4 cups chicken stock

Steamed rice (for serving)

¼ cup chopped cilantro
Instructions
Heat oil in large skillet and brown pork on all sides, working in 2 batches.

Remove pork, then sauté onions and apples in pan with the chilies, bay leaves and cloves, about 10 minutes.

Combine all ingredients in a dutch oven or slow cooker. Simmer on the stovetop at least an hour, or in slow cooker 4-6 hours on high, until meat is very tender.

Remove stew, reduce liquid if desired, and serve over cooked rice with chopped cilantro.