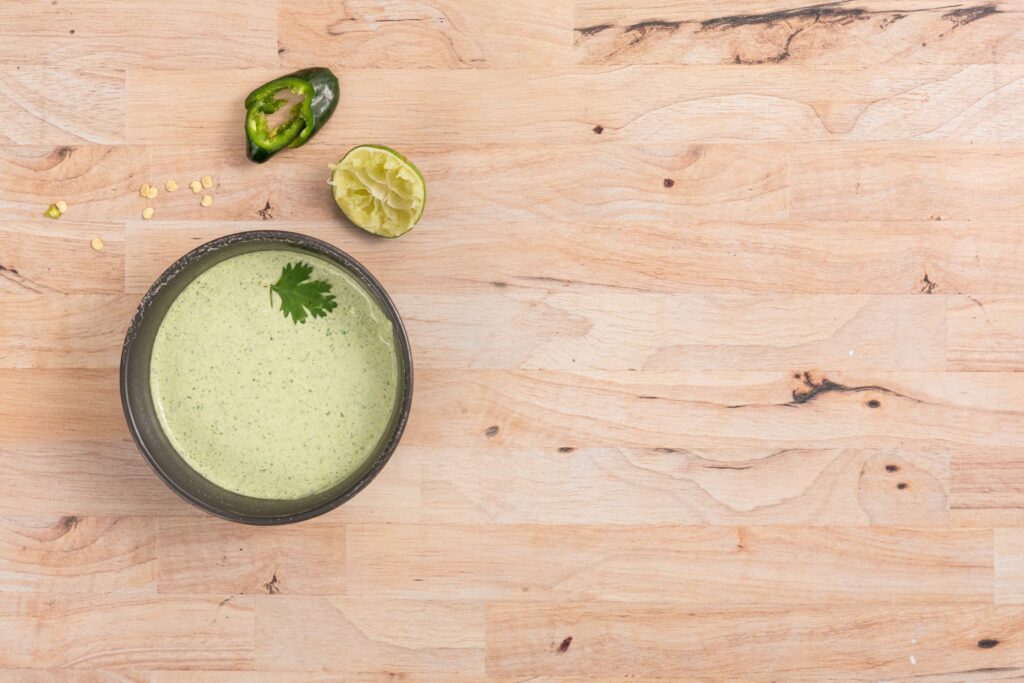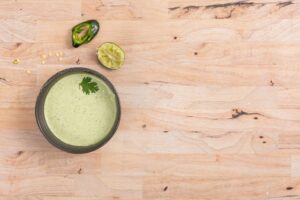 Print
Poblano Crema
Special for you from the deli's recipe archive! Try this creamy, spicy condiment, retired from the Lakewinds deli, on your next taco night! It's also great tossed into grain bowls, spooned over roasted veggies, and drizzled over grilled chicken and fish.
Ingredients
1 poblano pepper, halved with seeds and ribs removed
1 jalapeño pepper, halved with seeds and ribs removed*
½ cup sour cream, creme fraiche, or Greek yogurt
1 clove garlic
1 green onion, cut in one-inch pieces
Handful cilantro
½ zested lime, and its juice
Kosher salt
*For more heat, leave the seeds and ribs in the peppers.
Instructions
On a rimmed baking sheet lined with foil, place the peppers cut-side down. Place on top rack of oven under broiler for 8-12 minutes until pepper skins are black and blistered.*
Place the broiled peppers in a plastic bag, paper bag or bowl covered with a plate and let steam and cool for 20 minutes. When cool enough to handle, remove the blackened skins (do not rinse) and cut into strips.
Place the peppers and remaining ingredients in a small food processor with a hefty pinch of salt and puree until smooth. Taste for seasoning and add more salt if needed.
* If you have a gas stovetop, leave the peppers whole and roast directly over the flame, turning metal tongs until completely charred.