Herby Savory Neufchatel Dip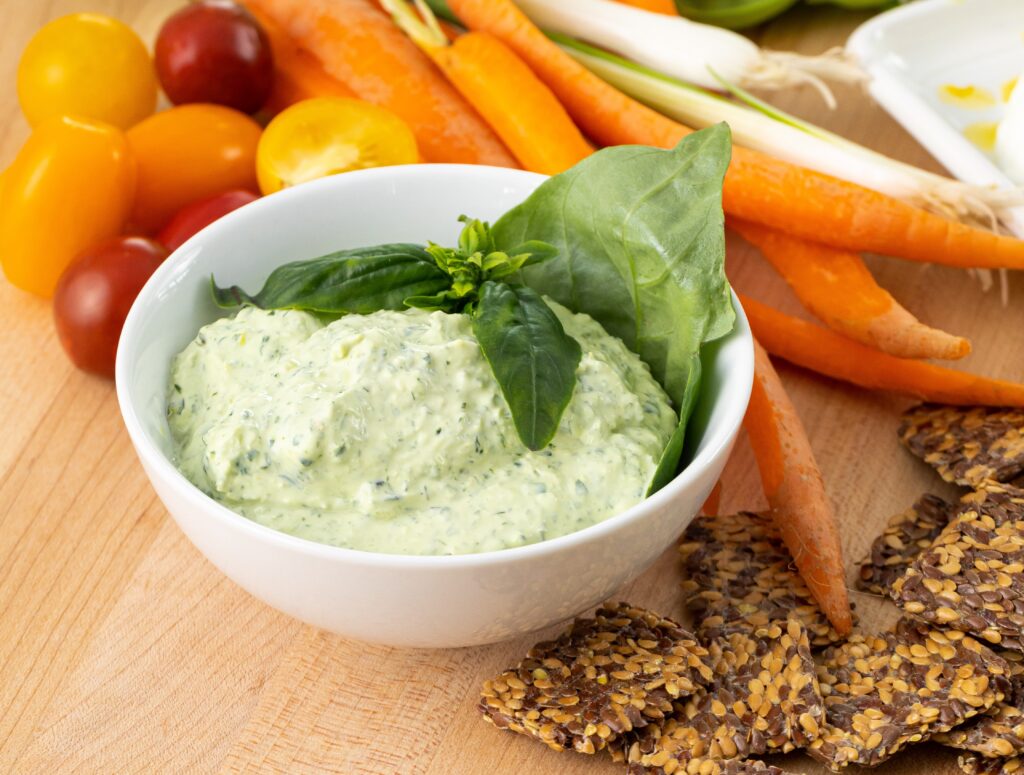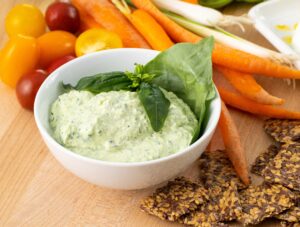 Print
Herby Savory Neufchâtel Dip
Fresh, bright, and creamy, this dip is perfect for gatherings all year round. Spend more time enjoying the season and less time in the kitchen — no cooking is required! Pair this with whatever veggies are currently in season or spread on your favorite cracker.
Ingredients
8 oz. Neufchâtel cheese
½ cup sour cream
½ cup of chives, roughly chopped
2-3 green onions, chopped
½ cup parsley, roughly chopped
Zest from 1 lemon
1 clove garlic, roughly chopped
Leaves from 1 stem of dill
½ cup of fresh basil, roughly chopped
8 sprigs fresh thyme leaves, separated from stems
1 Tablespoon buttermilk or milk, as needed for thinner consistency
Kosher salt to taste
For serving: radish slices, carrot and celery sticks, whole wheat crackers
Instructions
In a food processor, pulse the herbs, green onions, and garlic until well minced. Use a spatula to scrap down the sides of the processor bowl as needed. Add the Neufchâtel and sour cream and blend until smooth. Add a little buttermilk or milk for a thinner consistency.
Place in a bowl and serve with raw radishes, carrots, celery, and crackers. It's also great as a pasta sauce. Simply thin with a bit of pasta water and serve over angel hair or spaghetti noodles.