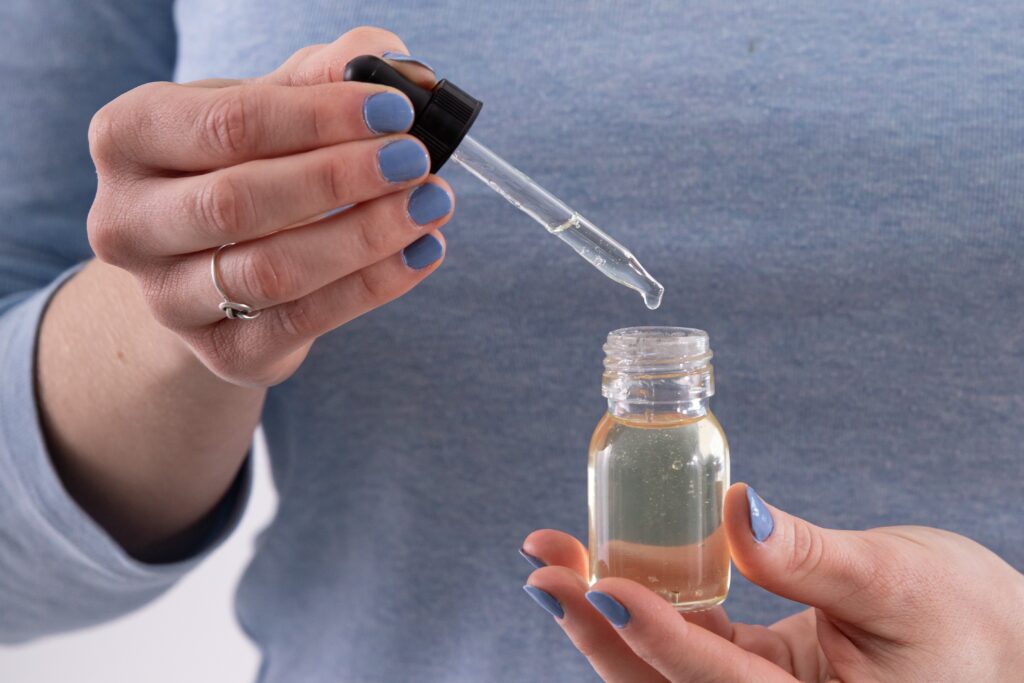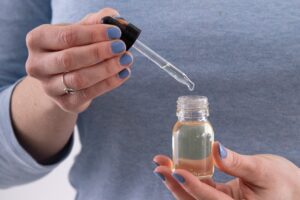 Print
Happy Scalp Treatment
If you've struggled with thinning hair, dandruff, or other challenges, you know that sometimes your scalp needs extra attention and care. 
This moisturizing, antifungal hair mask is simple to make, can be used once or twice per week, and is shelf stable for about one year.
Ingredients
2 oz. (¼ cup) castor oil
12 drops of cedarwood essential oil
12 drops of lavender essential oil
10 drops of rosemary essential oil
10 drops of tea tree essential oil
Shower cap (optional)
Instructions
Combine all ingredients in a sterile jar or glass dropper bottle and mix well. Castor oil is very thick, so it takes extra effort to fully mix in the essentials oils.
To use, massage into the scalp in a circular motion, then leave on for 10-30 minutes. If you have one, put on a shower cap to increase the heat on the surface of your skin, which helps the treatment absorb. Shampoo and rinse, repeating if necessary, and condition hair.