Gooey Chocolate Peppermint Crinkle Cookies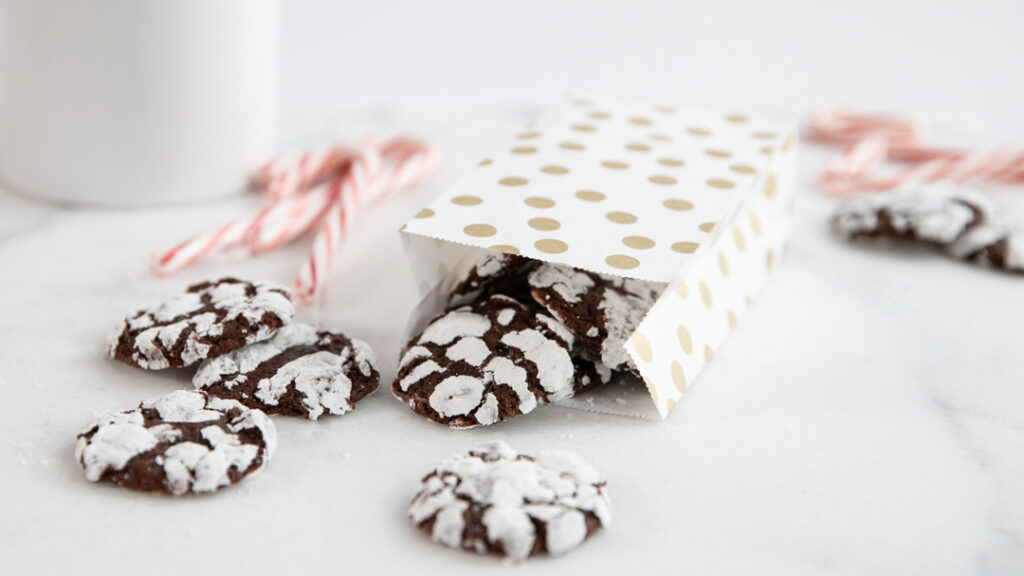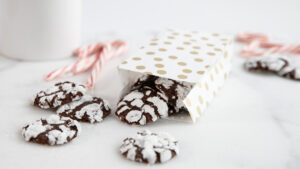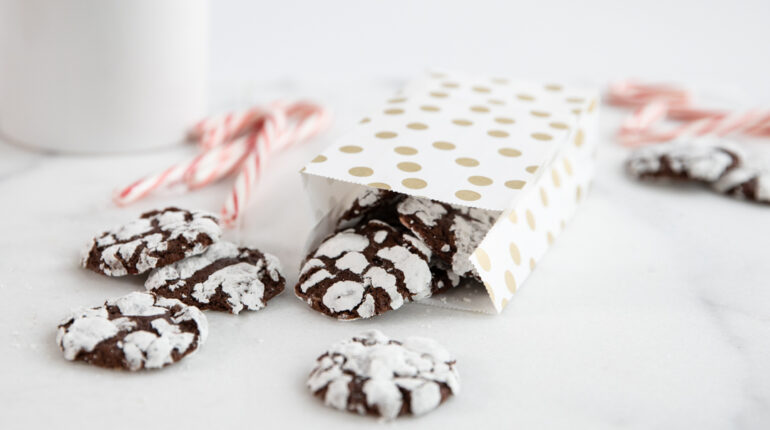 Print
Gooey Chocolate Peppermint Crinkle Cookies
Yield 48 cookies
Ingredients
1/2 cup coconut oil, melted
4 oz unsweetened baking chocolate, melted and cooled
2 cups granulated sugar
2 teaspoons vanilla extract
4 eggs
2 cups all-purpose flour
2 teaspoons baking powder
1/2 teaspoon salt
1/4 cup finely crushed peppermint candies
3/4 cup powdered sugar
Instructions
In a large bowl, mix the melted coconut oil, cooled chocolate, granulated sugar, and vanilla. Stir in eggs, one at a time.
Stir in the flour, baking powder, and salt. Fold in the crushed candies. Cover and refrigerate at least 2 hours. Using a melon baller or small ice cream scoop, divide dough into 48 dough balls.
Place on parchment-lined cookie sheets and refrigerate another 2 hours or overnight to firm up the dough.
Heat the oven to 350°F. Place the powdered sugar in a small bowl. Roll dough balls into powdered sugar. Place rolled cookies about 2-inches apart on parchment-lined cookie sheets.
Bake 8 to 10 minutes or until the edges are set but the center is still slightly gooey. Let the cookies cool on the cookie sheet 1 minute. Remove to a cooling rack to cool completely.
Notes
Not a fan of peppermint? These cookies are just as delicious without the crushed candies!