Gluten-Free Pumpkin Cookies with Browned Butter Frosting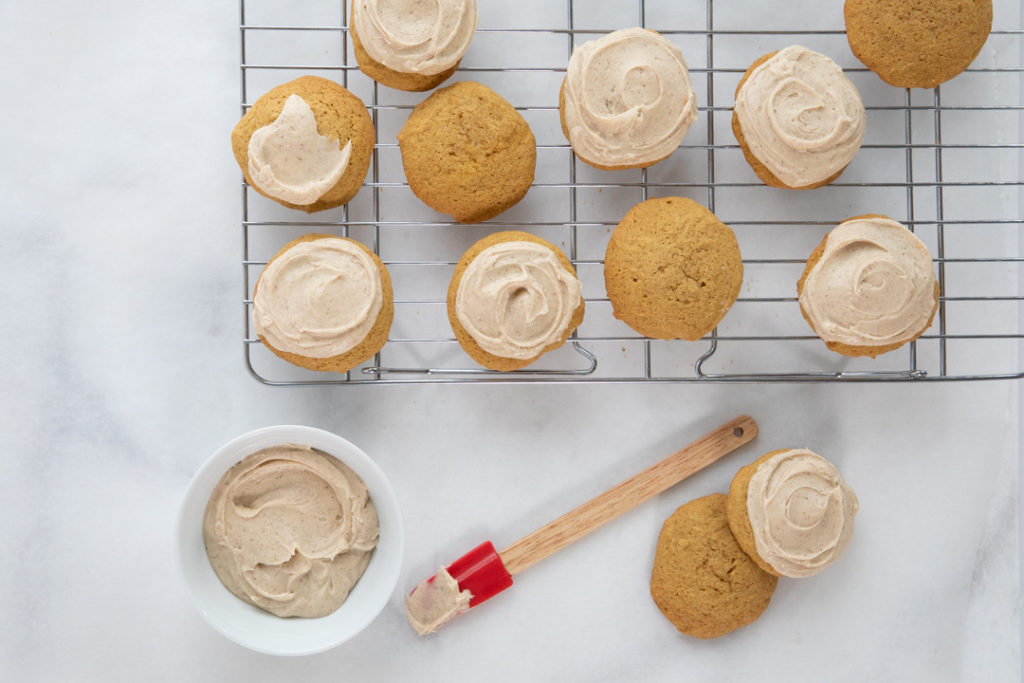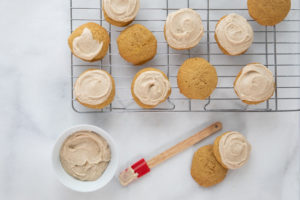 Print
Gluten-Free Pumpkin Cookies with Browned Butter Frosting
Yield 36 cookies
Ingredients
Pumpkin Cookies
3/4 cup butter, softened
2/3 cup granulated sugar
2/3 cup packed brown sugar
1 teaspoon vanilla extract
1/2 cup pumpkin puree (not pumpkin pie mix)
2 eggs
2 1/4 cups gluten-free all-purpose flour blend
1 teaspoon baking soda
1 teaspoon ground cinnamon
1/2 teaspoon salt
Browned Butter Frosting
6 cups powdered sugar
2 teaspoons vanilla extract
6 to 7 tablespoons milk
2/3 cup butter
Instructions
Heat the oven to 375°F. In a large bowl, beat the butter, granulated sugar, brown sugar, and vanilla with an electric mixer on medium speed, until well blended. Beat in the pumpkin and eggs until well mixed. Reduce the mixer to low speed, beat in flour, baking soda, cinnamon, and salt.
Line cookie sheets with parchment paper. Drop dough by rounded tablespoonfuls about 2-inches apart on the prepared cookie sheets.
Bake 9 to 11 minutes or until the surface of the cookie springs back when touched in the center and the edges are light golden brown. Cool cookies on the sheet for 1 minute; remove to a cooling rack to cool completely.
Meanwhile, in a medium bowl, place the powdered sugar, 2 teaspoons vanilla and 6 tablespoons milk. In a 1-quart heavy-bottomed saucepan, heat 2/3 cup butter over medium heat for 3 to 5 minutes stirring constantly, until butter foams and turns golden brown.
Pour browned butter over powdered sugar mixture. Beat with an electric mixer on low speed about 1 minute or until smooth. Gradually add additional milk 1 tablespoon at a time until creamy and spreadable. Generously frost cooled cookies.
Notes
When baking gluten-free, be sure to check all labels to confirm that each ingredient is gluten free as brands can differ.