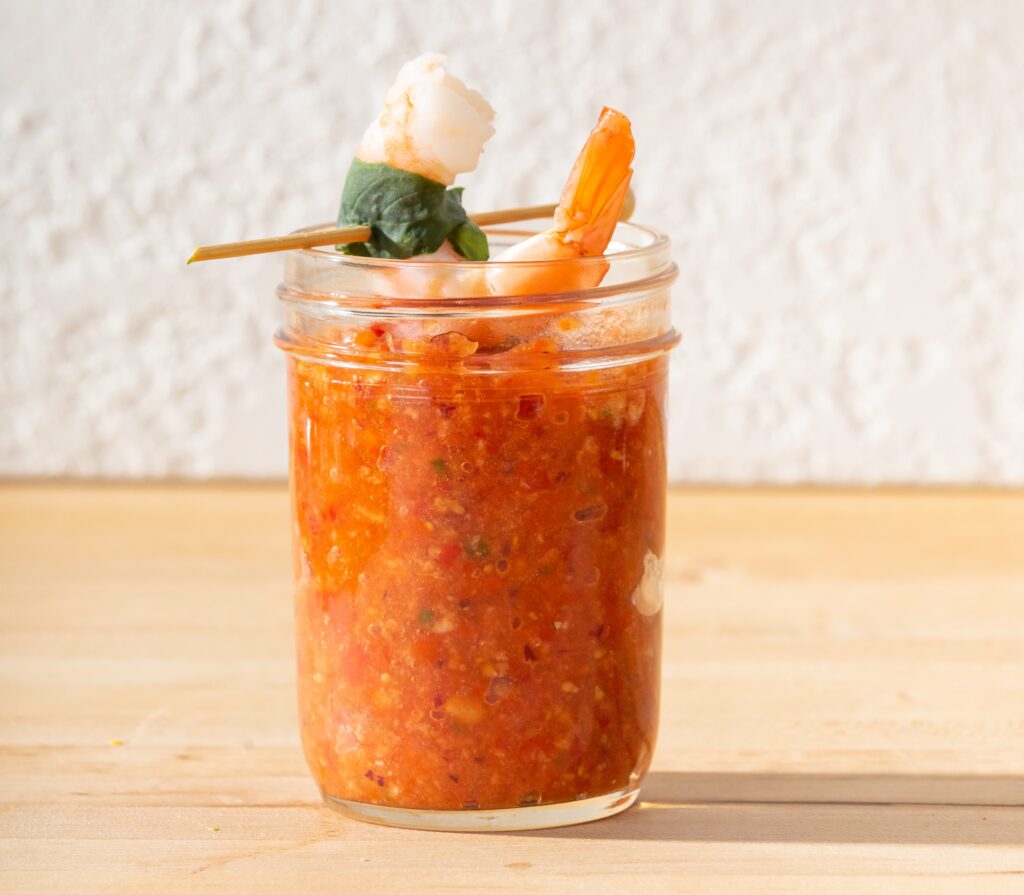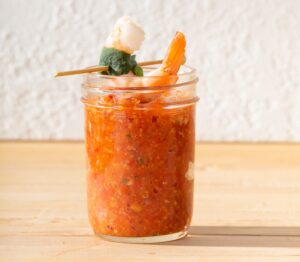 Print
Gazpacho Shooters
Tomato season is short but so sweet! Get the most out of the season with this refreshing recipe featuring a bunch of vegetable garden favorites. This recipe is part of our no-cook summer spread.
Ingredients
1 medium red onion, roughly chopped
3 cucumbers, preferably English (but any kind will work), peeled and roughly chopped
1 large red pepper, seeded and ribs removed (can also used roasted red peppers from a jar)
1 jalapeño (or red Fresno) pepper, seeded and ribs removed (leave seeds in for more intense heat)
2 large cloves garlic, roughly chopped
2+ pounds cherry tomatoes
1-2 slices of day-old bread, torn in pieces
¼ cup olive oil
1 teaspoon kosher salt, to taste
1 teaspoon freshly cracked black pepper, to taste
2-3 teaspoons sherry vinegar or red wine vinegar
Fresh basil, sliced in thin ribbons
Extra olive oil, for drizzling
Croutons
Pre-cooked shrimp, thawed but still cold
Instructions
Add the onion, cucumber, red pepper, jalapeño pepper, garlic, and torn bread pieces to a food processor or blender and pulse until combined. Add the cherry tomatoes, olive oil, salt, pepper, and vinegar and blend at high speed until completely smooth.
Serve right away or chill for a few hours. If serving chilled, be sure to taste for seasoning and adjust as necessary with salt and vinegar.
To assemble, ladle soup into shooter glasses and garnish with basil, olive oil, shrimp, and croutons.