Chunky Beef and Vegetable Soup with Chutney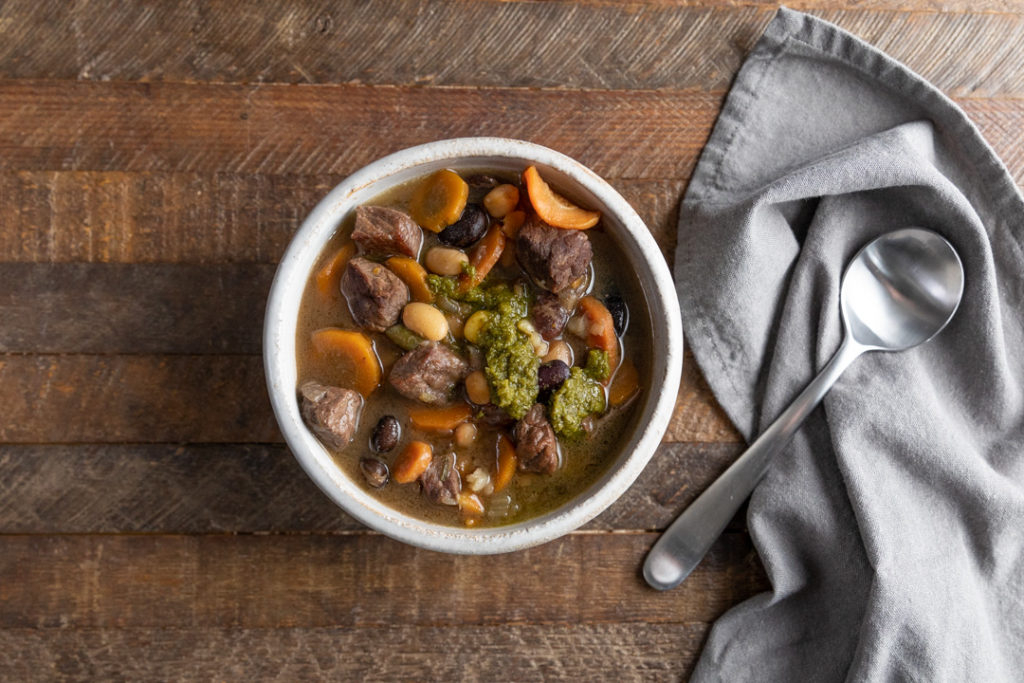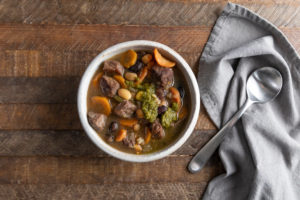 Print
Chunky Beef and Vegetable Soup with Chutney
This hearty and satisfying soup packed with vegetables, beans, and beef is topped with Maazah Chutney for a fresh, bright flavor.
Ingredients
2 tablespoons. olive oil
1½ lbs beef stew meat or steak, cut into ½-inch pieces
½ teaspoon salt
¼ teaspoon pepper
1 medium onion, chopped
2 teaspoons original GRLK sauce
½ cup red wine or beef broth
5 cups beef broth
½ cup North Bay Trading Co. 32-Bean & 8-Vegetable Dry Soup Mix (found in the bulk aisle)
Maazah Chutney for serving
Instructions
In a 4-quart Dutch oven, heat 1 tablespoon olive oil over medium-high heat. Sprinkle beef with salt and pepper. Cook beef about 5 minutes, stirring occasionally until browned; drain. Set beef aside.
In the same Dutch oven, heat the remaining 1 tablespoon olive oil over medium heat. Add onions; cook and stir until onions are tender. Add garlic spread and cook an additional 1 minute.
Add the wine, stirring to loosen browned bits from bottom of the pan. Stir in broth and dry soup mix. Bring mixture to a boil and cook 5 minutes. Reduce heat to medium-low; add in reserved beef. Cover and cook 2 to 2 1/2 hours or until the beans are tender.
Serve with Mazzah Chutney spooned over the top.
Makes: 4 servings (1 1/2 cups each)