Chipotle Lime Baby Back Ribs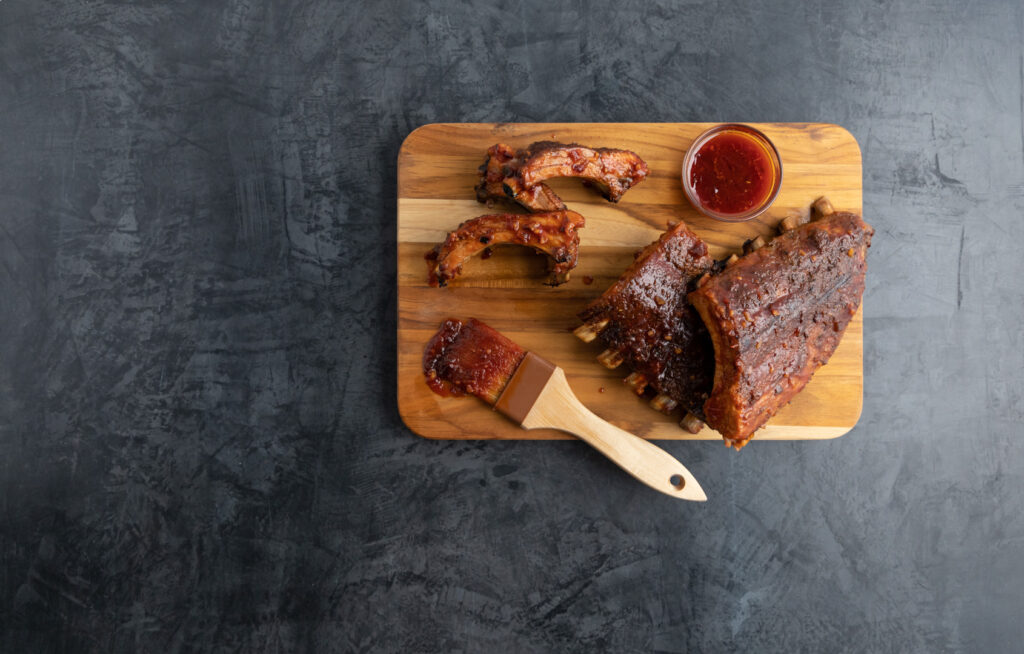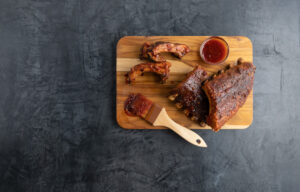 Print
Chipotle Lime Baby Back Ribs
Yield 4 servings
Tender, flavorful and falling off the bone, these chipotle lime ribs are a crowd pleaser!
Ingredients
Dry Spice Rub
1 tablespoon packed brown sugar
1 tablespoon ground cumin
1 tablespoon ground coriander
1 teaspoon smoked paprika
2 teaspoons dried oregano
1/2 teaspoon coarse Kosher salt
1 lime, zested then cut into wedges, to serve
2 1/2 to 3 pounds pork baby back ribs
1/3 cup hot water
Chipotle Lime Barbecue Sauce
1 tablespoon olive oil
2 garlic cloves, crushed
3 tablespoons packed brown sugar
2 tablespoons red wine vinegar
2 tablespoons fresh lime juice
2 tablespoons tomato paste
2 tablespoons water
1 to 2 chipotle chiles in adobo sauce (from 7-oz can), seeded, chopped
2 teaspoons adobo sauce (from can of chiles)
1/2 teaspoon salt
Instructions
In a small bowl, mix together the first 7 ingredients until well combined. Massage the dry seasoning into the meat. Marinate for at least 1 hour, or refrigerate and marinate for up to 1 day.

Heat oven to 350°F. Place the seasoned ribs in a single layer in a large roasting pan. Pour in hot water, cover the pan tightly with foil and bake for 2 hrs until the meat pulls easily from the bones. Drain off any fat. The ribs can be cooled and kept in the fridge for up to 2 days.

Meanwhile, in a small saucepan over medium heat. Add the olive oil and garlic and cook for 1 minute, stirring frequently until fragrant. Stir in remaining sauce ingredients and bring to a simmer. Cook 1 to 2 minutes, stirring frequently until the sugar is dissolved and the mixture begins to thicken slightly. Remove from the heat and set aside.

Heat a gas or charcoal grill to medium heat. Cook the ribs 4 to 5 mins on each side until dark golden and heated through – use tongs to turn them carefully. Brush with the chipotle sauce and cook for an additional minute. Serve with extra sauce for dipping.
Notes
Short on time? Use your favorite BBQ dry rub seasoning and Triple Crown BBQ sauce for a quick and flavorful shortcut!