Chicken & Veggie Grain Bowl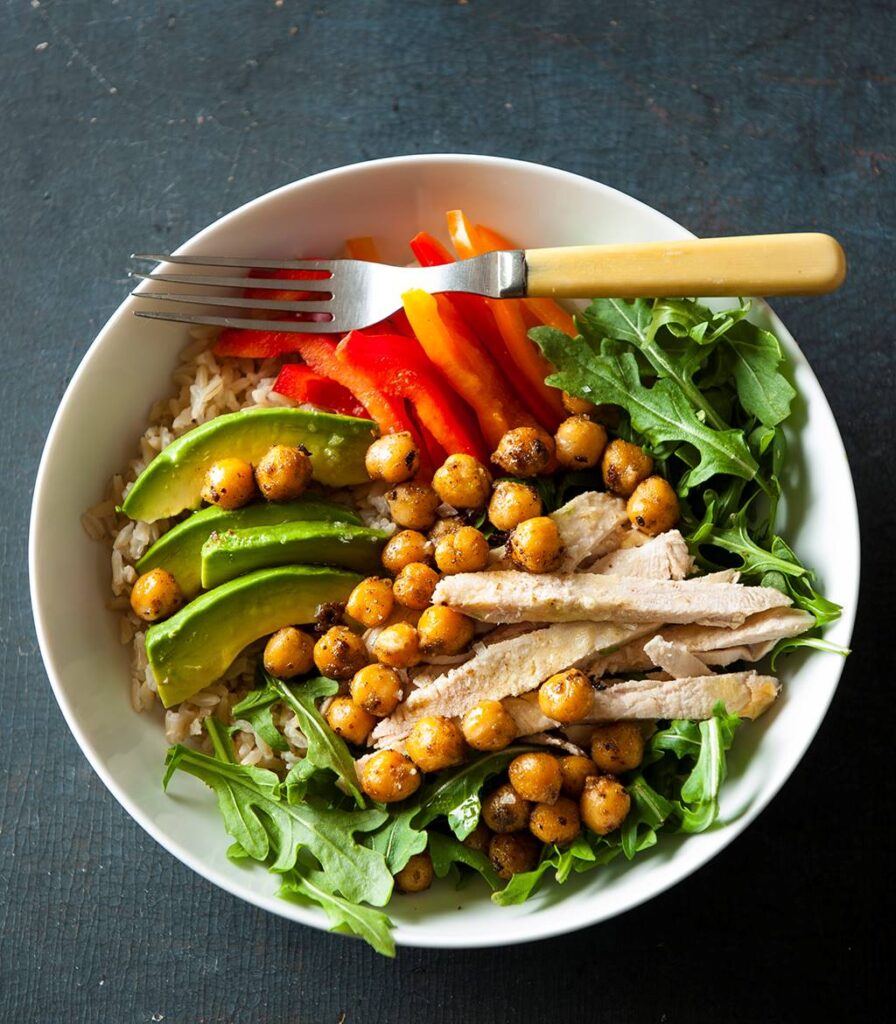 Photo Credit: Mette Nielsen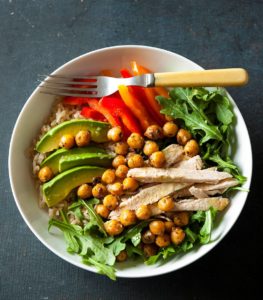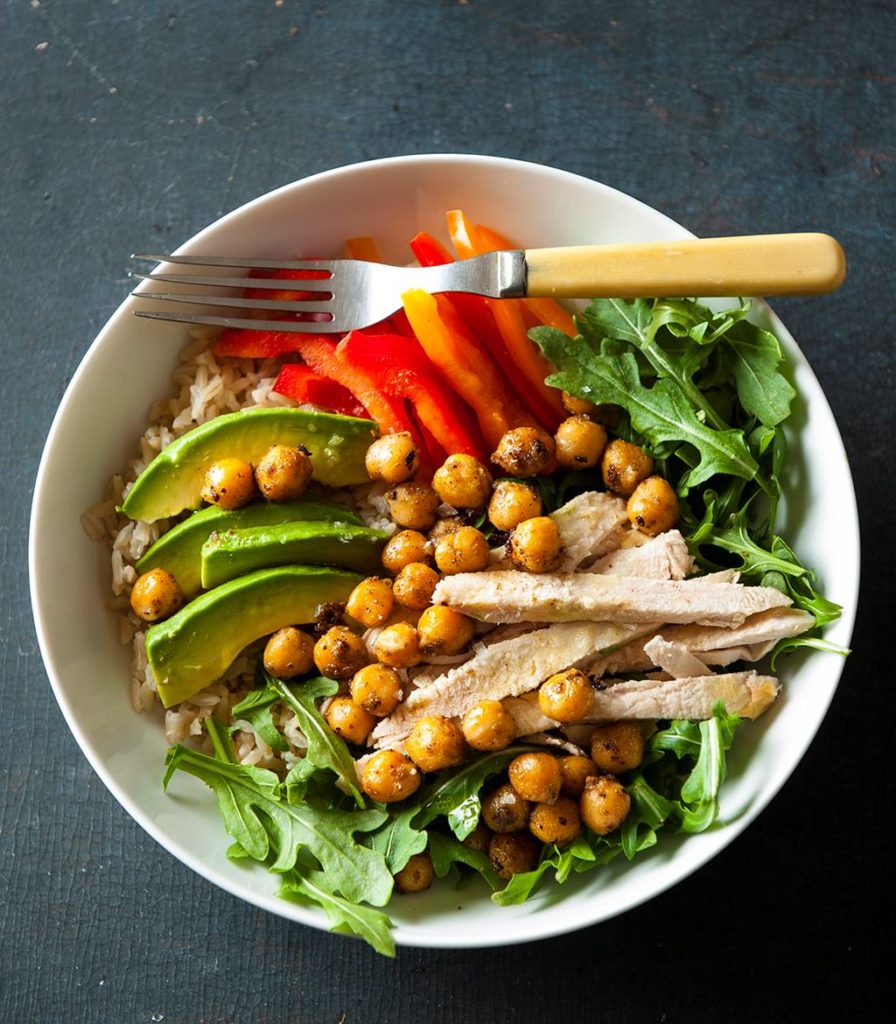 Print
Chicken & Veggie Grain Bowl
Yield 4 servings
Healthy and hearty, this speedy recipe makes a terrific lunch or light supper. If you're in a pinch, substitute Salad Girl Chile Limon Organic Vinaigrette for the dressing.
Ingredients
For the Chickpeas:
2 teaspoons olive oil 
1 can chickpeas, drained, rinsed, and patted dry
1 teaspoon ground cumin
Pinch cayenne pepper, to taste
Salt and freshly ground black pepper, to taste 
For the Vinaigrette:
2 Tablespoons chopped parsley 
1 Tablespoon chopped fresh mint
2 Tablespoons fresh lemon juice 
¼ cup extra virgin olive oil
2 teaspoons honey
Pinch red pepper flakes to taste
Salt and freshly ground black pepper to taste 
For the Bowls:
2 cups cooked quinoa, farro, barley, or brown rice
2 cups shredded rotisserie chicken 
1 red bell pepper, seeded and cut into ⅛ inch strips 
1 avocado, halved, pitted, and sliced
4 cups baby arugula
¼ cup diced red onion 
Instructions
For the chickpeas:
Heat the oil in a large skillet over medium and cook chickpeas, cumin, and cayenne, shaking to coat, until heated through. Increase heat to medium-high and continue cooking until the chickpeas are golden brown and crisp, about 10 minutes. Transfer to paper towels and season immediately with salt and pepper.
For the vinaigrette:
In a food processor, pulse together the parsley, mint, and lemon juice then slowly add the oil and the honey. Season with the red pepper, salt, and black pepper, to taste.
To assemble the bowls:
In a large bowl, toss quinoa with enough dressing to lightly coat and divide among individual bowls. In the same bowl, toss the chicken with a little dressing, the red pepper, and the avocados, and arrange over the quinoa. Top with chickpeas and chopped onions. Serve any remaining dressing on the side.