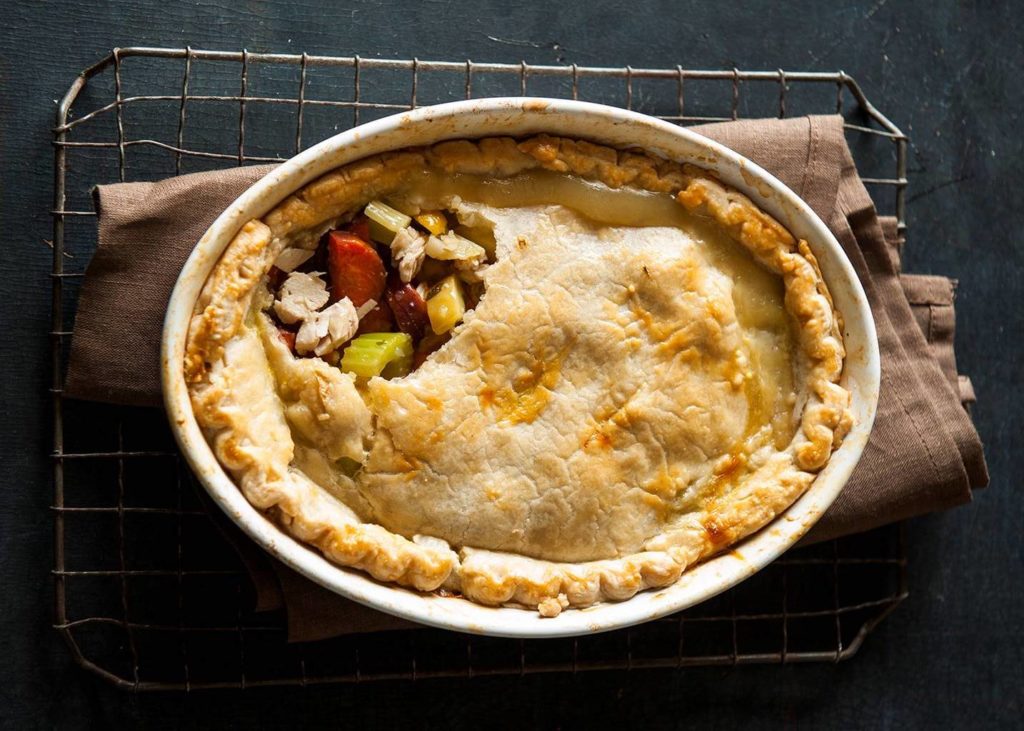 Photo Credit: Mette Nielsen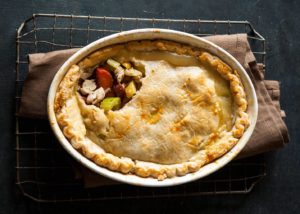 Print
Chicken Pot Pie
Yield 4-6 servings
This satisfying dish takes minutes to assemble. You can make it in the morning and bake it off before dinner.
Ingredients
2 cups shredded chicken
2 tablespoons unsalted butter
2 shallots, chopped
1 carrot, diced
1 celery stick, diced
1 cup diced potatoes
1/4 cup chopped parsley
1 tablespoon fresh thyme
1/4 cup dry white wine
2 tablespoons cornstarch
1 cup chicken stock
Salt and freshly ground black pepper to taste
1 9-inch frozen pie crust, thawed
Instructions
Preheat the oven to 375°F. In a deep skillet, melt the butter over medium heat and sauté the shallots, carrot, celery, potatoes, parsley, and thyme until the shallots are soft, about 3 to 5 minutes. Stir in the wine.
In a small bowl, stir together the cornstarch and stock and add this to the pan. Reduce the heat and cook until the liquid has thickened, about 2 to 5 minutes. Turn this into a baking dish and cover with the pie crust, pinching the dough around the edges. Cut 4 to 5 slits in the dough. Bake until the crust is golden, about 12 to 15 minutes.