Charcoal Swirled Coconut Popsicles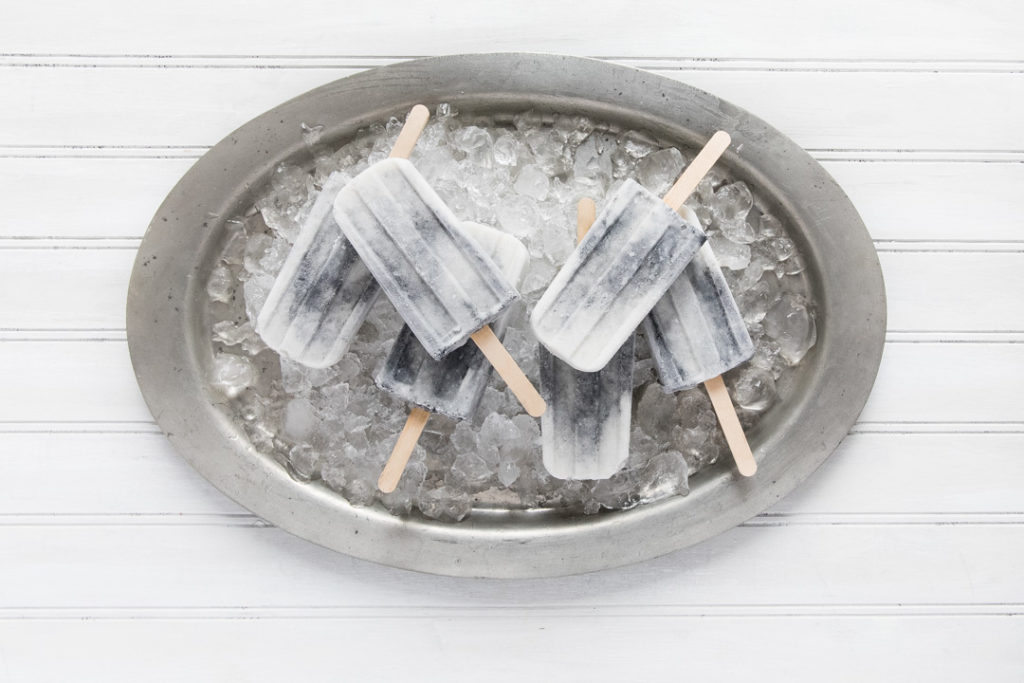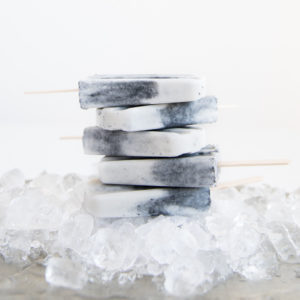 Print
Charcoal Swirled Coconut Popsicles
Yield 8 popsicles
Ingredients
1 can (13.5oz) full fat coconut milk
1/4 cup whole milk
3 tablespoons honey
2 tablespoons fresh lime juice
1 teaspoon vanilla
Pinch salt
1/2 teaspoon activated charcoal
Instructions
In a medium bowl, mix coconut milk, whole milk, honey, lime juice, vanilla and salt until well blended. Remove 3 tablespoons of the milk mixture to a small bowl, whisk in the activated charcoal; set aside.
Assemble popsicles by layering the coconut milk mixture and a little of the charcoal mixture into each popsicle mold, repeating until the popsicle molds are full. Use a skewer to lightly swirl the mixtures together.
Add popsicle sticks. Freeze at least 5 hours or until solid.
To remove popsicles, run warm water on the outside of the popsicle mold until it releases.