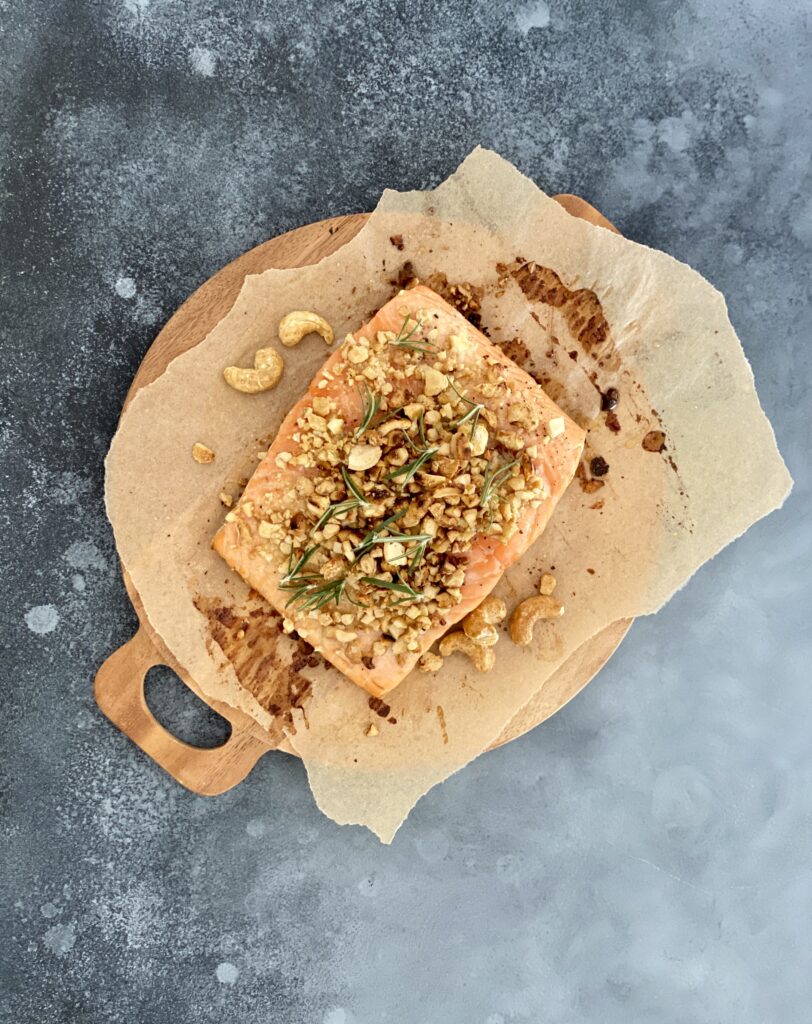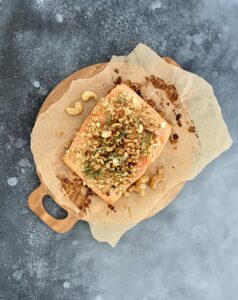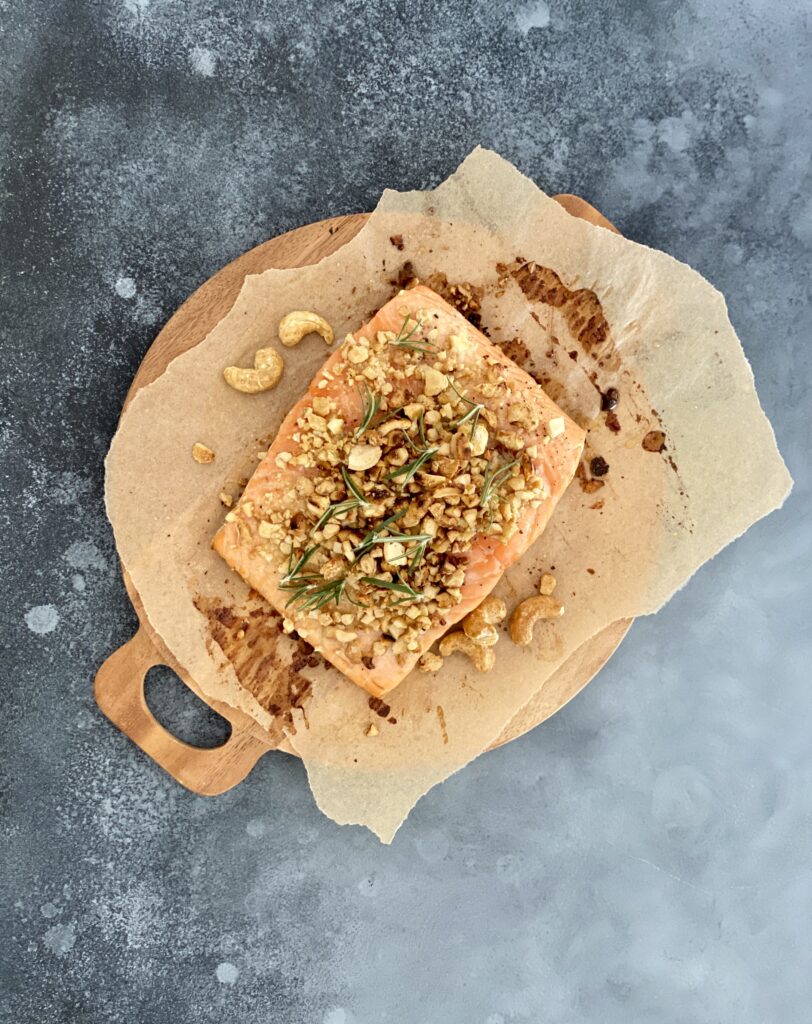 Print
Cashew Crusted Salmon
Ingredients
8 oz salmon fillet
½ Tablespoon olive oil
2 Tablespoons honey cashews, crushed (recipe below)
Rosemary for garnish, if desired
Instructions
Place salmon on a baking sheet lined with foil, flesh side up. Rub the salmon with olive oil, sprinkle with a pinch of salt and pepper, and spread crushed cashews over the top, covering salmon completely.
Let the salmon sit at room temperature while the oven preheats to 400°. Bake for 18 minutes, remove from oven and let rest for 5 minutes. Use a spatula to slide the meat off the skin (the skin should stay on the foil), garnish with rosemary if desired, and serve.
Honey Cashews
To make the cashews, spread 1 cup of raw cashews on a baking sheet lined with foil, drizzle with warmed honey and sprinkle with salt. Bake at 350° for 3-5 minutes, stir, bake for another 3-5 minutes until brown, remove, and cool before chopping.