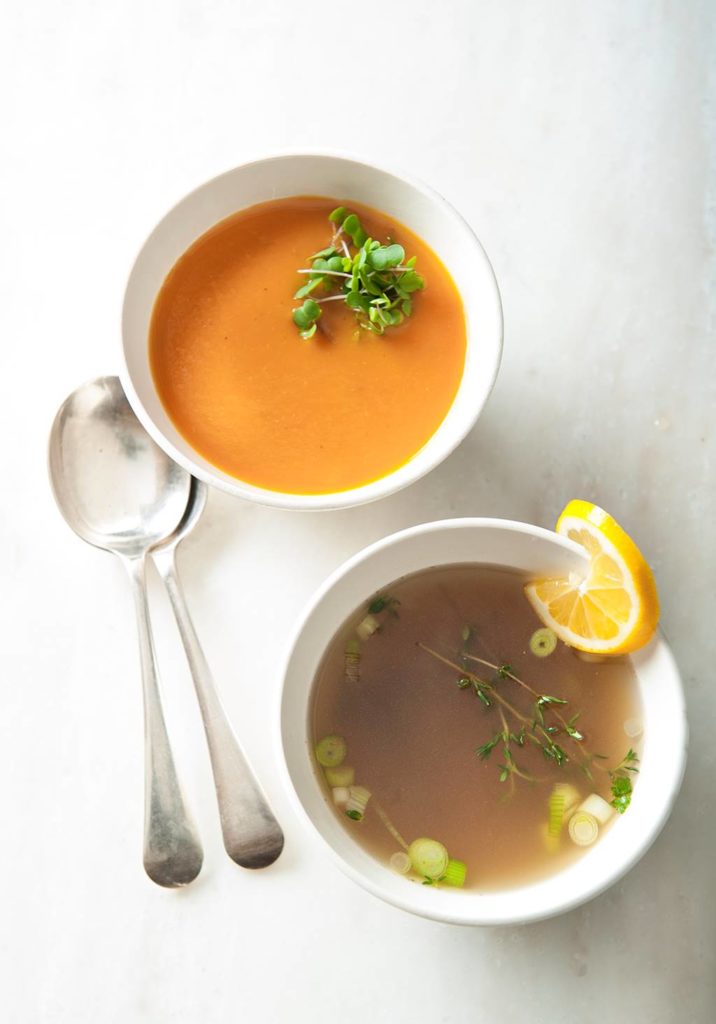 Photo credit: Mette Nielsen
Print
Carrot-Ginger Soup
Yield 4
Use fresh carrots for this soup, it makes an enormous difference to flavor.
Ingredients
1 cup chopped onion

2 Tablespoons peeled, chopped fresh ginger

2 cloves garlic

1½ pounds carrots, chopped (about 3 cups)

2 Tablespoons tomato paste

1 Tablespoon orange zest

3 cups vegetable or chicken stock

¼ cup fresh orange juice, to taste

Salt and freshly ground black pepper, to taste
Instructions
Put all of the ingredients except the orange juice and salt and pepper into a large pot and set over high heat.

Bring the liquid to a boil, then reduce the heat to simmer and cook until the carrots are very tender, about 20 minutes.

With an immersion blender or working in batches in a conventional blender, puree the soup and season with the orange juice and salt ad pepper.

Serve hot, warm or at room temperature.
Courses Dinner