Butternut Squash Chickpea Curry with Quinoa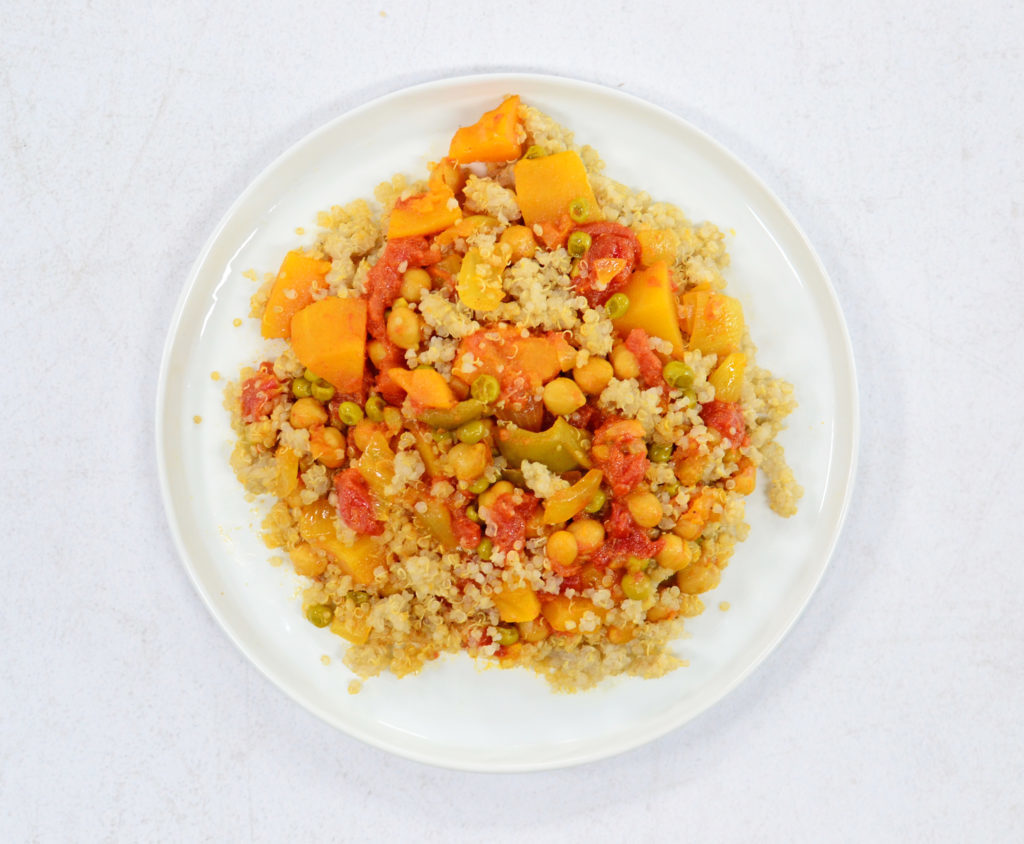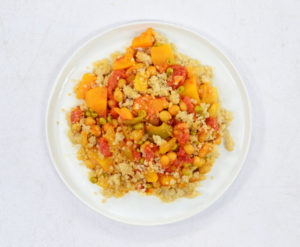 Print
Butternut Squash Chickpea Curry with Quinoa
Yield 2-4
This delicious recipe utilizes fall flavors and locally-grown, in-season squash, healthy chickpeas and warming curry for a crave-worthy, easy dinner.
Ingredients
2 tablespoon olive oil

1 medium onion, chopped

1 green bell pepper, chopped

2 cloves garlic, minced

1 tablespoon curry powder

Salt & freshly ground pepper

2 cups vegetable broth

15 oz. can diced tomatoes

3 cups butternut squash, cubed

15 oz. can chickpeas, drained and rinsed

Juice of 1 lime

1 package frozen peas

3 cups cooked quinoa, for serving
Instructions
In a Dutch oven or large pot, heat oil over medium heat.

Add onion, bell pepper and garlic and sauté 5 minutes.

Add curry powder, salt and pepper, cook for 2 minutes more. 

Add broth, tomatoes, squash and chickpeas and stir to combine. 

Bring to a simmer and cook for 15 minutes until squash is tender. 

Stir in lime juice, peas and kale and heat through. 

Season with additional salt and pepper to taste then serve in bowls over quinoa.
Courses Dinner