Brown Ale Brats with Spicy Slaw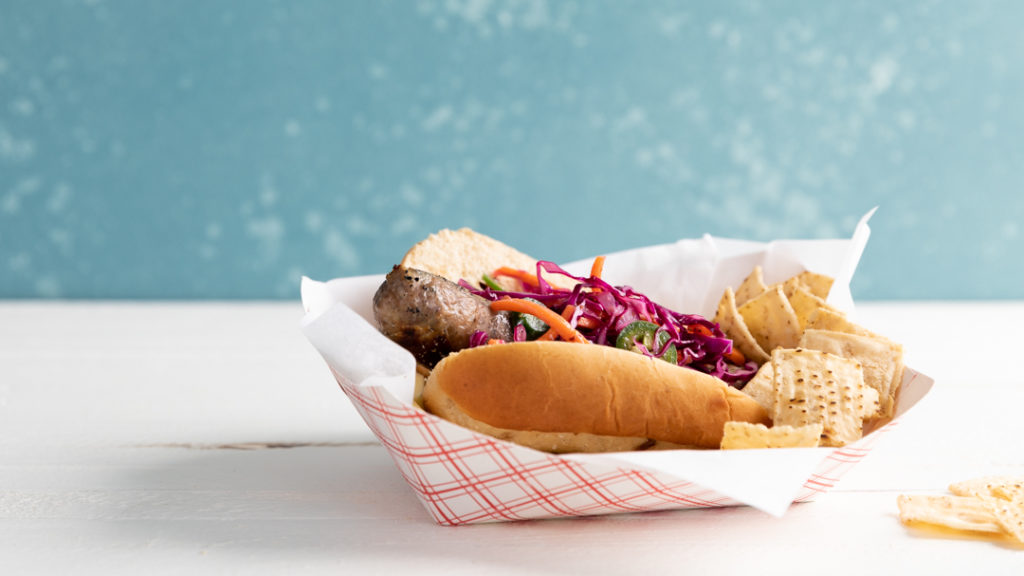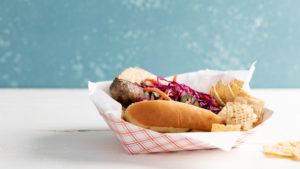 Print
Brown Ale Brats with Spicy Slaw
Yield 4 servings
Hot off the grill, these flavorful brats are great for summer tailgating or picnicking. The spicy slaw can be made up to a day ahead for quick party prep.
Ingredients
2 tablespoons apple cider vinegar
1 Tbsp olive oil
2 tsp Dijon mustard
¼ tsp kosher salt
Pinch black pepper
2 cups shredded red cabbage
½ cup shredded carrots
1 medium jalapeño, thinly sliced
1 can or bottle (12 oz.) beer or nonalcoholic beer
4 Lakewinds Brown Ale Beer Bratwurst
4 hot dog or hoagie buns
Instructions
In a large bowl, whisk together the vinegar, olive oil, mustard, salt, and pepper. Add in the cabbage, carrots, and jalapeño and toss well to evenly coat. Set aside.
Heat a gas or charcoal grill to medium heat. In a medium saucepan, heat beer to boiling. Add bratwurst; reduce the heat to low. Cover and simmer 15 minutes.
Drain bratwurst and place on grill over medium heat. Cover grill; cook 5 to 10 minutes, turning once, until browned and cooked thoroughly.
Place bratwurst in buns and top with spicy slaw.
Notes
Tip: Simmering the brats in beer before grilling will give them an extra flavor boost and reduce grill time!