Blueberries and Greens with Goat Cheese Basil Dressing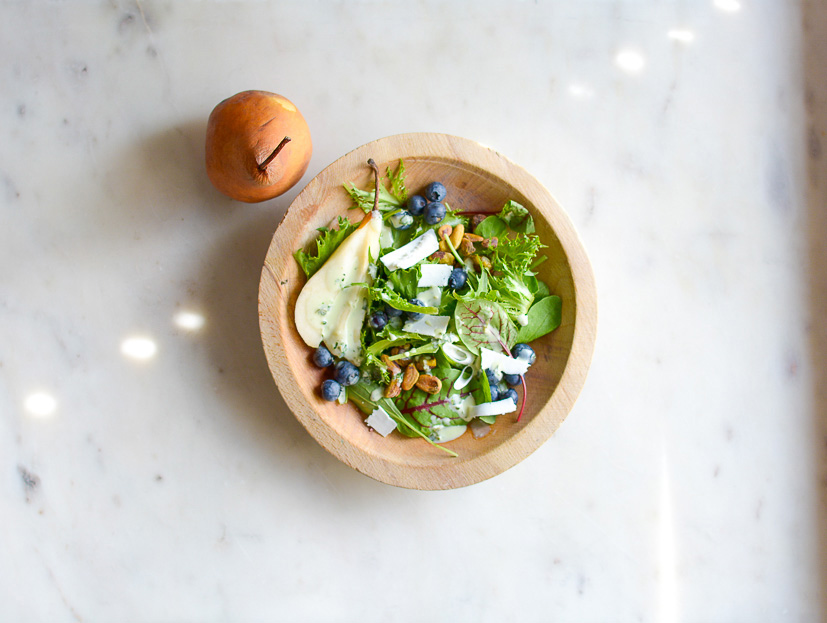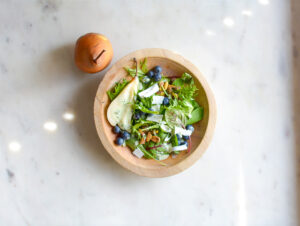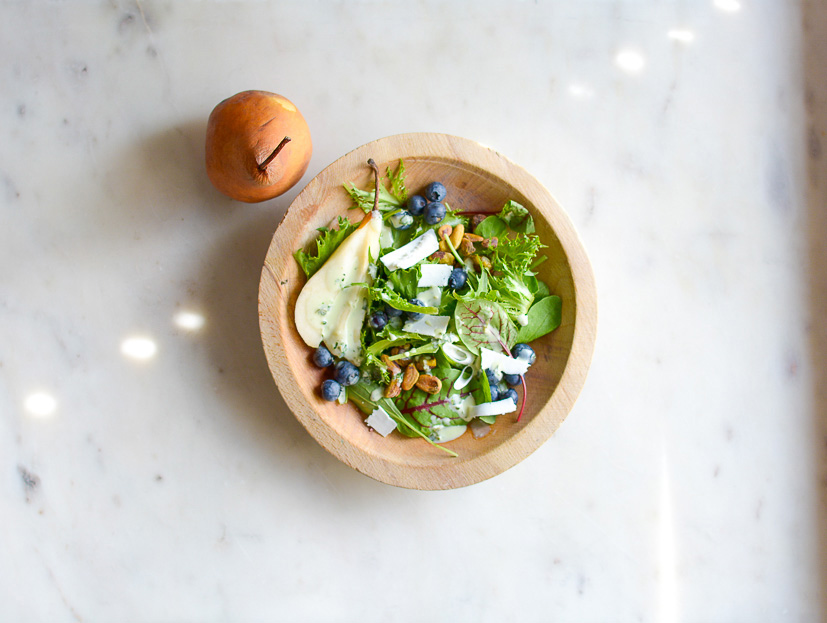 Print
Blueberries and Greens with Goat Cheese Basil Dressing
Yield 4 servings
Ingredients
For the dressing:
4 oz. goat cheese
¼ cup buttermilk
1 Tablespoon champagne or apple cider vinegar
2 Tablespoons olive oil
1 small clove garlic, grated
½ cup fresh basil, torn into pieces
1 teaspoon honey
Kosher salt and freshly cracked black pepper, to taste
For the salad:
5 oz. fresh greens 
5 oz. spinach or arugula
1 pear, peeled, quartered, and thinly sliced
1 cup blueberries
½ cup shelled pistacios
2 oz. ricotta salata, shaved
1 bunch chives or scallions, thinly sliced
Instructions
Add all dressing ingredients to a blender or small food processor and pulse until smooth.
Add all the greens, pear slices, blueberries, and chives/scallions in a large salad bowl. Drizzle with ¾ of the dressing and toss to coat. Keep adding and tossing until the salad is well coated but not dripping. Sprinkle the pistachios and shaved ricotta salata over the top and serve.