Beet Dip with Labneh and Goat Cheese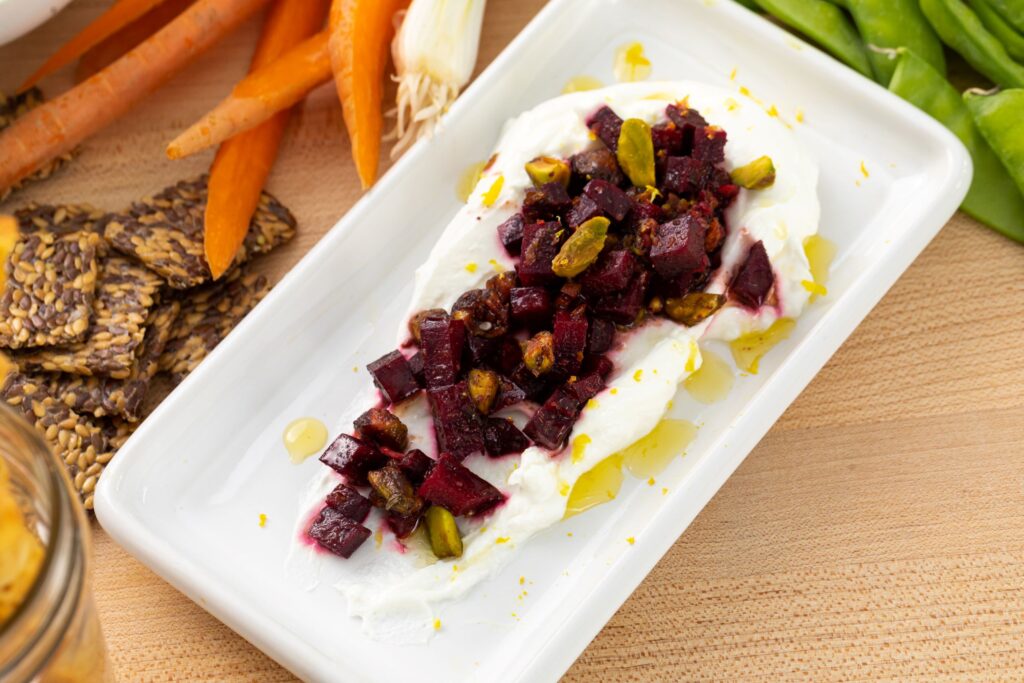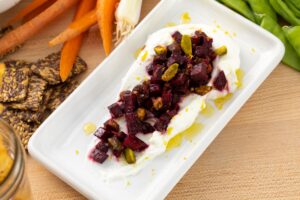 Print
Beet Dip with Labneh and Goat Cheese
Getting this elegant spread on the table is practically effortless and requires absolutely zero cooking. Sweet beets and tangy goat cheese make for a winning combo that's great on whatever veggies you've got lying around as well as toasted bread and your favorite crackers.
Ingredients
½ pound beets, red or golden, peeled and finely chopped
1 cup pistachios or toasted pecans + more for garnish
2 Tablespoons pomegranate molasses
1 clove garlic, minced to a paste
1 Tablespoon za'atar seasoning + more for garnish (see note)
1 teaspoon ground sumac (optional)
1 teaspoon ground coriander
1 teaspoon kosher salt + more to taste
¼ cup olive oil + more for serving
Freshly cracked black pepper
For serving
1 cup labneh or full fat Greek yogurt
4 oz. goat cheese
½ teaspoon kosher salt + more to taste
Juice and zest of 1 lemon
Instructions
In a large bowl, combine the beets with the next nine ingredients (through black pepper). In a smaller bowl, combine the labneh, goat cheese, salt, lemon juice, and zest.
To serve, pour the labneh/goat cheese mixture onto a serving plate, spread almost to the edge. Carefully layer the beet mixture on top, but do not spread as far as the labneh. Drizzle with olive oil and scatter some chopped pistachios and za'atar over the top.
Serve with pita triangles, cucumber slices, and carrots.
Notes
Za'atar is a blend of dried spices and seasonings used in many Middle Eastern countries. You can make your own or buy it premixed in the packaged spices and the bulk aisle.