Balsamic Tomato Compote with Vanilla Ice Cream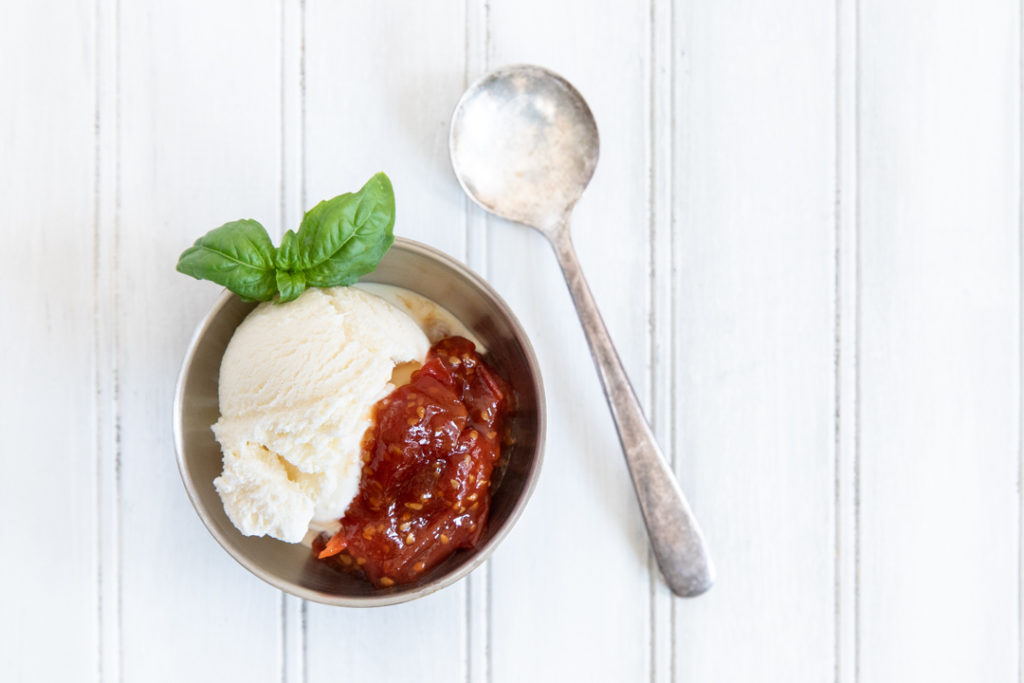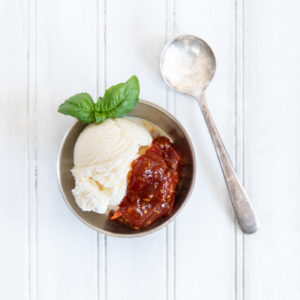 Print
Balsamic Tomato Compote with Vanilla Ice Cream
Yield 12 servings
Ingredients
2 pints cherry tomatoes, halved
3/4 cup sugar
1/2 cup water
Pinch of salt
2 tablespoons balsamic vinegar
1 pint vanilla ice cream
Sprig fresh basil for garnish
Instructions
Combine tomatoes, sugar, water and salt in a heavy medium saucepan, Bring to a boil over medium heat, stirring often.
Reduce heat and simmer, stirring occasionally, until mixture has consistency of thick jam, about 1 hour 15 minutes. Stir in the vinegar and cook for an additional 3 to 5 minutes or until the liquid is absorbed.
Cool completely, about 1 hour. Refrigerate until ready to use; store in the fridge for up to a week.
Serve over vanilla ice cream with a sprig of basil.