Baked Brie with Fig Spread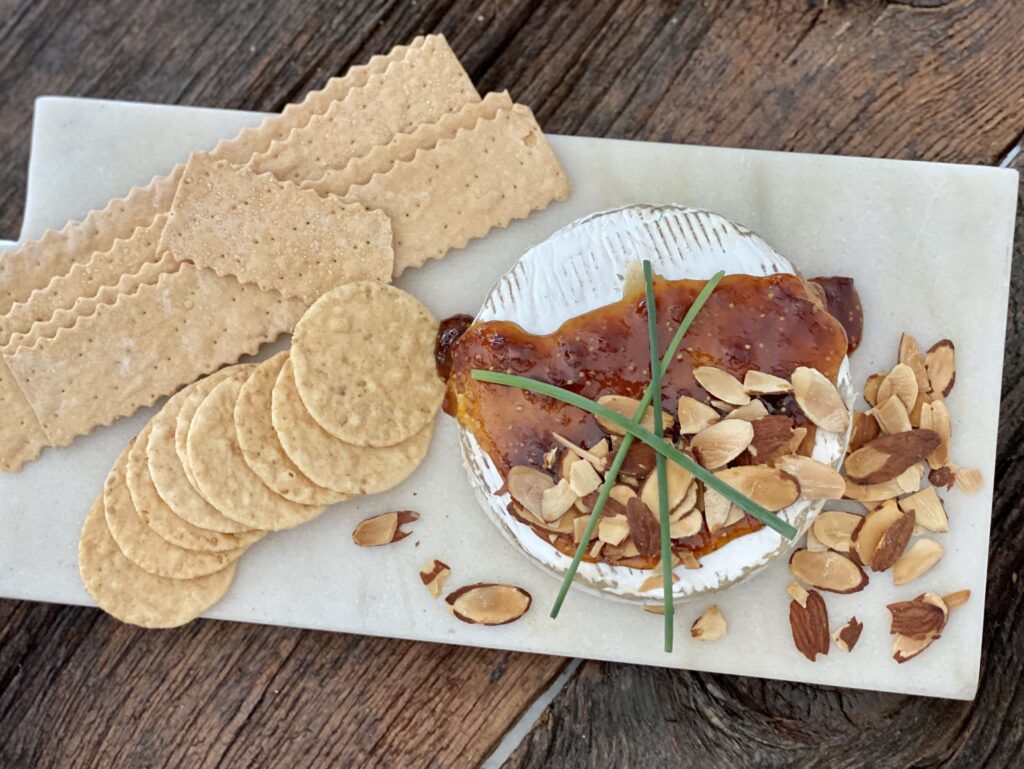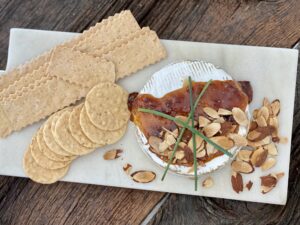 Print
Baked Brie with Fig Spread
Baked Brie is a must-have for any serious cheese-lover's plate. When cooked in the oven, this mild, buttery cheese transforms into an intensely creamy spread perfect for crackers, crudité, and even berries. When it comes to easy holiday appetizers, this one is delicious, simple, and a crowd pleaser.
Ingredients
1 full wheel of Brie
2-3 Tablespoons fig spread
Sliced almonds
Crackers
Chives (optional)
Instructions
Preheat the oven to 350°. Place the Brie and sliced almonds on a sheet pan and bake for 20 minutes.
Remove from the oven and transfer to a serving plate. Spoon the fig spread over the top and then sprinkle with the roasted almond slices.
Serve with your favorite crackers and garnish with chives for a pop of color.