Adobo Beef and Mushroom Tacos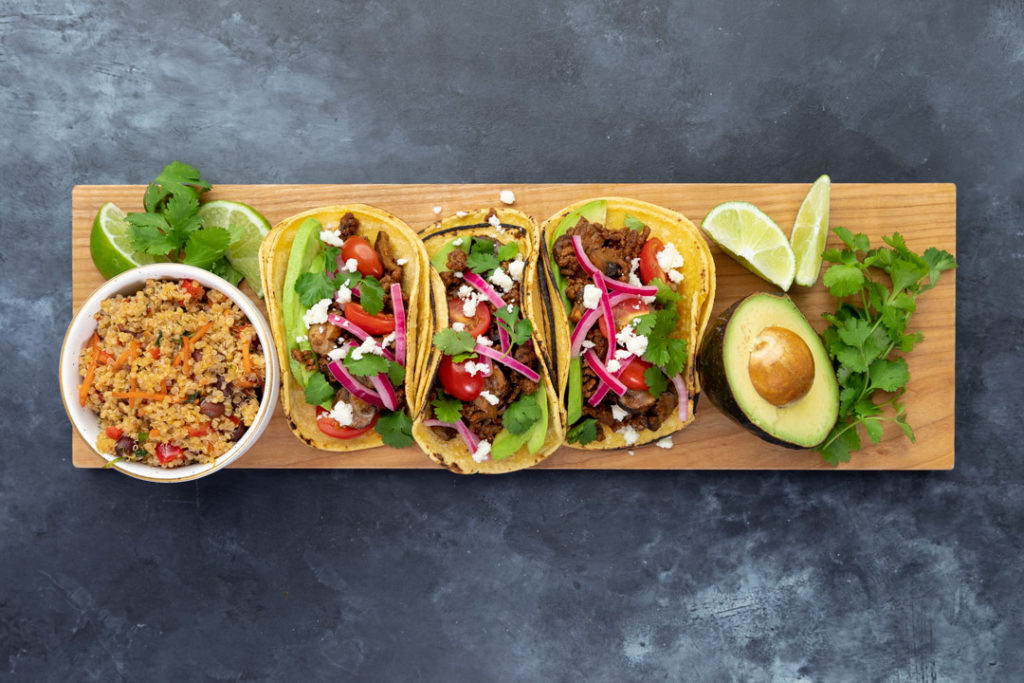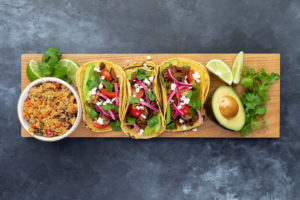 Print
Adobo Beef and Mushroom Tacos
Yield 8 servings
Ingredients
Quick Pickled Red Onions
¼ cup cider vinegar
1 tablespoon sugar
¼ teaspoon coarse Kosher salt
½ medium red onion, very thinly sliced
Adobo Beef and Mushroom Tacos
1 pound lean (at least 80%) ground beef
2 containers (8 ounces each) sliced mixed mushrooms
2 chipotle peppers in adobo sauce, finely chopped
1 tablespoon adobo sauce from the chipotle peppers
1½ teaspoons ground cumin
½ teaspoon chipotle Chile pepper
3 cloves garlic, finely chopped
½ teaspoon salt
3 tablespoons tomato paste
16 small corn tortillas
1 medium ripe avocado, thinly sliced
¼ cup fresh cilantro
Lime wedges, for serving
Crumbled queso fresco cheese, for serving
Instructions
In a shallow medium bowl, stir vinegar, sugar and salt until dissolved. Add onion; toss to coat. Let stand 10 minutes, tossing occasionally.
Cook beef in 12-inch skillet over medium heat 8 to 10 minutes, stirring occasionally, until brown, drain.
Stir mushrooms, chipotle peppers, adobo sauce, cumin, chipotle chili pepper, garlic, salt and tomato paste. Cook over medium heat 10 minutes, stirring occasionally until mushrooms are tender. Pour beef mixture into large serving bowl.
Heat corn tortillas as directed on package. Serve tortillas with beef and mushroom mixture, pickled red onions, avocado, tomatoes, cilantro, lime and crumbled queso cheese.