Local Deli and Bread Vendors
The deli is your one-stop shop for local bread and ready made meals, sides, and snacks to go. Meet some of the makers behind your favorite local deli items.
Beeler's Pork
Le Mars, IA
The Beeler family has been raising hogs in Iowa since 1846. They maintain strict practices for animal welfare and health, with plenty of space for socializing and access to the outdoors. You'll find Beeler's sliced ham in the deli case and Beeler's bacon in many of your favorite deli recipes.
---
Breadsmith
Minnetonka, MN
Breadsmith's stores sell a bunch of beloved items like banana bread and lavosh that you can grab at our stores. They also bake a number of special items just for Lakewinds, like our trail bread. It's a hearty, nutty dark loaf that's got everything you need to stay full through a long day outdoors.
---
Angelic Bakehouse
Cudahy, WI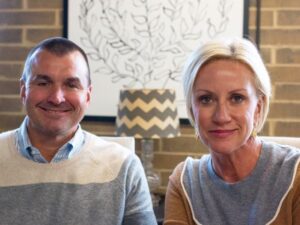 Angelic's bread, wraps, and pizza crusts are made using sprouted wheat that's carefully selected from farms in the U.S. and Canada. In addition to being non-GMO, their baked goods are also vegan and free from 8 of the top 10 allergens (as determined by the FDA).
---
Kadejan Chicken
Glenwood, MN
Healthy birds are happy birds. The strict standards that Kadejan's growers maintain ensure that their flocks are given everything they need to live comfortably. Taste the difference with our Kadejan rotisserie chickens!
---
Larry Schultz
Owatonna, MN
The Schultz family has been using organic practices on their farm since the 1950s. When Larry took over, he pursued full organic certification. The eggs used in your favorite deli creations come from this well-loved farm.
---
Artisan Naan
St. Cloud, MN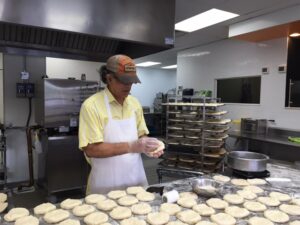 This small-scale bakery is committed to local and sustainable practices. Their dough is made using milk from Stony Creek Dairy and sunflower oil from Smude's, two fellow co-op favorites you can find on our shelves. To keep their carbon footprint down, Artisan's business is based on baking and delivering to order instead of relying on energy-consuming freezers.
---
Pretzilla
Milwaukee, WI
These delicious hot dog and hamburger buns are perfect for your favorite grilled fare. In addition to tasting great, Pretzilla buns are vegan and certified non-GMO.
---
Baba's Hummus
Burnsville, MN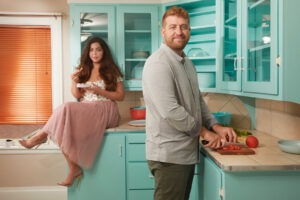 The brother and sister team behind Baba's use their beloved Palestinian grandfather's recipes for their delicious line of hummus, babaganoush, and tzatziki sauce. Be sure to pick up some of their fresh pita bread or frozen falafel balls: They're the perfect vessels for these amazing condiments.
---
Sift Gluten Free
Minneapolis, MN
This popular bakery in south Minneapolis serves a wide variety of gluten-free bread, pastries, and other treats. You can find a selection of their delectable donuts at all three of our locations.
---
Baker's Field
Minneapolis, MN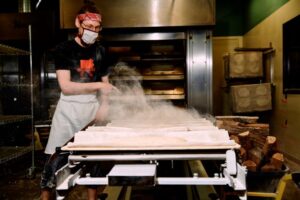 Part of what makes this bakery so unique is their use of heritage sourdough yeasts that give each variety of bread a wonderfully tangy aftertaste. All of their locally sourced wheat is milled on site using time-honored methods like using hand-operated stone mills. In fact, Baker's Field likes to boast that they're bringing stone milling back to the Mill City!
---