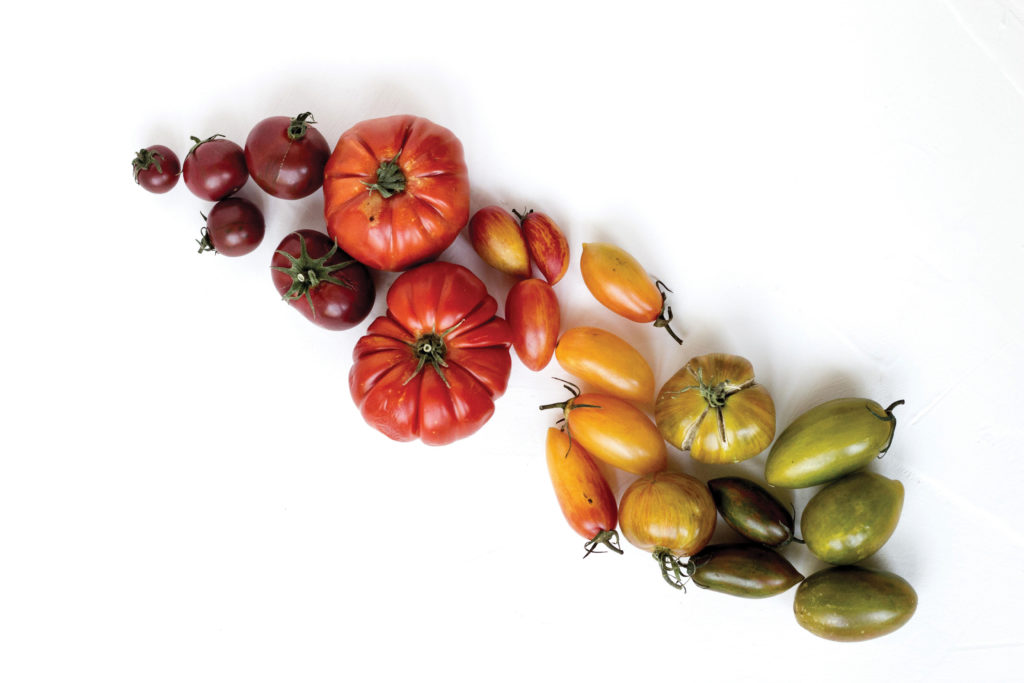 Despite our reputation as a Siberia-like tundra, Minnesota's climate is ideal for cultivating tomatoes, that much-anticipated highlight of summer eating. With the season in full swing, we asked Ariel Pressman of Seed to Seed Farm to tell us what varieties he's excited to slice into, from small Possanos to large and lovely heirloom varieties. Look for Seed to Seed's amazing tomatoes this summer at Lakewinds.
---
Big Beef
People always enjoy the old-fashioned taste of these large and juicy beefsteak tomatoes. As farmers, we love them too because of how consistent and disease-resistant they are.
---
Arbason
This is a smaller beefsteak tomato we're growing for the first time this year. It's a go-to variety for high tunnel production, a method that allows us to extend the growing season using plastic-covered shelters.
---
Brandywine
Universally considered one of the tastiest varieties of tomato, this heirloom is great for people who like a tomato with a little acid. Excellent sliced in a juicy BLT.
---
Cherokee Purple
A delicious heirloom with a balanced and rich flavor profile, easy to recognize with its deep mahogany-red color.
---
Green Zebra
These compact "two bite" tomatoes are ripe when green. They arrive early in the season and have a satisfying tart taste.
---
Valencia
This amazing orange heirloom tomato has a perfect balanced flavor and a more classic size and shape compared to many heirloom varieties.
---
Pink Berkeley Tie Dye
This tomato, named for its vibrant colors, was bred by a small farmer in California after he saved seed from a funny looking tomato plant in his field. Very sweet, rich, and dark flavor — a must try.
---
Possano
An excellent classic roma-shaped tomato. It's ideal for making flavorful tomato paste or sauces.
---