New at the Co-op, October 2021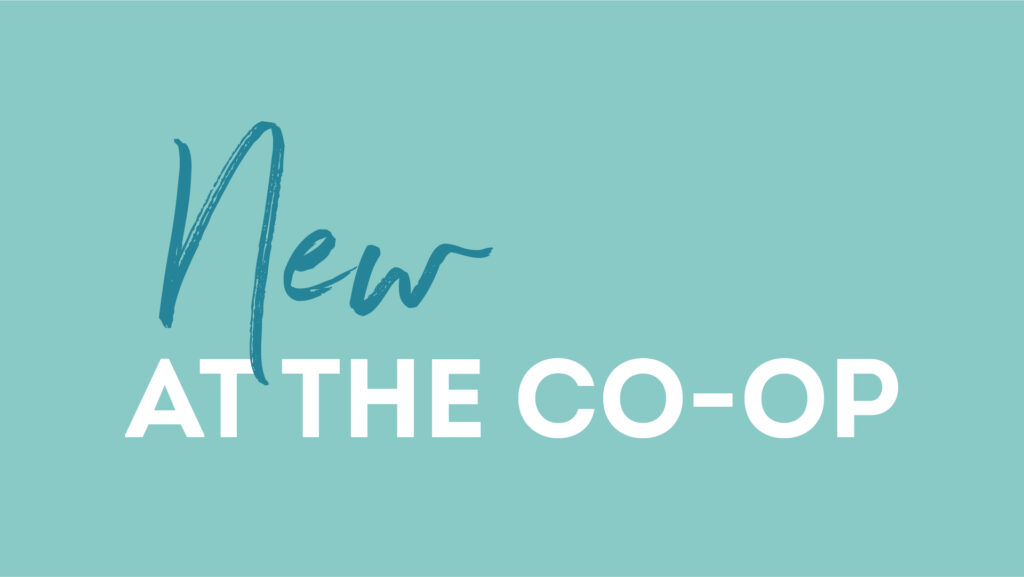 Fall is here! The nights are getting cooler and the leaves are changing. You'll find some new items this month that are perfect for the season, like rice for risotto (great with seasonal produce like squash and kale), a rich new dark-roasted coffee (to sip while enjoying the crisper mornings), and supplement powders (for supporting your body and immune system). With the holidays just around the corner, we've also started to stock up on sustainable gift items.
All of our high standards apply to these great new items. That means no artificial colors, flavors or preservatives for food, and no phthalates or parabens for body care. Whenever possible we source local, organic, and fair trade. Rest assured that everything on our shelves, new or not, is safe for you and your loved ones.
---
Grocery
City Girl organic French roast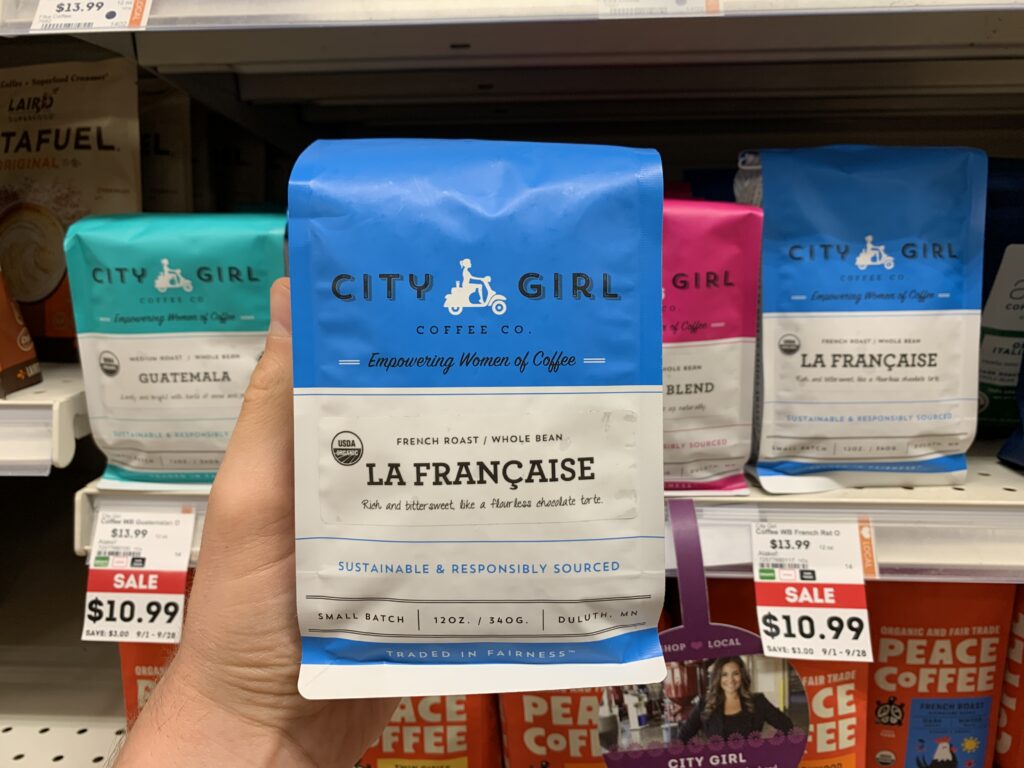 Woman-owned local roaster City Girl is one of our favorites. Their organic, fair trade beans are carefully roasted in Duluth to the high standards of founder and coffee expert Alyza Bohbot James. This classic dark roasted blend is now available at Lakewinds in addition to their Breakfast, Sumatra, and Guatemala coffees.
$13.99

---
Bee Grateful Farm honey caramels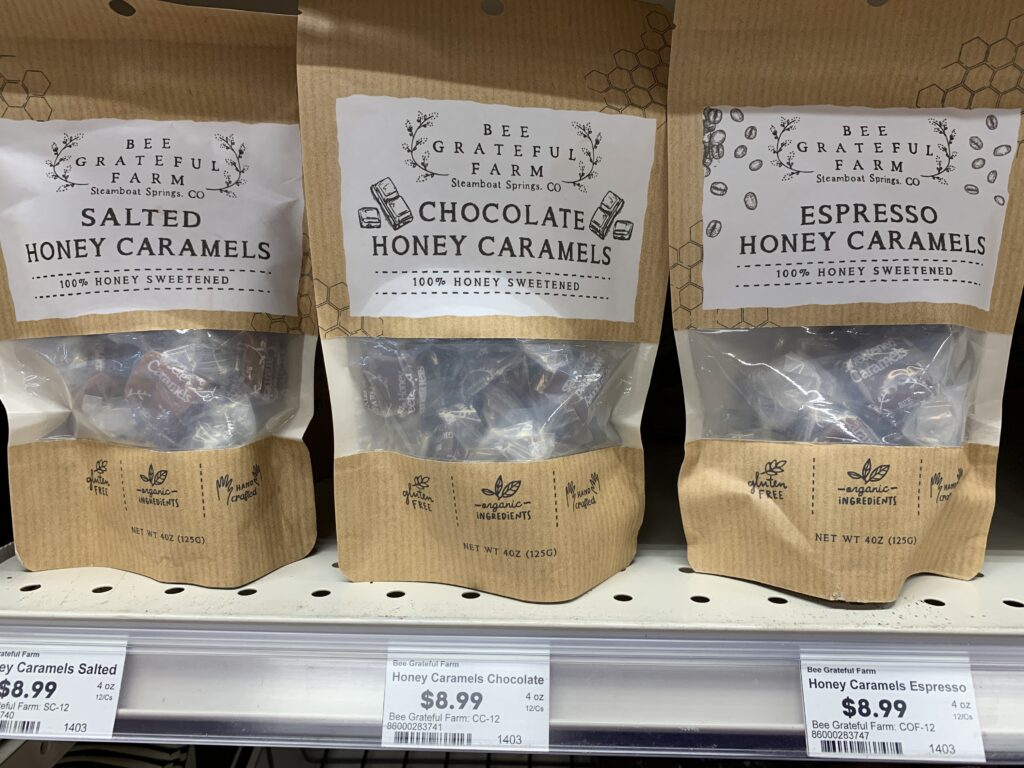 These homemade candies are sweetened using only honey harvested on the farm. Available in salted, chocolate, and espresso flavors, they go great with spiced cider or tea.
$8.99
---
Sea salts for the home chef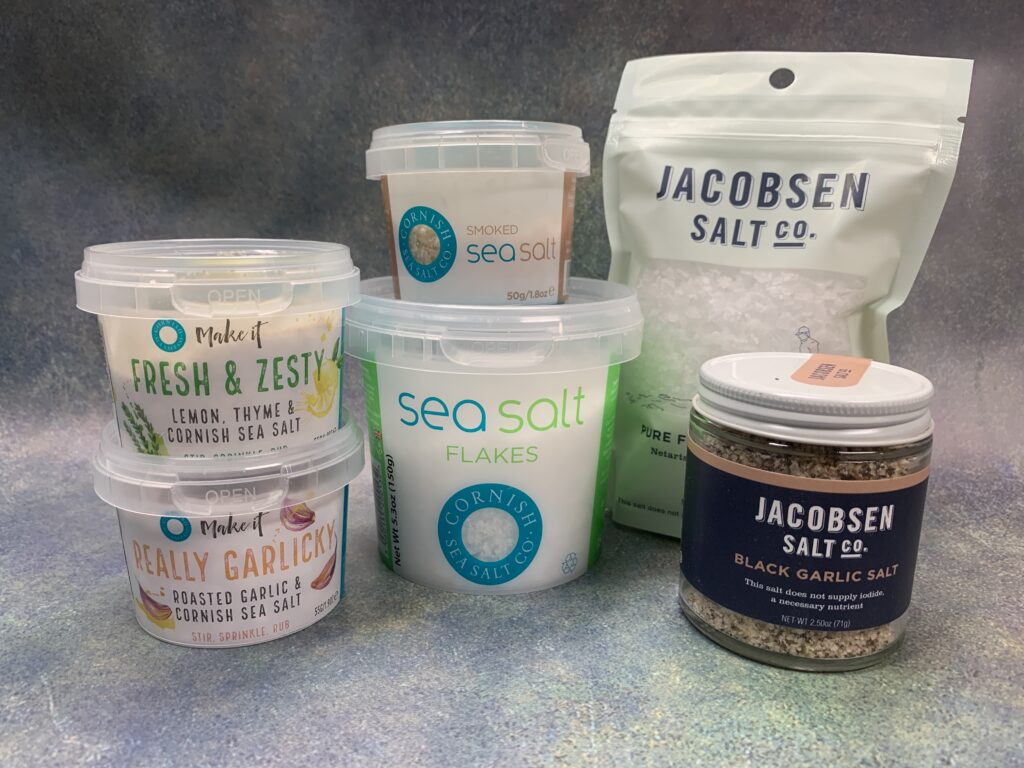 Every chef knows that quality salt is as important as any other ingredient. With the weather getting colder, it's the perfect time to hone your favorite recipes by experimenting with some of our new sea salts. The mineral-rich Cornish sea salt comes in many varieties, including smoked, which our grocery buyer claims is the best he's ever tasted! The Oregon-harvested Jacobsen salts are coarse and gritty, perfect for seasoning roasted meats and fish.
Cornish Sea Salt, $4.29 – $5.99
Jacobsen Salt, $10.99 – $12.99
---
Principate Carnaroli rice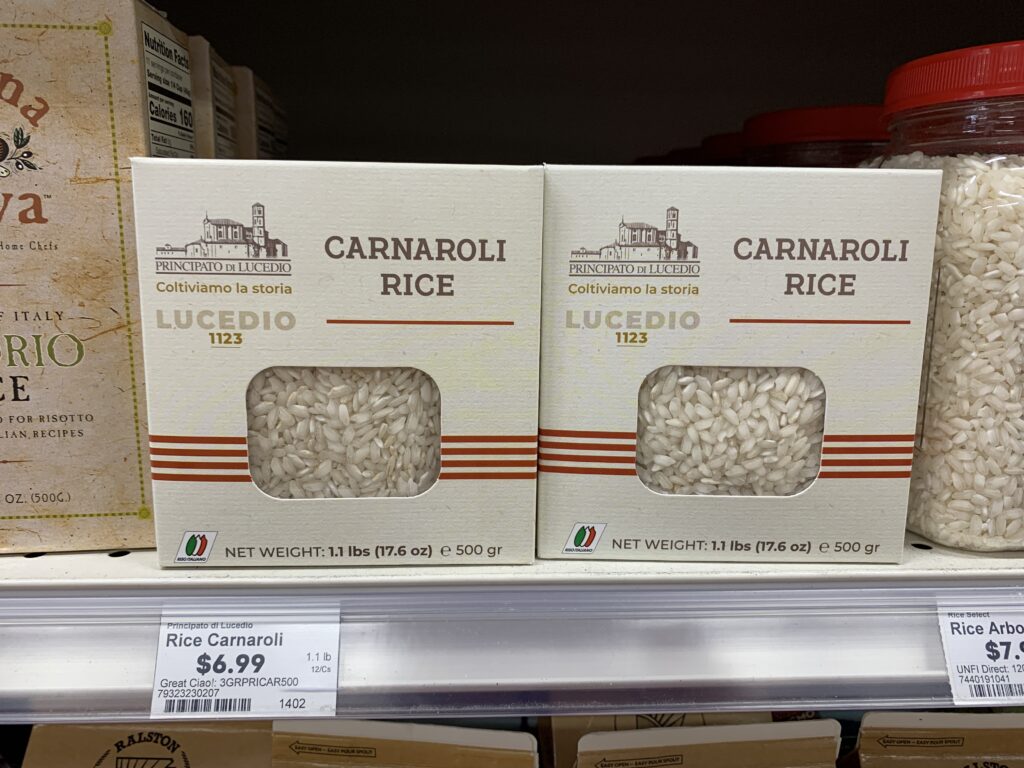 Fall is the perfect season for hearty, comforting risotto. If you've ever struggled to get this tricky dish just right then give this rice a try! It holds its shape and absorbs water longer than traditional risotto grains for a more forgiving cooking experience.
$6.99
---
Good news for chocolate lovers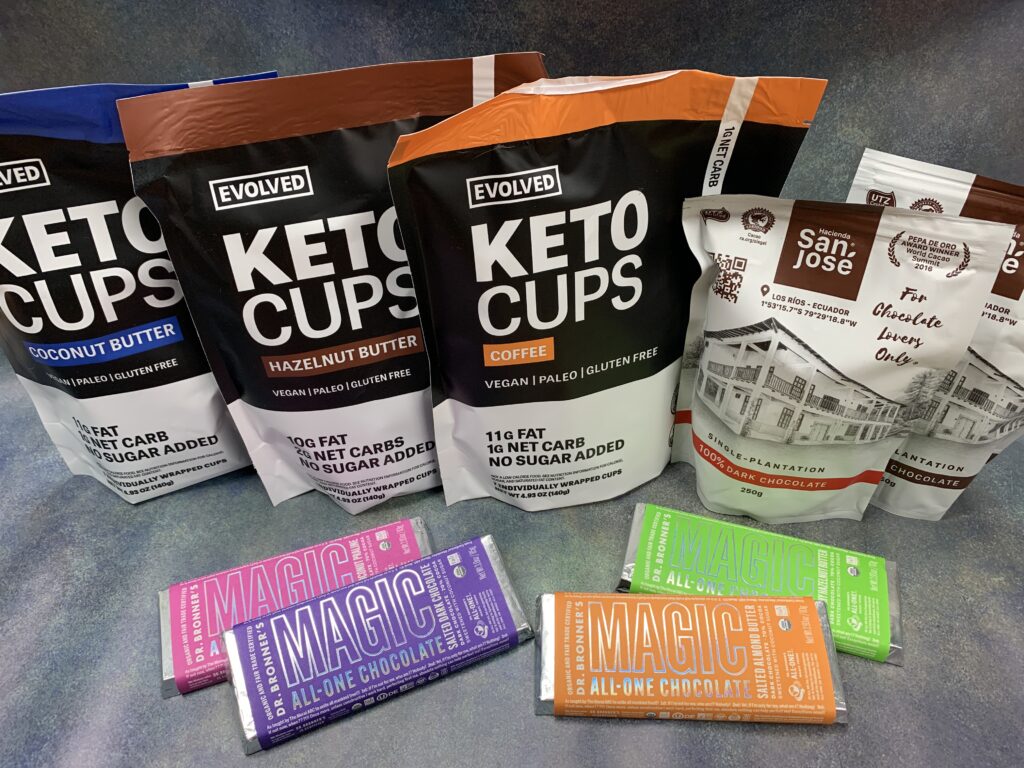 If chocolate is your thing, we've got a few new ways to sate your appetite this month! Organic chocolate bars from Dr. Bronner's carry the same promise of clean, whole ingredients that has made them a household name for generations. The keto cups and chocolate bars from Evolved are perfect for responsible indulgence. Finally, chocolate discs from locally based, fair trade Hacienda San José are perfect for baking.
Dr. Bronner's chocolate bars (salted almond butter, smooth coconut praline, crunchy hazelnut butter, salted dark) $4.99 each
Evolved chocolate bars and cups (midnight coconut, keto nut butter, keto cups coconut butter, keto cups coffee, keto cups almond butter, keto cups hazelnut butter) $4.49-$10.49
Hacienda San José chocolate discs, $8.99 each
---
Paqui Haunted ghost pepper chips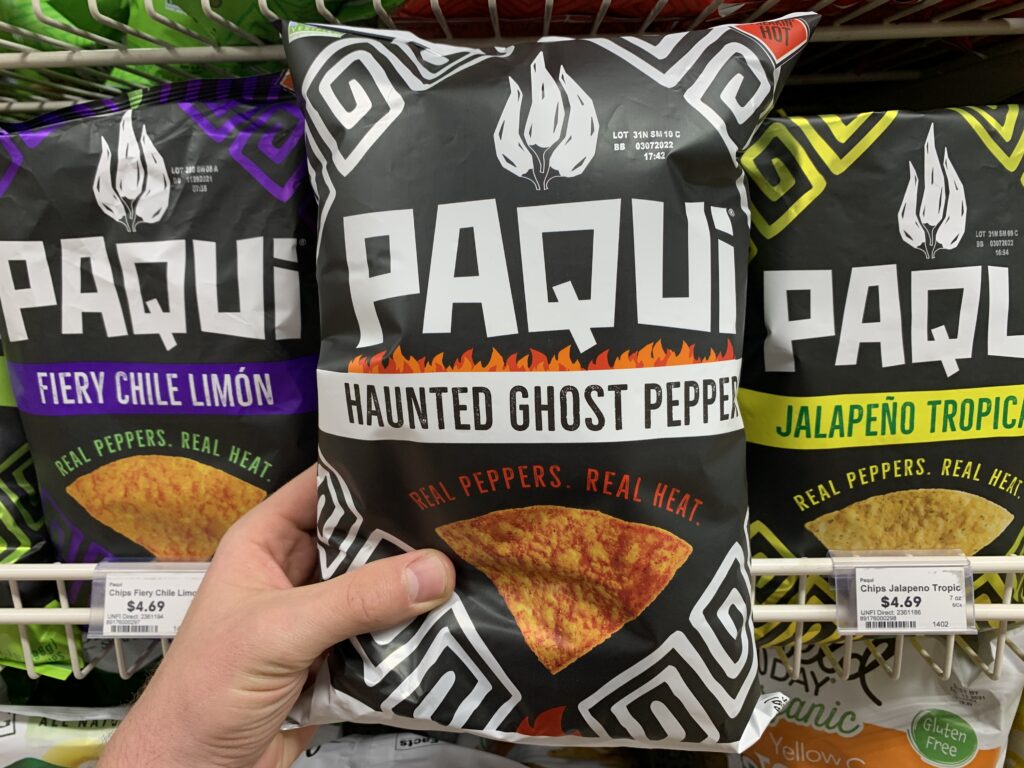 Just in time for Halloween! Paqui uses real, notoriously spicy ghost peppers, so these chips are made for those looking for real heat in their snacks. They're perfect for black bean salsa or queso dip.
$4.29
---
Culture Pop probiotic soda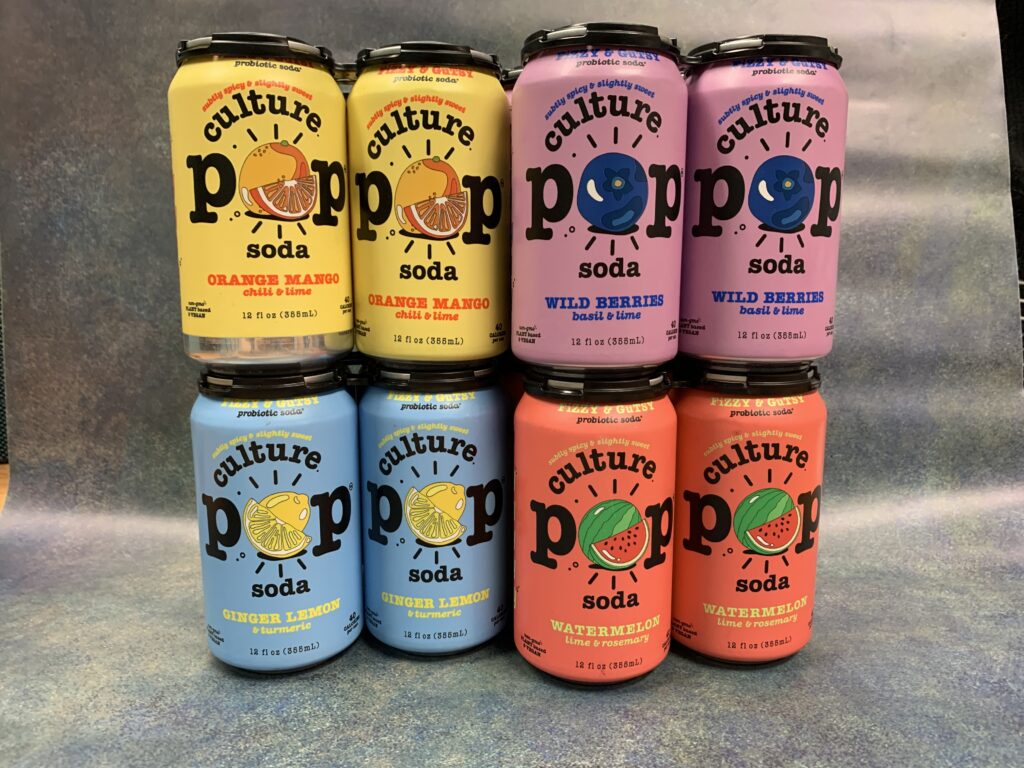 For a healthier take on soda, try Culture Pop! In addition to probiotic cultures, these sparkling tonics have a fraction of the sugar content of regular sodas. They're available in a variety of bold flavor combos like watermelon-lime-rosemary and orange-mango-chili-lime.
$7.99
---
Quebracho frozen empanadas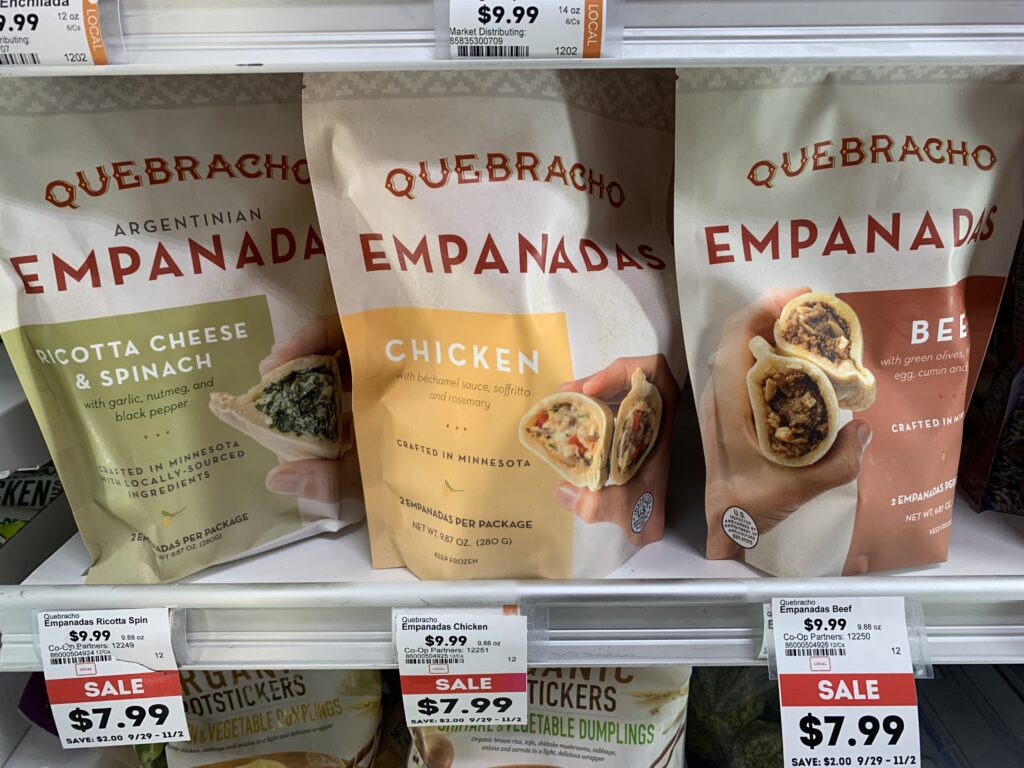 These savory pastries are made right here in the Twin Cities by Argentinian-born Belén Rodriguéz. Stuffed with meat, cheese, and veggies, they're a delightful snack on their own, or they can be paired with a salad to make a great meal. You can even reheat them next day for school and work lunches.
$9.99

---
Ayo Foods frozen African entrées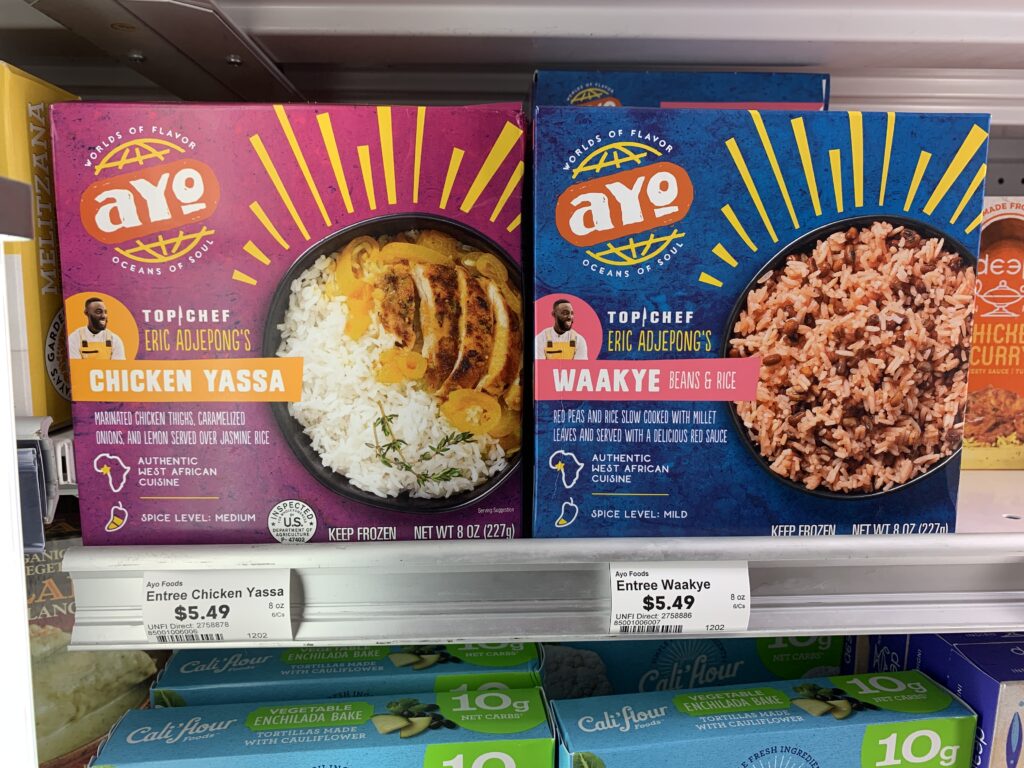 Minneapolis native Perteet Spencer noticed a lack of representation of African cuisine in her grocer's frozen aisle. Ayo, which means joy in Yoruba, is based on Spencer's West African culinary heritage. Look for her delightful chicken yassa and waakya rice & beans meals in the frozen aisle.
$5.49

---
Plenty of new frozen meal items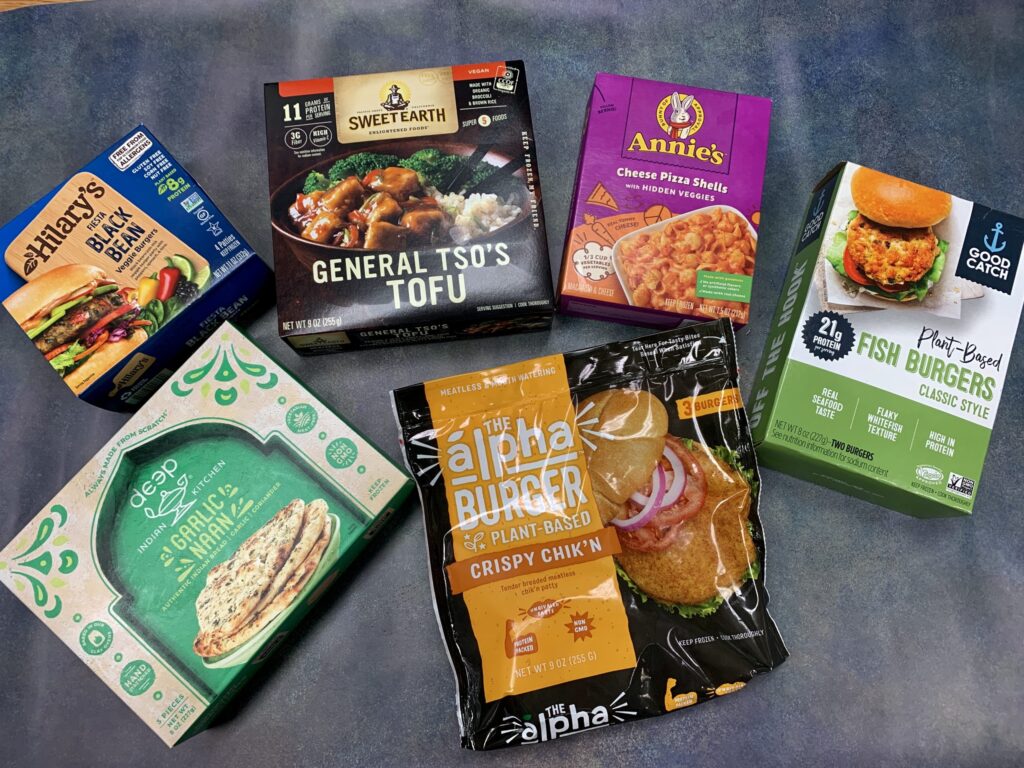 Annies Homegrown frozen mac & cheese (Cheddar Shells & Broccoli, Cheese Pizza Shells, Shells & White Cheddar), $3.99
Deep Foods frozen Indian entrées and garlic naan, $3.99 – $5.29
EVOL frozen cilantro lime chicken burrito, $2.69
Red's frozen steak and cheddar burrito, $2.49
Sweet Earth frozen General Tsos tofu bowl, $4.99
Alpha Foods chicken nuggets and patties, $5.49
Dr. Praeger's frozen Perfect Burger, $4.99
Good Catch frozen plant-based fish burger and crab cakes, $5.99
Hilary's frozen black bean burger, $4.79
---
Wellness
Evanhealy Sanctuary balm and serum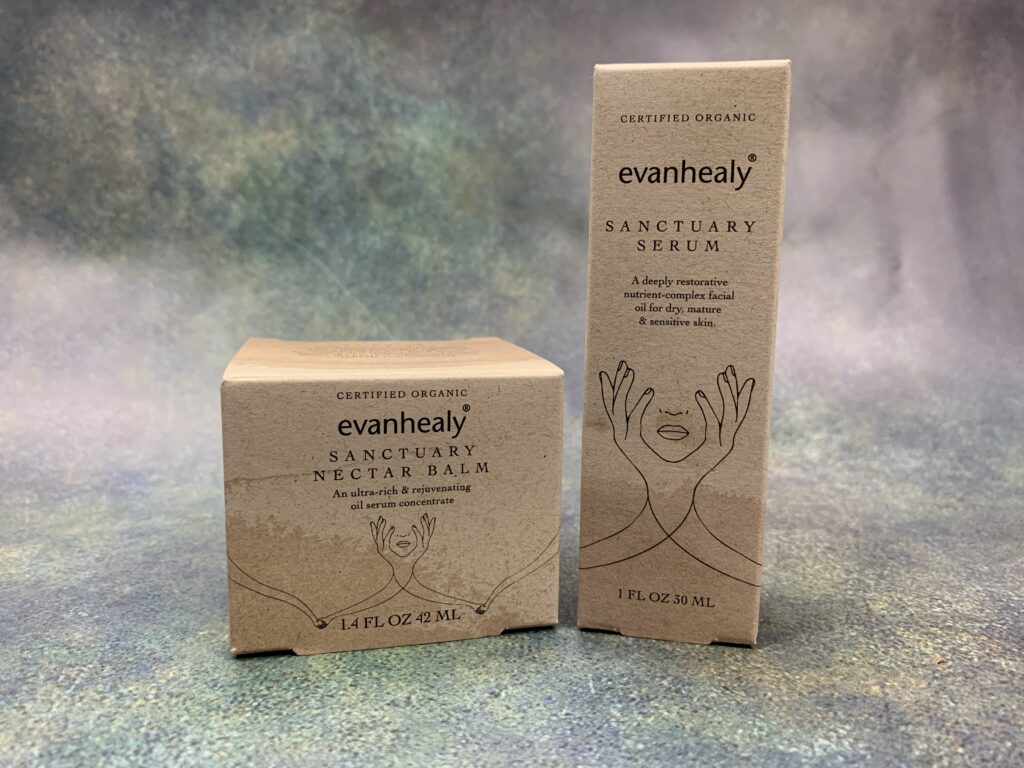 For every bottle of Sanctuary sold, Evanhealy donates $1 to a charitable organization supporting human rights or environmental justice (learn more here). The balm and serum are made from Evanhealy's favorite ingredients including rosehip, argan, prickly pear, and sea buckthorn.
$39.99 – $48.99
---
New Pranarom items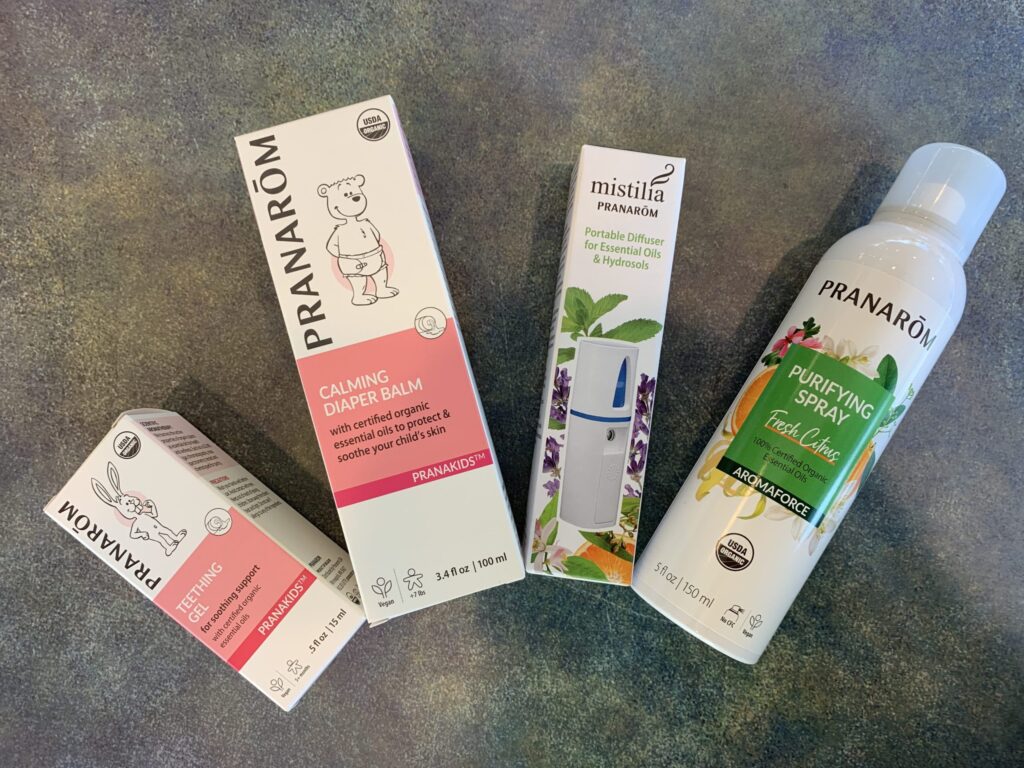 We've got a few new essentials from one of our favorite local makers. Pranarom has been crafting organic essential oil-based remedies since 2008.
Mistilia personal diffuser, $21.99
Tea tree room purifying spray, $10.99
Children's teething gel, $9.99
Diaper balm, $9.99

---
Jack N' Jill Fairy floss picks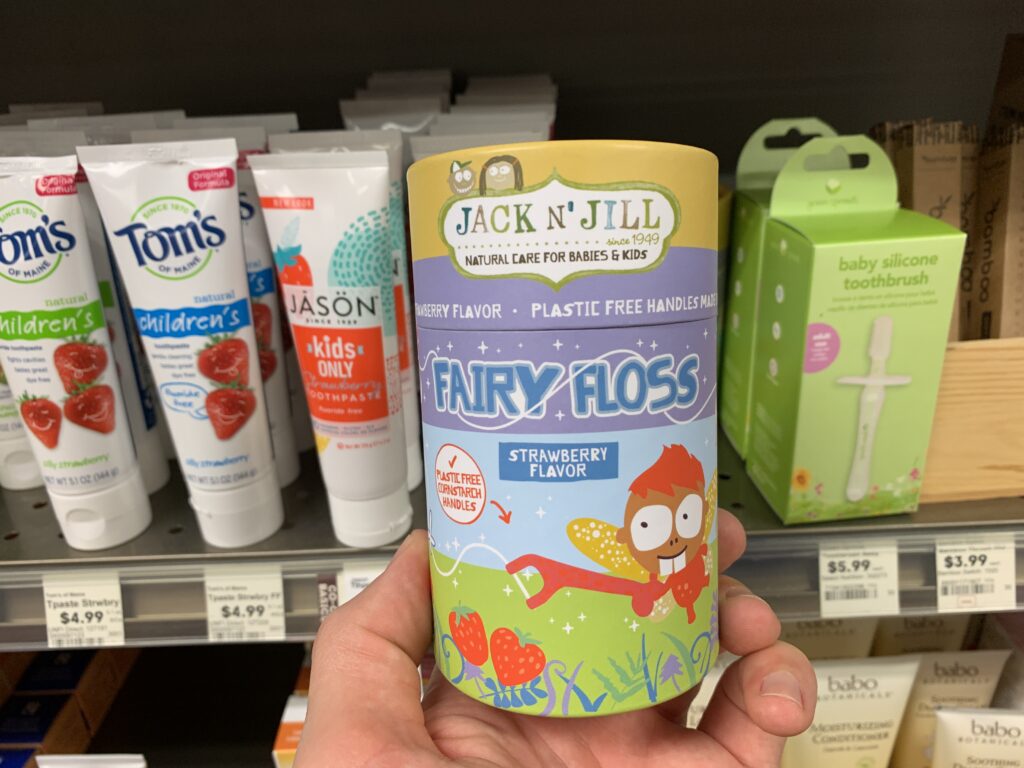 Getting kiddos to floss is a whole lot easier with these strawberry-flavored (and biodegradable) floss picks! Teach two important habits in one with this new children's toothcare essential.
$4.29
---
Mad Hippie MicroDermabrasion facial scrub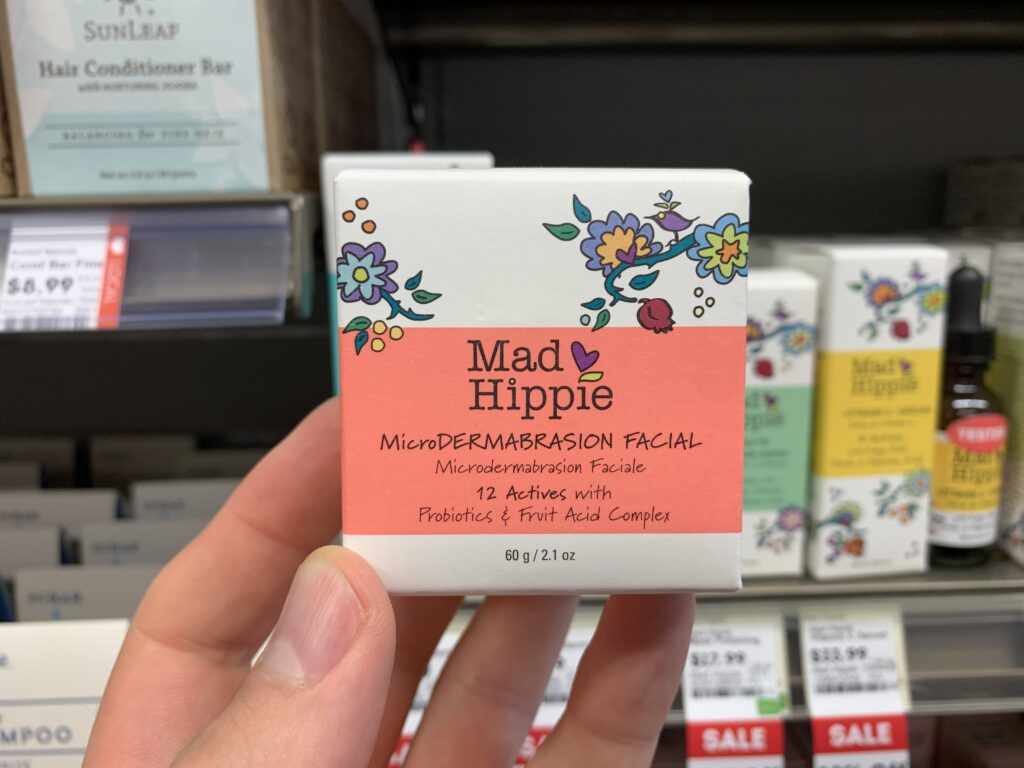 Better Nutrition gave this exfoliating scrub their Best of Natural Beauty Award for 2021. It's packed with micro-exfoliants like bamboo and volcanic ash and alpha hydroxy acids for a cleanse that's effective but gentle.
$31.99
---
Cocokind facial care items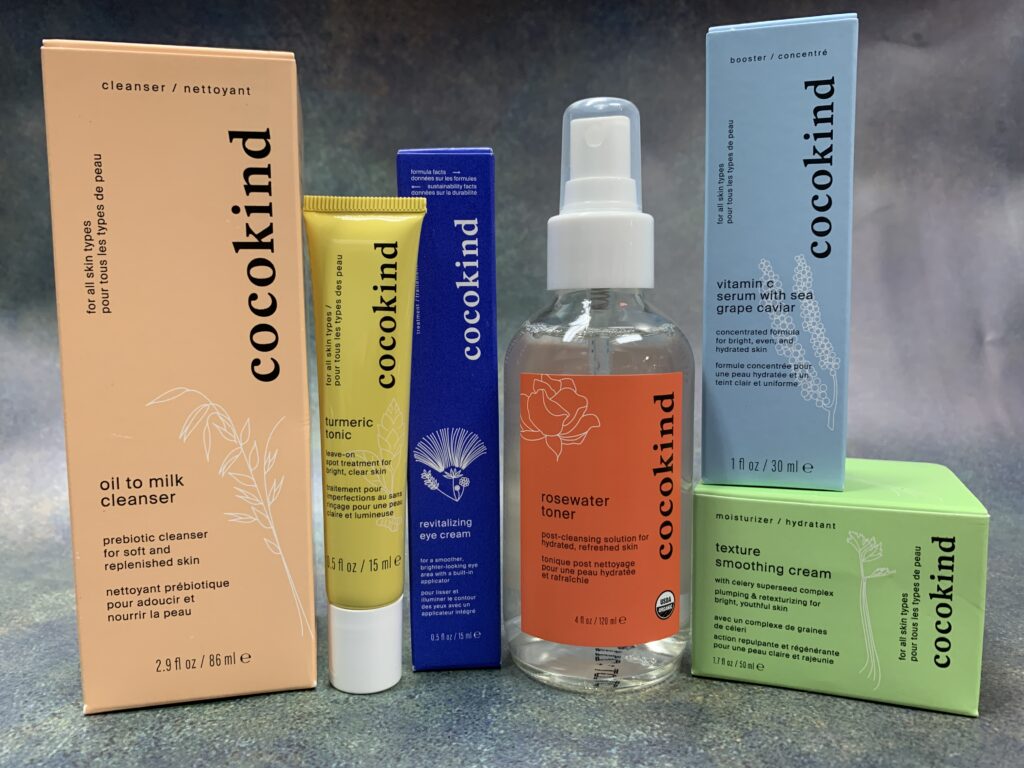 This new line comes from a brand that is built on transparency. Because it's part of their mission, they include sustainability stats on every package, showing you the carbon footprint of every component of each item. They also print a breakdown of what each ingredient does and how it will help keep your skin healthy and happy!
$12.99 – $24.99
---
Garden of Life Mediterranean Diet protein powders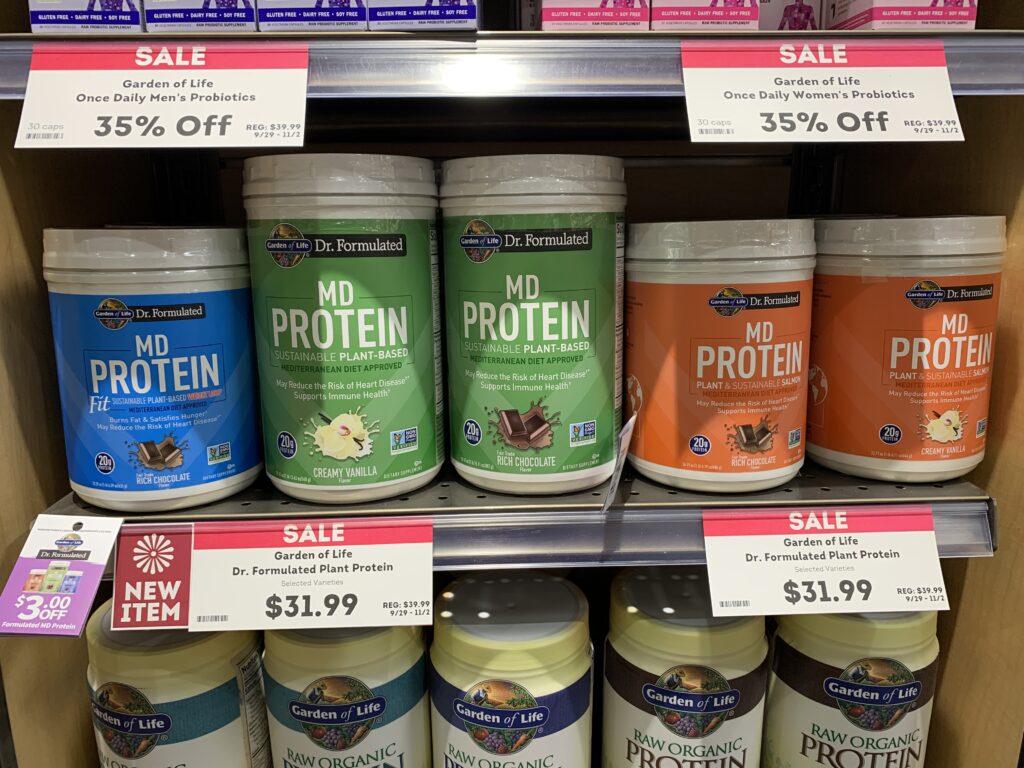 These Mediterranean diet-approved protein powder mixes are based on highly sustainable sprouted barley that is upcycled from crops already harvested for other uses. They also include probiotics and olive leaf for gut and immune health and coconut MCT oil to help you feel full.
$39.99
---
Ancient Nutrition plant proteins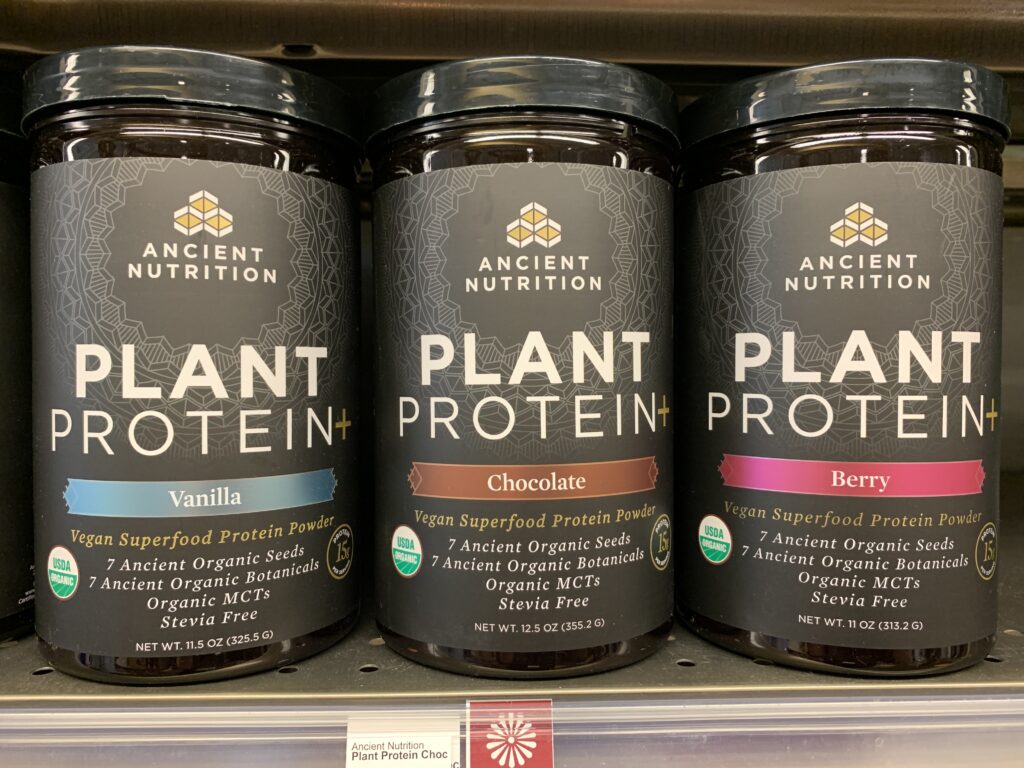 Ancient Nutrition makes some of our most popular bone broth and collagen supplement powders. They've expanded into vegan-friendly proteins with this new line made from organic seeds, botanicals, adaptogens, and functional mushrooms, and sweetened with monk fruit.
$38.99
---
Peet Bros. soap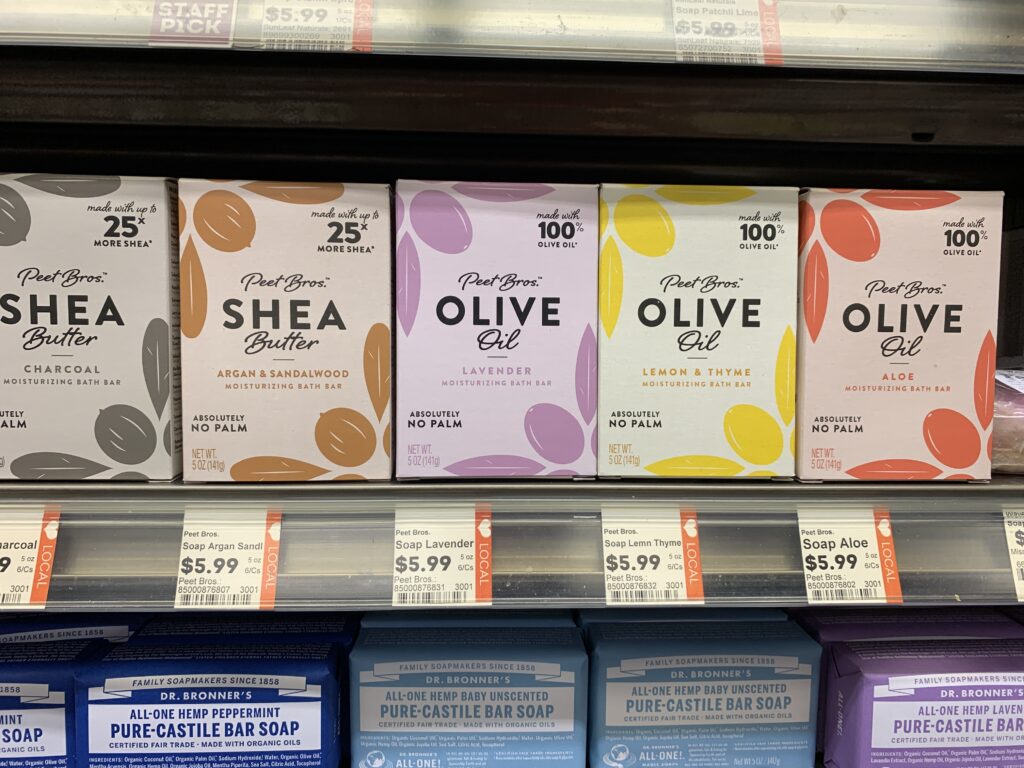 These local soaps are vegan-friendly, free from parabens and pthalates, and never tested on animals.
$5.99

---
MacroLife Naturals superfoods protein powders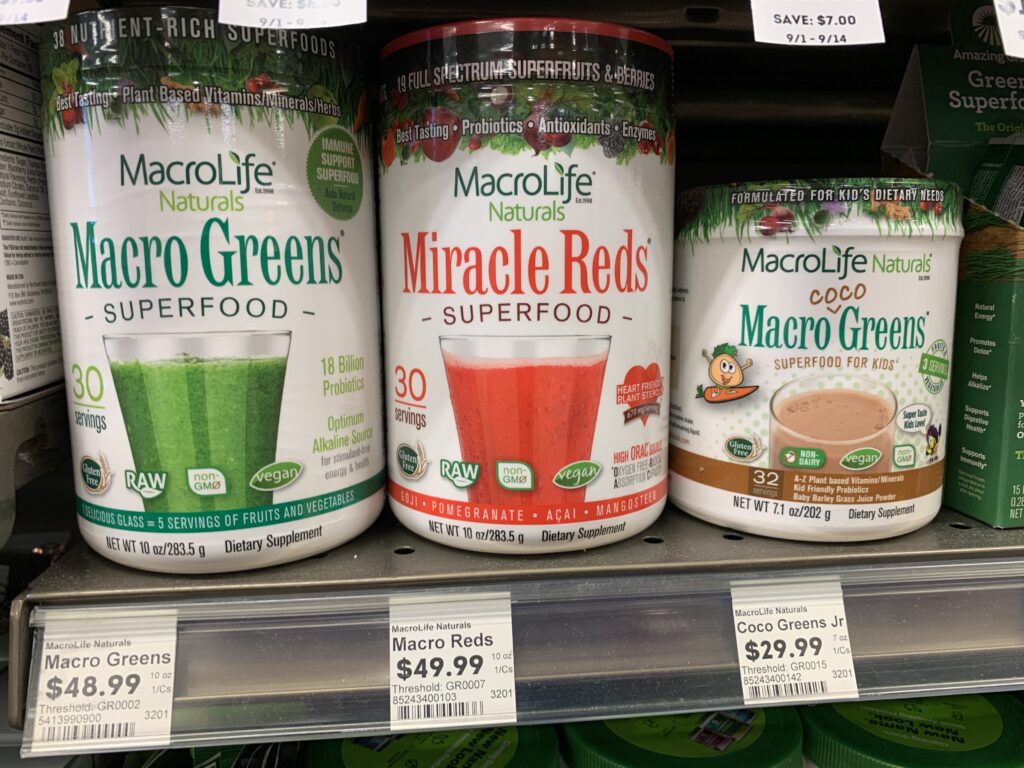 Available in Macro Greens, Miracle Reds, and Macro Coco Greens (for kids), these supplement powder blends pack a day's worth of vitamins, antioxidants, and probiotics per serving. They're vegan, gluten- and dairy-free, non-GMO and (perhaps most important) taste great! The kids blend is perfect for busy school mornings or before evening activities.
$29.99-$49.99
---
Full List
Oregon's Wild Harvest liquid tinctures, $13.99 – $23.99
Attitude deodorant in cardboard packaging, $10.99
Attitude kid's detangler, $10.99
HiBAR sampler sets of 3, $6.99
Country Life women's wellness supplements, $19.99 – $39.99
---
General Merchandise
Little Wooden Wonder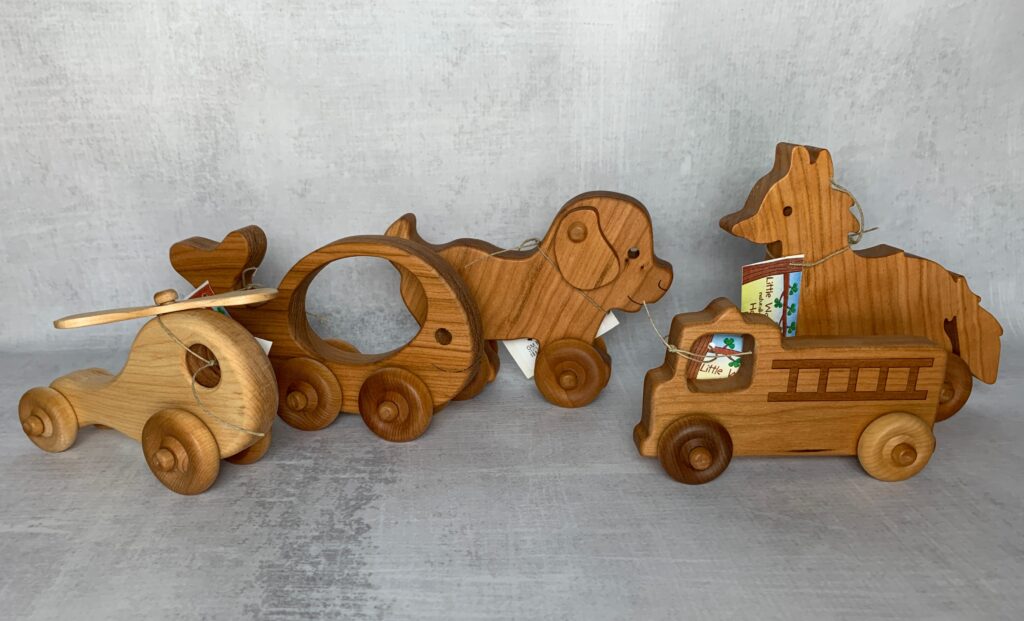 These adorable wooden toys are handmade right here in Minnesota! Chanhassen-based Little Wooden Wonders started as a DIY project for a new father but has grown into a small local business.
$20.99

---
Lucky Cups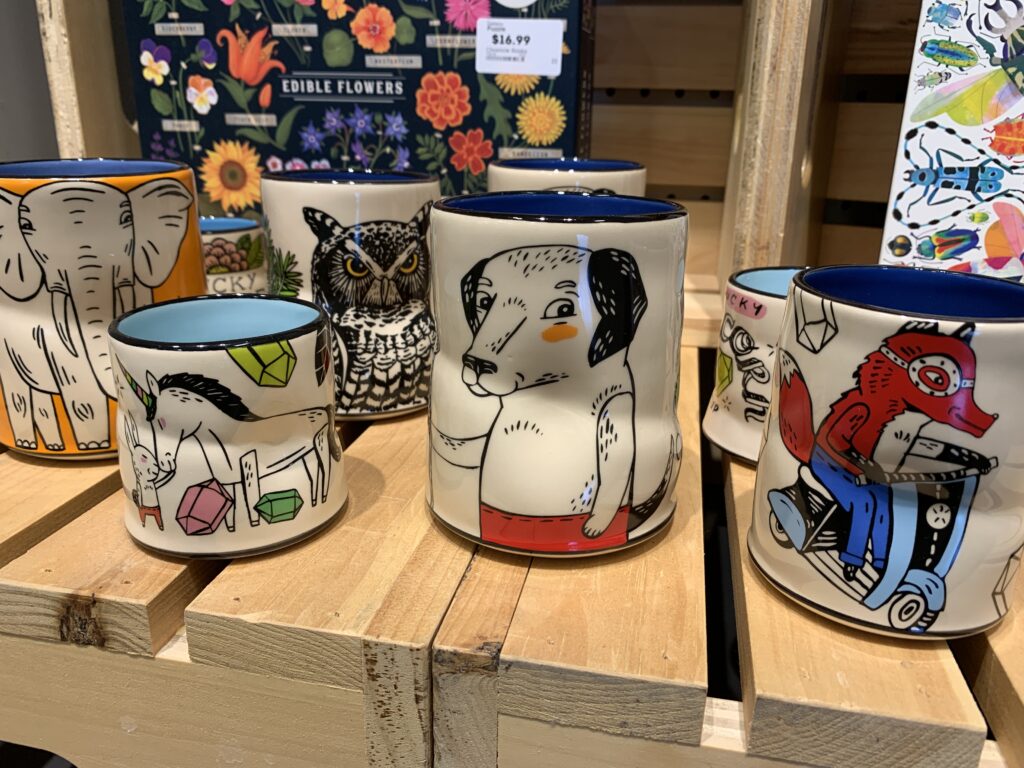 Funky, cute, and utterly unique, these handmade mugs are designed by a Washington-based ceramic artist from her little studio in the mountains. We're guessing that just about everyone knows someone who needs one of these in their life. If not, it's probably you!
$13.99 – $19.99
---
Eco Pals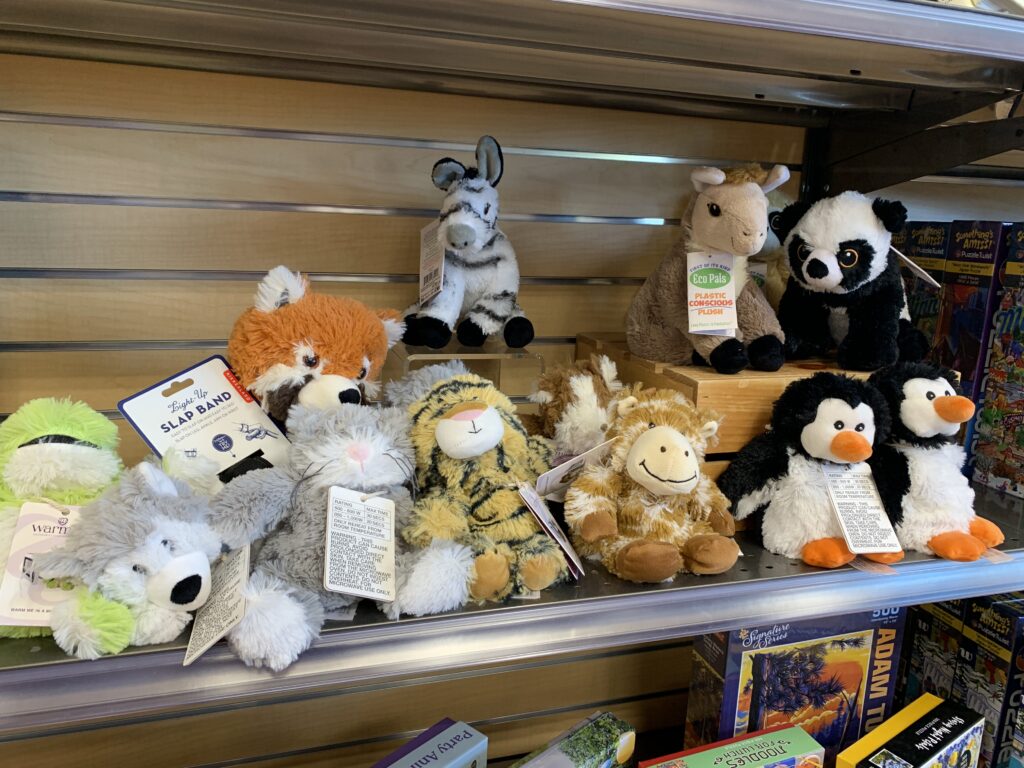 Plush toys are a staple of many children's toy chests. Unfortunately they're often made using unsafe, unsustainable plastics and dyes. These stuffed buddies are made using 100% post-consumer recycled materials and shipped without plastic bags. They're a favorite at zoos and aquariums around the world, but this holiday season you can find them at all three of our stores!
$14.99
---
Skida hats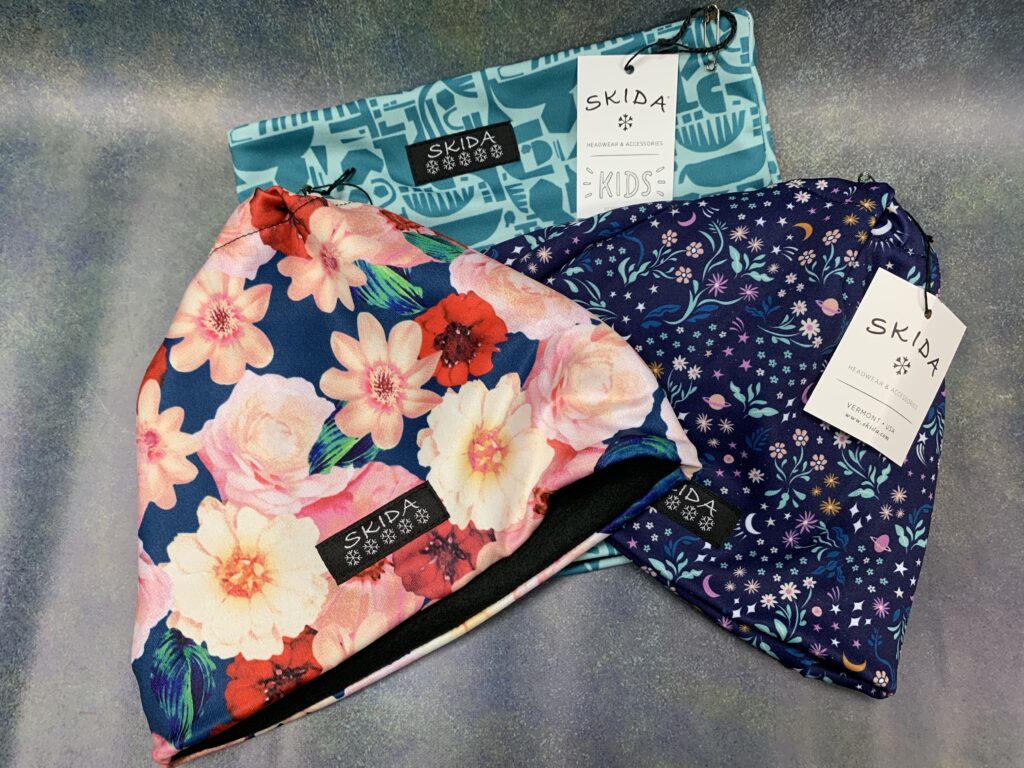 These hand-sewn winter hats and neck warmers have been made in small batches in Vermont since 2008. The bold patterns are attention-grabbing, but so are Skida's sustainability practices: 87% of their fleece is made from recycled materials, less than 1% of fabric is wasted in production, and their shipping materials are 100% PVC-free.
$21.99 – $35.99
---
That's everything for this month. Stay tuned for what's coming up in October. In the meantime, check our our blog for past entries as well as shopping tips, helpful how-tos, and informative articles.