Warm Up With Local Lamb Larb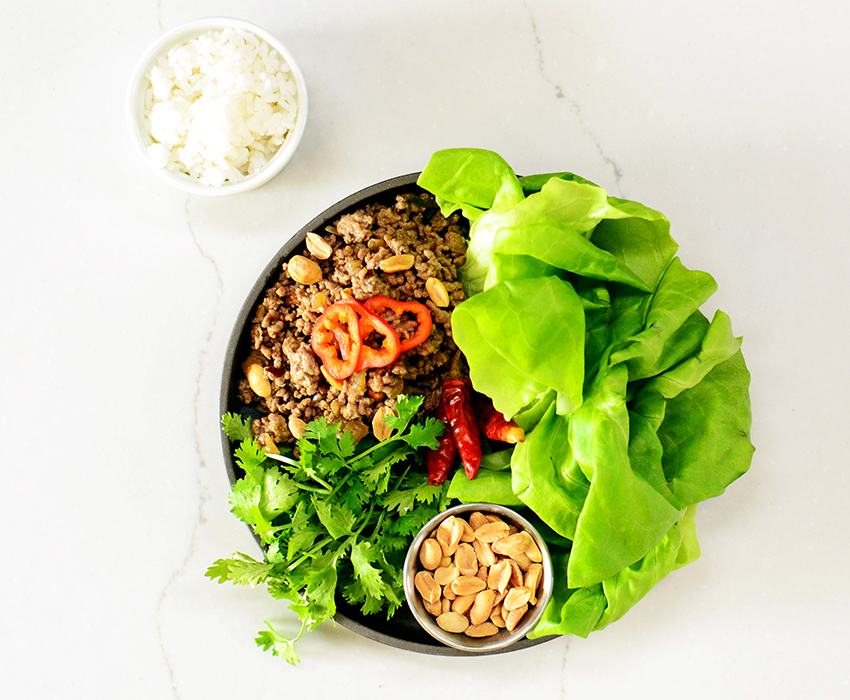 Warm up with a delicious, traditional lamb larb recipe made with pasture-raised meat from our new vendor, The Lamb Shoppe. This dish showcases the best of in-season vegetables as well as local chiles.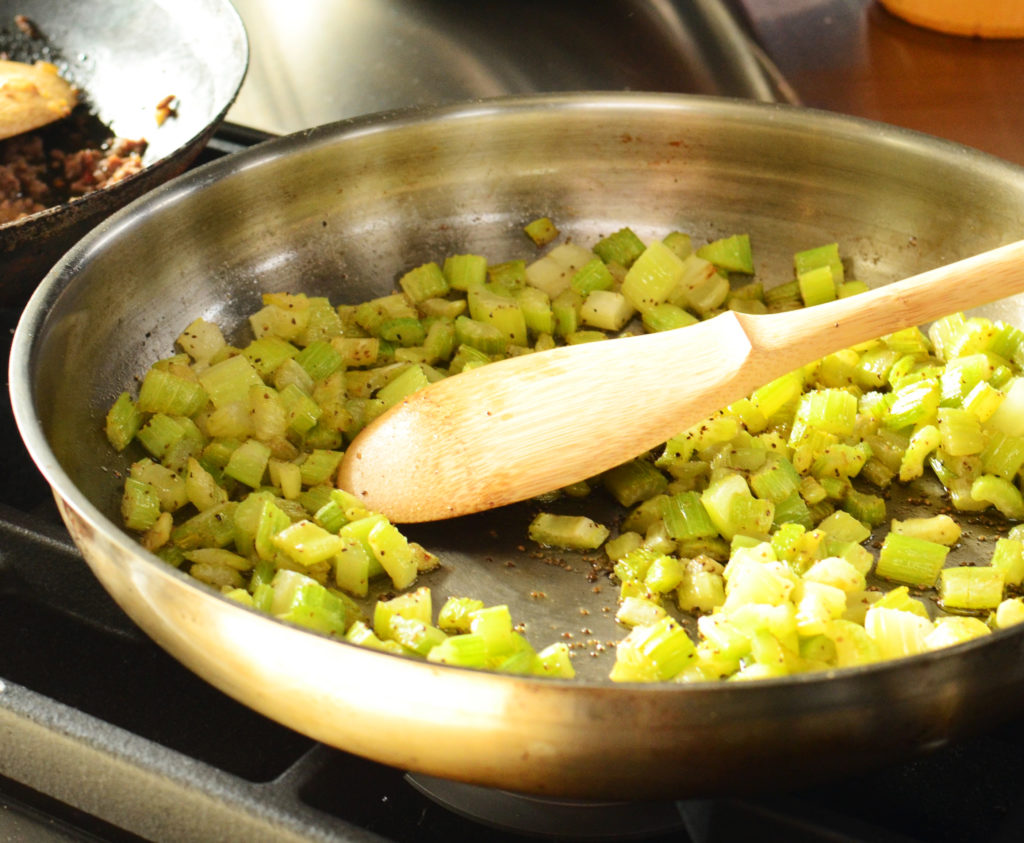 Ingredients
2 Tbsp grape seed or peanut oil
---
1 medium yellow onion, diced
---
2 garlic cloves, minced
---
1 lb ground lamb
---
1 green or red chili, finely diced
---
Juice and zest of 1 lime
---
1 Tbsp fish sauce
---
2 tsp brown sugar
---
1 Tbsp soy sauce
Serve With:
Cooked white rice
---
Lime wedges
---
Butter lettuce leaves
---
Cilantro
---
Chopped dry roasted peanuts
---
Additional chiles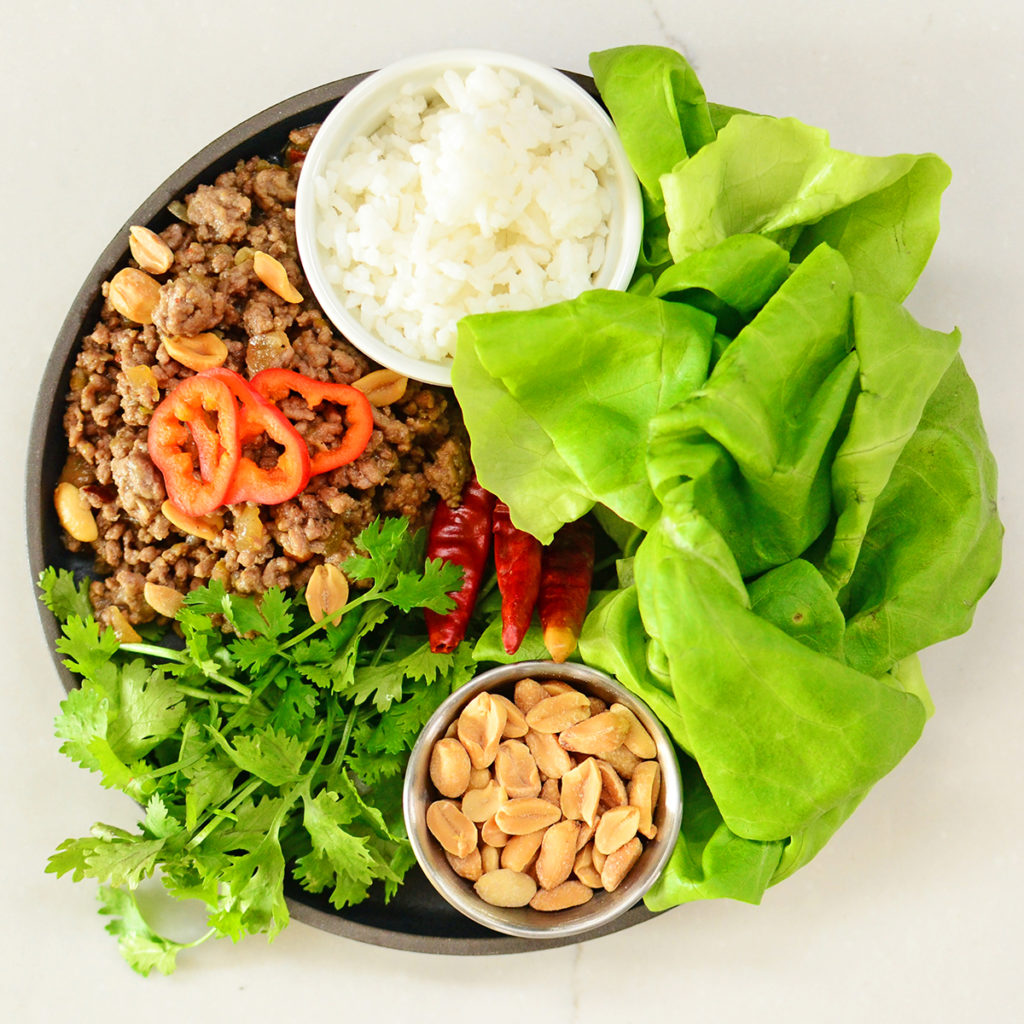 Directions
In a large skillet, heat oil over medium heat, add onion and sauté 5 minutes. Add garlic and lamb, cooking until lamb is nearly cooked through. Add green or red chili, lime zest and juice, fish sauce, brown sugar and soy sauce. Reduce heat and cook 5 more minutes until flavors blend. Serve in bowls over rice or in lettuce cups.