French Lentil Salad (Cooked in Wine, Garlic and Onions)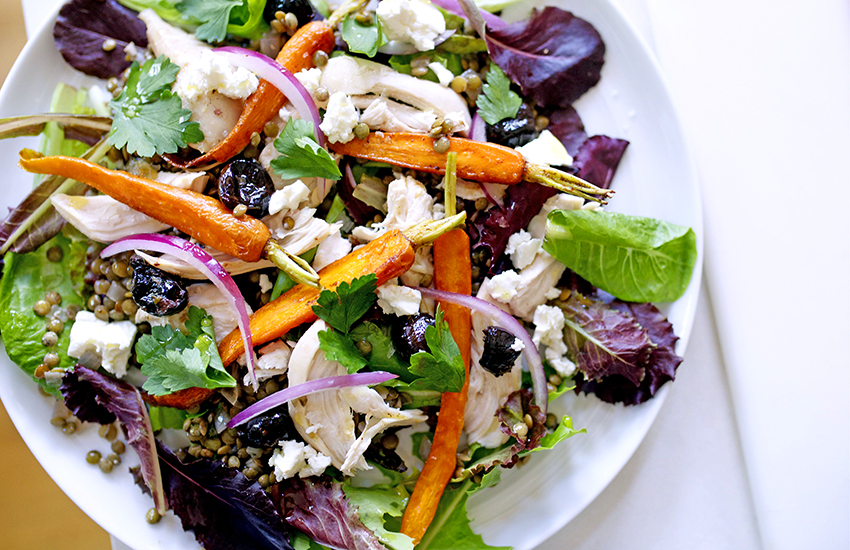 Cooking lentils in wine with garlic and onions make a very flavorful base for a salad. You can make them ahead (see recipe below) to assemble the salad in a snap. Use leftover rotisserie chicken, smoked lake trout, or omit the meat altogether to make it vegetarian.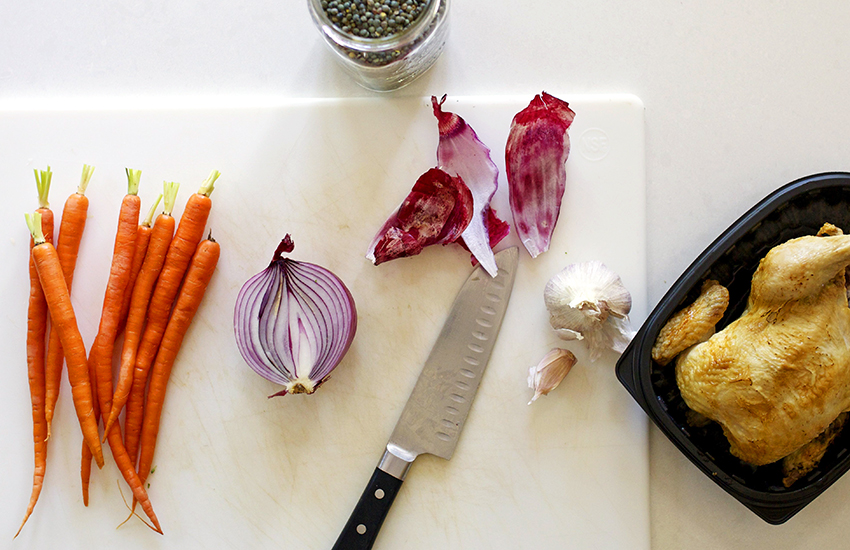 Build Your Salad With:
---
French green lentils (see recipe below)
---
Roasted carrots (see recipe below)
---
Lakewinds rotisserie chicken or Grab-and-Go pre-shredded chicken
---
Mixed greens, such as Harmony Valley Farm
---
Feta cheese
---
Parsley
---
French black olives
---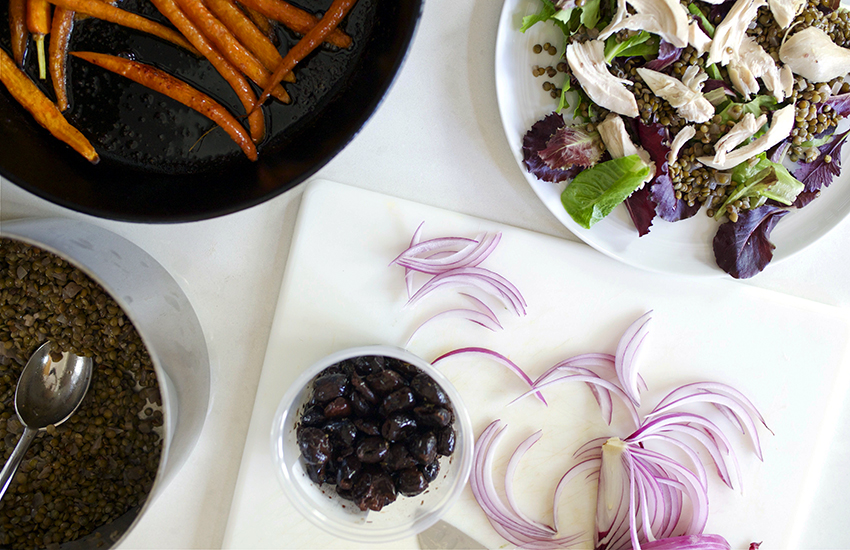 Sautéed Lentils with White Wine
Ingredients
---
1 Tbsp. olive oil
---
1 cup French green lentils
---
1 small onion, chopped
---
1 garlic clove, minced
---
1 cup white wine
---
½ tsp kosher salt
---
Freshly ground black pepper to taste
---
¼ cup red wine vinegar
---
Directions
Sort the lentils for any stones and rinse under cold water. In a medium saucepan, heat the olive oil and saute the onion until softened, about 3 minutes. Add the garlic and saute for 1 minute more. Add the lentils, the wine and 1 ½ cups water and bring to a boil. Reduce heat to a simmer, cover and let cook for 25 minutes or until tender. Drain and let cool. Add red wine vinegar, and salt and pepper to taste.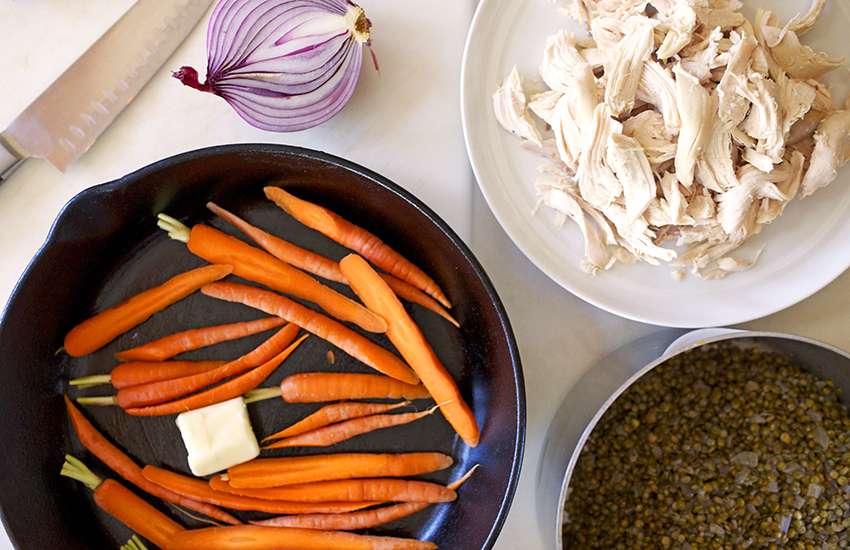 Roasted Carrots
Ingredients
---
1 bunch of carrots, trimmed and scrubbed
---
1 Tbsp butter
---
Kosher Salt
Directions
Heat the oven to 450 degrees. In a cast iron skillet melt the butter and add the carrots. Season with kosher salt. Bake for 15 minutes or until browned and tender.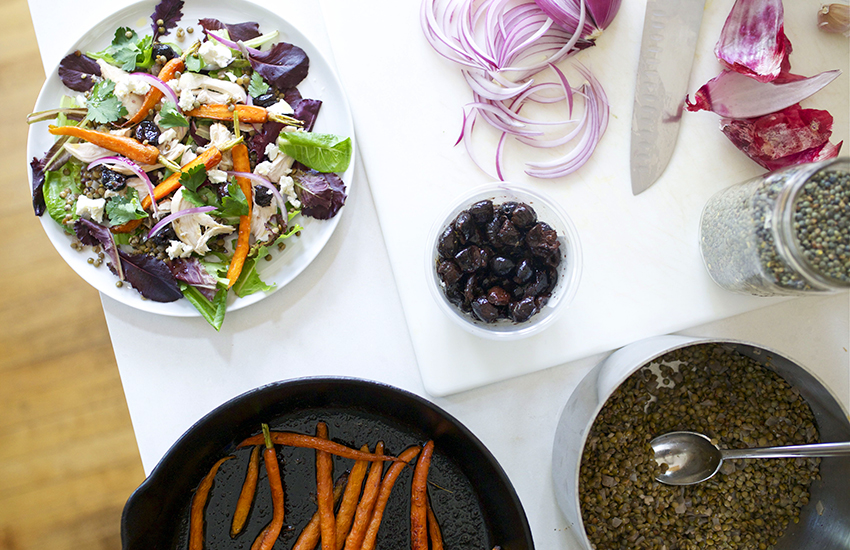 To Finish the Salad
If using rotisserie chicken, remove meat from bones and shred. On a platter, layer mixed greens, sautéed lentils, roasted carrots, meat, crumbled feta, parsley (for garnish) and French black olives. Drizzle with olive oil and season with Kosher salt.