Chicken Nugget Salad With Honey Mustard Dressing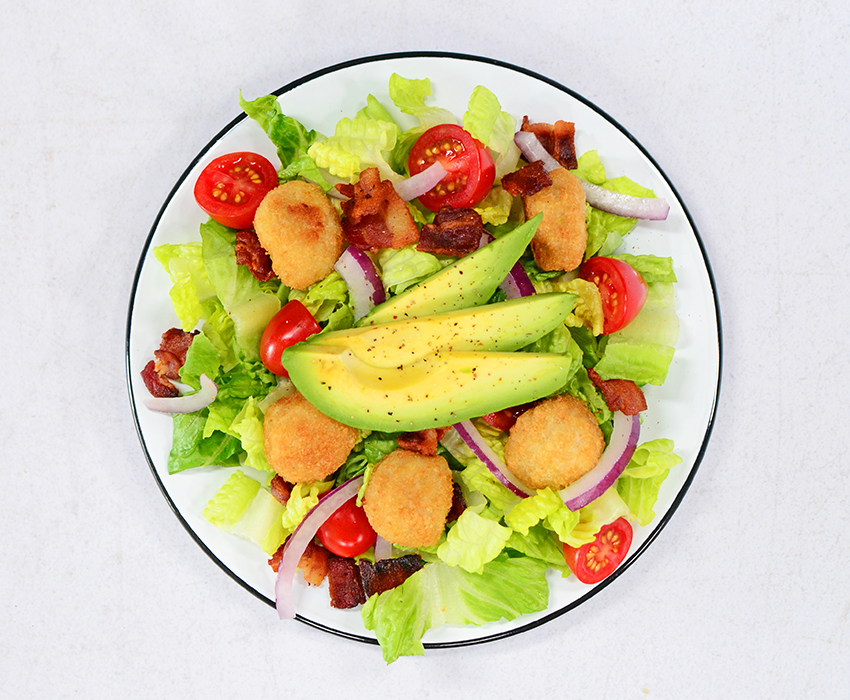 Ingredients
1 bag Applegate chicken nuggets, baked according to package directions
---
2 heads romaine lettuce, chopped
---
2 cups cherry tomatoes, halved
---
½ red onion, thinly sliced
---
½ lb bacon, cooked and chopped
---
2 avocados, sliced
Dressing:
3 Tbsp Dijon mustard
---
3 Tbsp honey
---
2 tsp apple cider vinegar
---
2 tsp oil
---
Add salt and pepper to taste and whisk together in a small bowl
Directions
In a large bowl: Arrange lettuce, tomatoes, onion, bacon and avocado slices. Drizzle with half the dressing. Top with chicken nuggets and remaining dressing.