Bite into Heirloom Tomato Season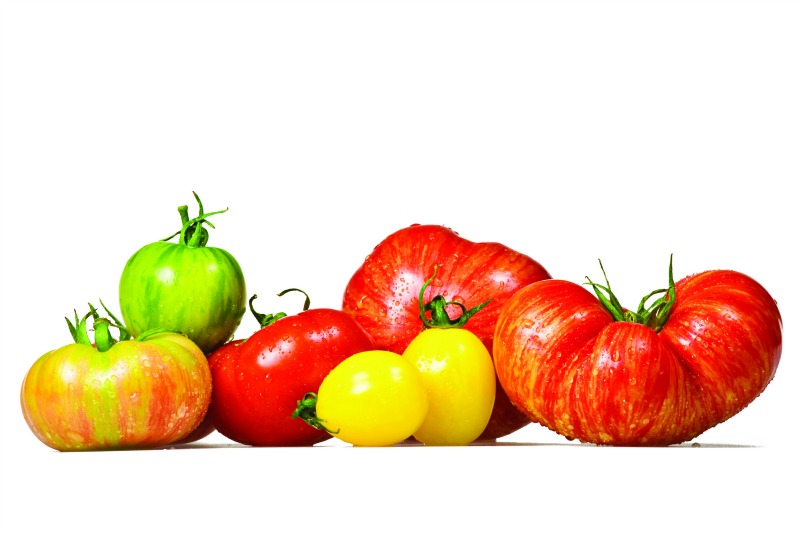 Celebrating a favorite flavor in a special partnership with Seed to Seed Farm.
There's nothing like the taste of a big, juicy heirloom tomato in the summer time — on a BLT or sliced thick with a pinch of salt. Through a unique partnership with Seed to Seed Farm in Balsam Lake, Wisconsin, Lakewinds is bringing this seasonal delicacy to our stores in a big way … and as early in the season as possible.
The effort is part of Lakewinds Organic Field Fund or LOFF, our co-op's annual investment in sustainable organic agriculture throughout the region. Using a LOFF 2016 grant of $8,000, Seed to Seed Farm purchased a 15,000-square-foot high tunnel to improve their organic heirloom tomato operation. This thoughtful investment benefits the soil and extends the growing season, producing juicy tomatoes 3 to 4 weeks ahead of the rest of the market and well before the State Fair dominates the media.
Seed to Seed's tomatoes will be sold exclusively at Lakewinds stores. In fact, this special arrangement means Lakewinds owners can look forward to a supply of these delicious heirloom tomatoes for the next three years and beyond.
See where to buy heirloom tomatoes that are locally grown and organic by visiting our Lakewinds locations page.