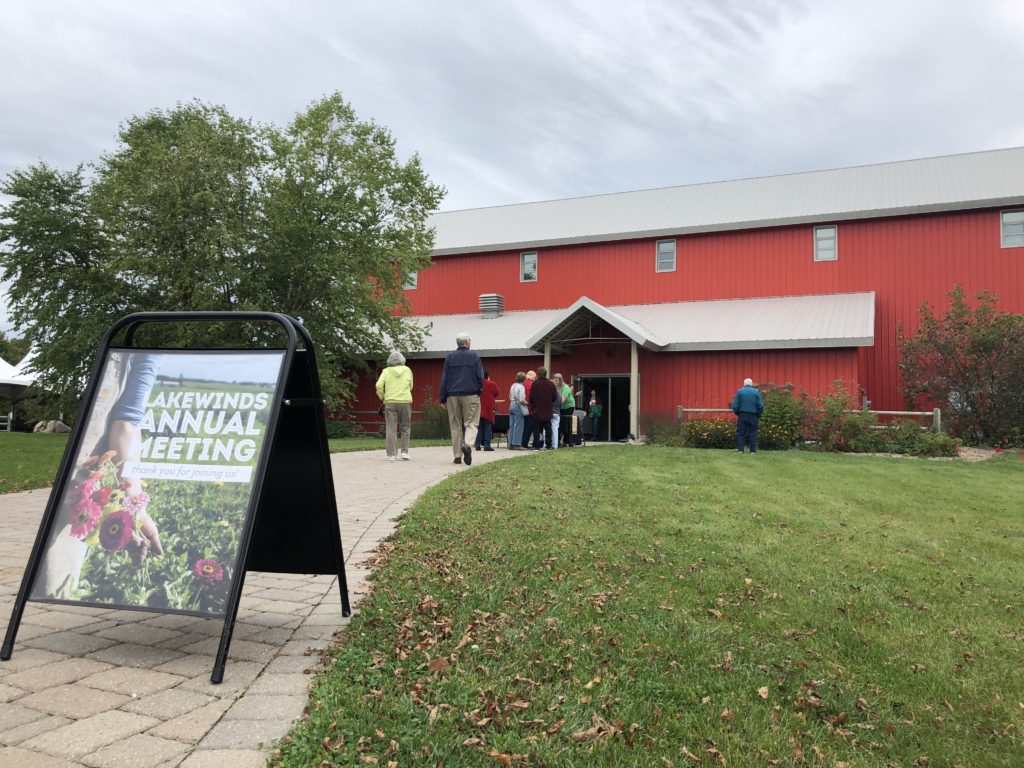 Thank you to all of our owners who celebrated Lakewinds with a day at the farm! Yesterday (Sunday, Sept. 22) was the Lakewinds Annual Meeting at Gale Woods Farm. In addition to the business meeting, activities included a cooking demo from local cookbook author Beth Dooley, Maker to Market food accelerator samples, LOFF recipient demonstrations , appetizers and delicious mocktails, a chance to get up close with farm animals, and more.
"It brings all sides of the co-op together," said owner Paul Esch-Laurent. "The venue is neat, it's catered well, and the keynote presentation was interesting."
Board president Naomi Sadighi and general manager Dale Woodbeck went over the past fiscal year. Dale talked about ways the co-op will save money in the coming years, through actions such as refinancing the Richfield store mortgage, and the co-op's focus on the environment, such as by powering the Chanhassen store with a solar garden. Board member Ryan Reichenbach gave the election results. The three newly elected board members are:
Gretchen Enninga
Ariel Pressman
Naomi Sadighi
"I like having a chance to hear what happens throughout the year," said owner Kristie Spalding. "And you get to meet great people, like Tony [DiMaggio of Sacred Blossom Farm]."
Thanks again to our owners, whose support is crucial to the continued success of the co-op!
See our 2019 impact report.