Board of Directors Election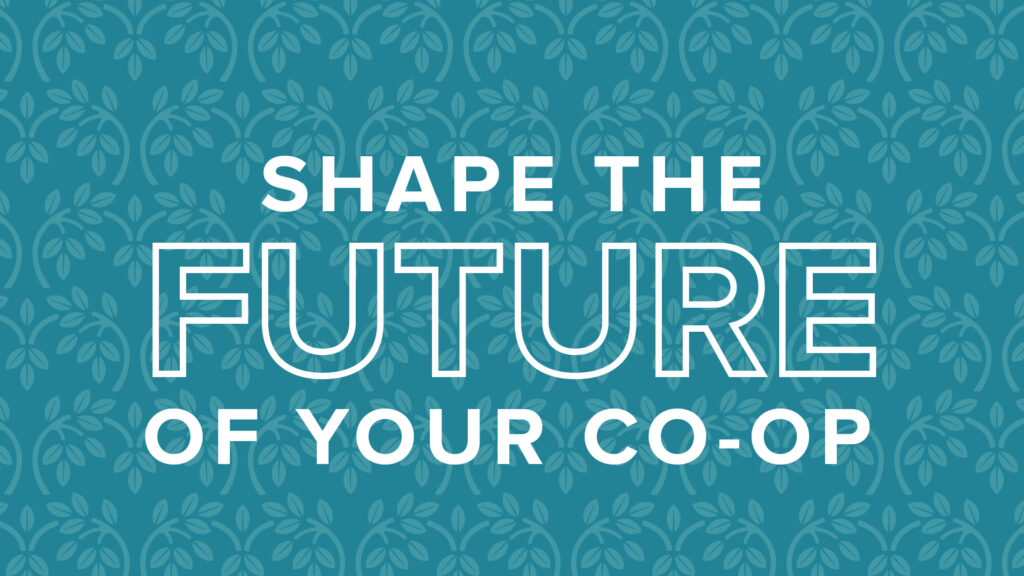 Democracy is at the heart of our co-op's organizational structure. As an owner, you have a voice in the governance and direction of your co-op by voting for our board of directors. Each owner household gets to cast one ballot, voting for each of the three open seats on the board. The board oversees the governance of the co-op and hires and oversees the general manager. They are also tasked with supervising financial conditions and sharing the co-op vision to best serve all owners. Board members must be non-employee Lakewinds owners in good standing. They should have experience in strategic thinking, group decisions, and fiduciary reasonability. Each board member represents our owners for a three-year term.
---
Online voting is now closed.
You can still cast your vote in-person at the Annual Owner Meeting on Sunday, September 19, 2021 from 1-1:10 pm. Election results will be announced during the business meeting portion of our Annual Owner Meeting and in stores the following week.
Read about this year's candidates below.
---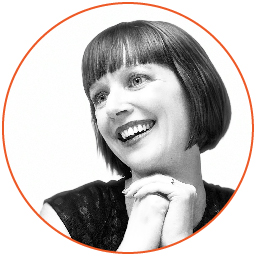 Melissa Chelminiak
Director Mission, Partner and Stakeholder Engagement at Aveda Corporation
Owner Since 2020
I am interested in serving on the Lakewinds board to help further educate and engage our community in the critical role local, organically grown agriculture plays in our sustainable future.
I believe the most important issues facing Lakewinds in the next five years will be operational and strategic risks caused by climate change. System pressures and trends including our warming planet, dwindling freshwater ecosystems, and biodiversity loss are challenges that must be addressed urgently and with a shared value approach. By continuing to support our local farmers and working with them on innovative solutions that focus on adaptation and mitigation, we can help safeguard our food system and the overall health and well-being of people and planet.
Throughout my role at Aveda, I have had the honor of working with Indigenous peoples, communities and NGOs around the world working to protect and preserve natural resources with a focus on clean water and sustainable agriculture. I have seen firsthand the benefits that can be realized when people come together with a shared vision and who are dedicated to solutions. I look forward to the opportunity to draw from my experience to positively contribute to the Lakewinds board of directors to help ensure the long-term success of our co-op.
---
Susan Lenczewski
Executive Director, Minnesota Legislative Commission on Pensions and Retirement
Owner Since 2012
I am interested in serving on the Lakewinds board of directors because I would like to apply my years of experience as a board member or legal advisor to employee-owned companies and a legislative commission to benefit Lakewinds, an organization I highly value in my community. While this may change as I learn more about Lakewinds from the perspective as a board member, I believe important issues for Lakewinds are sustainability as it competes with other grocery stores and farmers markets, hiring and retaining employees, and continuing to maintain its high standard for produce, foods of all types, deli, and inventory despite challenges such as the pandemic and climate change. Due to my experience and expertise as an attorney advising employee-owned businesses and as a legislative staff leader, I believe I can positively contribute to the work of the board as it addresses challenges faced by grocery store and retailers, generally, and sorts through any legal and governance issues that may arise.
---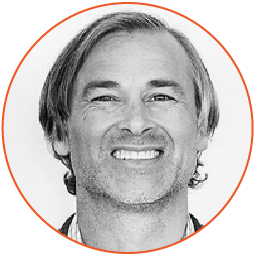 Bob Musman
Director of Customer Success at Kantar Consulting
Owner Since 2018
I have always had a strong passion for health and wellness, and I understand how our food supply can positively impact our community. 2020 and the COVID-19 pandemic demonstrated just how critical our local grocery stores are to the community. My family and I live a short walk from the Minnetonka Lakewinds where we shop weekly and routinely stop in for a quick, healthy lunch or dinner from the hot buffet bar.
I'd be honored to serve on the board of directors and help Lakewinds continue to grow and overcome the existing challenges facing the retail grocery industry. Two important issues I see Lakewinds facing in the next 5 years are:
Today, brick & mortar grocery stores are facing unprecedented challenges to grow and remain profitable due to the changing purchase habits of shoppers and the acceleration and disruption caused by ecommerce. Amazon continues to disrupt the retail landscape and is now disrupting the grocery industry. Lakewinds' biggest challenge will be serving the community's shopping preferences: online, home delivery, store pick-up and in-store experience. Today online grocery is only 4-5% but is forecast to be 22% by 2025.
The 2nd biggest challenge is maintaining employee satisfaction and loyalty. With increased competition for talented employees, it is critical to keep employees delighted with an inspirational culture, great benefits, and work-life balance.
I believe I am uniquely qualified to help in these two areas based on my retail consultancy background with a focus on strategic planning and organizational development.
---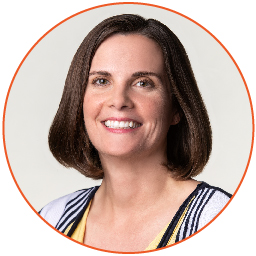 Katie Semersky
Owner and Founder of Semersky Advisors
Owner Since 2013
Lakewinds is a precious gem in our community, and I am grateful to the co-op for bringing its better for you and better for our planet mission to life. As a parent of child with severe food allergies, I am especially thankful for Lakewinds' allergen transparency, banned ingredients, and organic focus.
I started my career at General Mills in field sales with a territory of 25 grocery stores where I learned about store operations. I later progressed into a 20-year marketing career in consumer products at General Mills, 3M, and Cargill. Most of my career has been focused on product categories that are sold at Lakewinds. For example, at Cargill I visited dozens of farms and learned about farmers' challenges and needs. I am now a marketing consultant, helping companies accelerate growth and unlock their true potential. My background in business, marketing, and strategic planning in the consumer industry will help me contribute to the board. I am known for my positive attitude, collaborative communication, and effective coaching. I believe my experience can help guide Lakewinds to achieve its mission, sustainable growth, and impact in our community.
Two issues I see facing Lakewinds are 1) how to stay ahead in the continually changing trends in "better for you products" with limited store space and omni-channel competition, and 2) how to be more accessible to the broad diverse community to grow membership.
I live in Minnetonka with my husband and two sons. We have been Lakewinds member-owners for 8 years. In my free time I enjoy anything outdoors, especially hiking, skiing, biking, and traveling with my family.
---
Toni Thomforde
Senior Accounting/Budget Analyst at Constellation, Inc.
Owner Since 2019
I am very passionate about supporting local businesses and vendors and love what Lakewinds Food Co-op has achieved. Not only have they provided a convenient place to shop for organic and local options, they support local farmers and are committed to our environment. I am grateful for businesses like this that help reduce our carbon footprint and strive to use renewable energy for the benefit of our environment and would be honored to be a part of it.
The two most important issues facing Lakewinds in the next five years would be competition with online grocery platforms and increasing its customer base. With the pandemic this last year, many people have gone with the grocery delivery option and we need to remind them why they should choose to shop at Lakewinds. We need to let people know they can get fresh, organic food from local farms as well as support other local vendors and help to make a positive impact on our environment in the process. To assist in this, we could potentially look at third parties to partner with or create an internal solution that would promote accessibility for online shopping. To increase the customer base, I think it would be important to increase the marketing efforts to help spread the word in our community about societal benefits of shopping at the co-op.
---
Online voting is now closed.
You can still cast your vote in-person at the Annual Owner Meeting on Sunday, September 19, 2021 from 1-1:10 pm. Election results will be announced during the business meeting portion of our Annual Owner Meeting and in stores the following week.