Farmer CSA Share Drop-off Application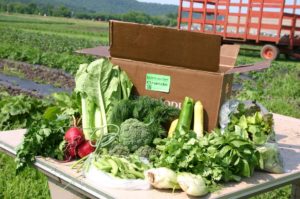 Farmers with CSAs, are you looking for a Twin Cities site to drop off your shares? We're proud to support local farmers by being a drop-off location. Because of limited space, however, we can allow only a certain number during the local growing season.
To apply, please fill out the form below. If you're selected, we will contact you within two weeks.
A reminder that if you're selected, customer communications should be handled through your farm directly, not through the stores. Thank you!
We'll contact you directly if we have room for your farm to drop off CSA shares at Lakewinds. If you don't hear back within two weeks, that means our capacity is full and we're unable to add another farm at this time. Thanks for understanding, and thanks for the hard work you do feeding our community!