Vegetables Vinaigrette: Mix and Match Methods and Garnishes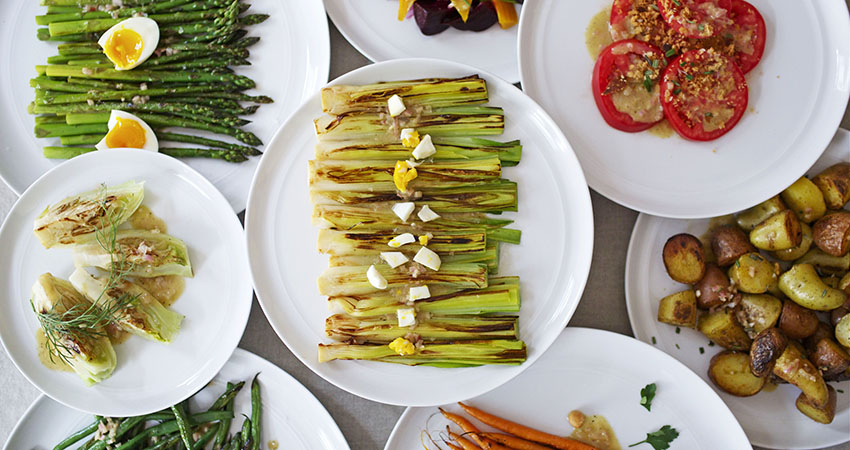 Take a second look at vegetable dishes this summer. Leeks vinaigrette is a classic French dish that calls for braising leeks and marinating them briefly in a mustardy dressing. Consider this method for other types of local produce and you suddenly have a framework for reinvigorating so many vegetables. The combinations are endless. (We also include a quick pan-roasting step to finish cooking and to impart a delicious caramelized flavor.)
Tip: Create a platter of the marinated vegetables as an elevated crudites spread for your next party. Serve this vegetable vinaigrette dressing on the side along with an array of your favorite sauces and spreads.

Methods
Blanche Method: Bring a pot of salted water to a boil. Add leeks, asparagus, green beans etc. and let cook for 1-3 minutes (depending on thickness of vegetables). Remove from pot and plunge into a boil of ice water until cold. Drain and dry thoroughly.
Pan-Roast: In a large skillet, heat 1 tbsp. olive oil over medium high heat until hot. Add vegetables and let cook for a few minutes before stirring. Transfer to a serving platter and top with vinaigrette. Let marinate for 10 minutes. Garnish with boiled eggs, nuts or herbs and a sprinkle of flaky sa It.
Marinate: Drizzle with Vinaigrette and let marinate for 10 minutes. Top with garnish of choice (see below for ideas) and serve warm or at room temperature.
Suggested Vegetables
Leeks
Asparagus
Green Beans
Fennel
Broccoli Rabe
Carrots
Beets – Roast in a covered baking dish at 350 degrees for about 1 hour or until tender when prodded with a fork. Let cool, peel and quarter.
New Potatoes – Bring a large pot of water to a boil. Halve or quarter any of the potatoes that are large so that all pieces are about the same size. Add to the boil water and cook until tender, about 15 minutes. Drain and let cool.
Tomatoes – No need to cook, just slice and marinate.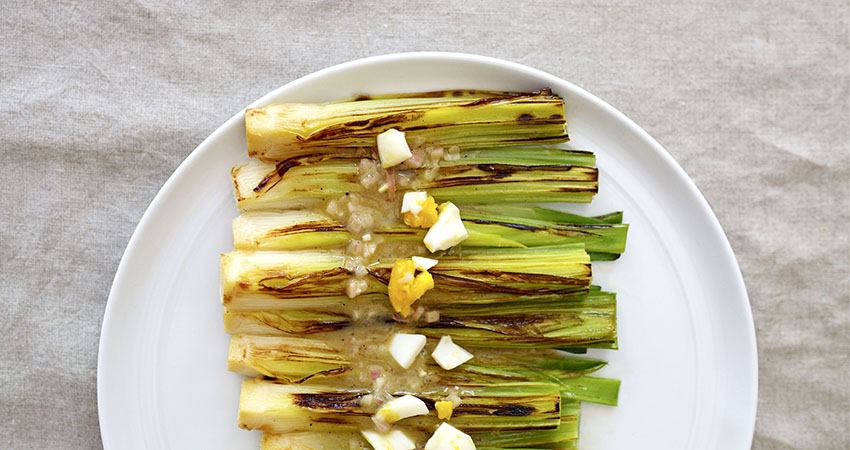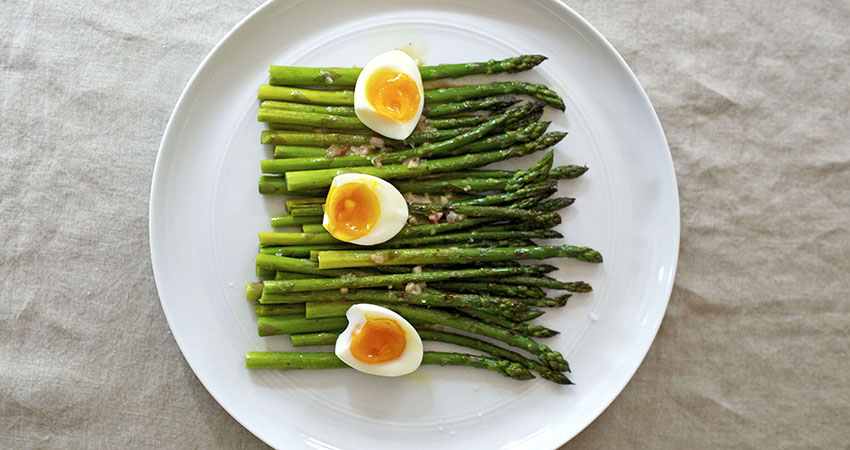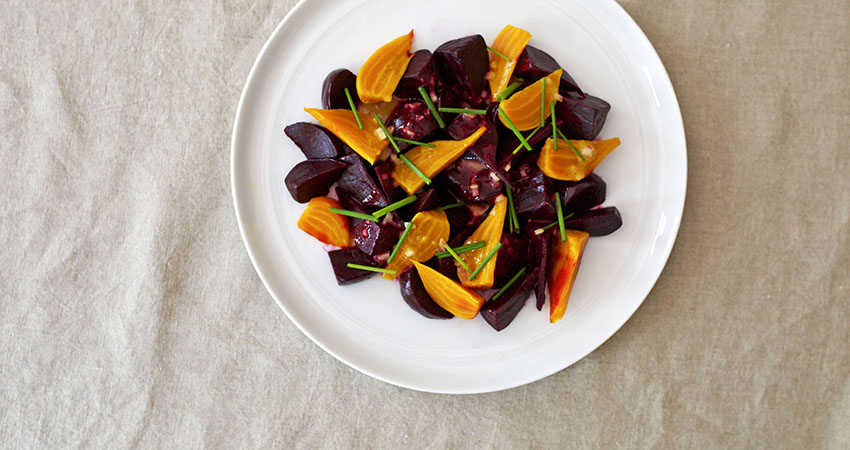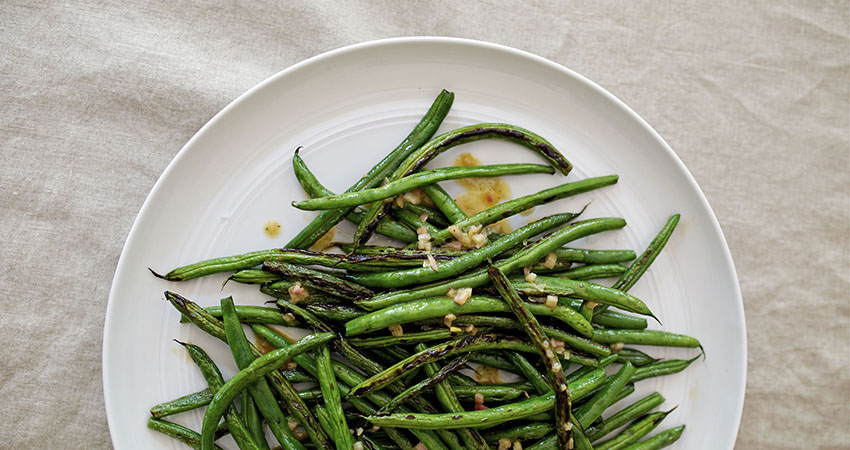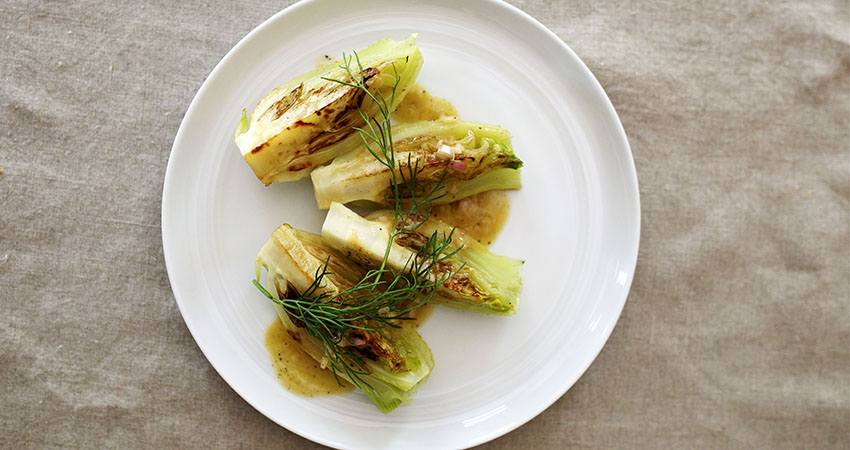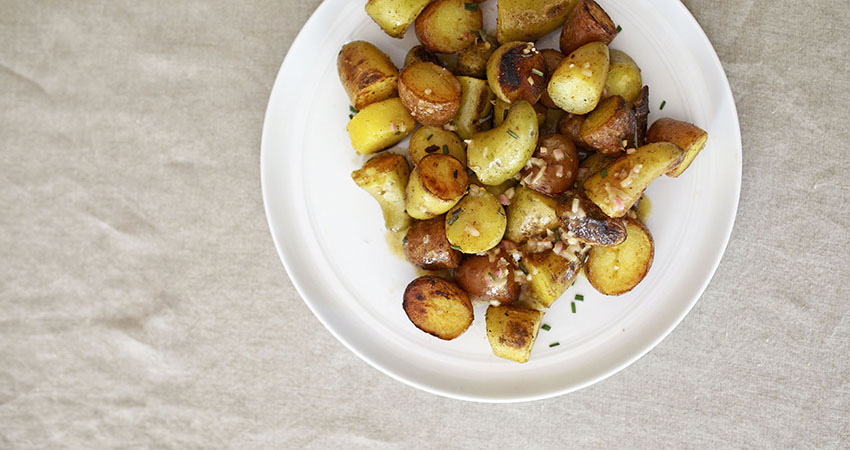 Garnish
Use one or more of the following garnishes to finish.
Herbs: Use minced thyme, rosemary, tarragon, chives, basil or a combination
Eggs: Bring a large saucepan full of water to a boil. Carefully add eggs and let simmer for 7-9 minutes, depending on desired doneness. Immediately drain off some of the water and run cold water over the eggs until cold. Peel the eggs and reserve in the refrigerator until ready to use.
Nuts: Hazelnuts, almonds, walnuts, pecans Almost always toast nuts in the oven before using, especially when using them as a garnish. Place in a single layer on a baking sheet and bake at 350 degrees for 10-15 min. Don't be afraid to let them get a little darker (but not burnt!).
Breadcrumbs: Tear day old baguettes or sourdough bread into pieces and pulse in a food processor until crumbs. Transfer to a baking sheet and bake at 350 degrees for 15 min. or until dried and golden brown, stirring halfway through. Watch carefully as different types of bread may burn easier than others.