Roasted Stone Fruit with Almond Crumble & Crème Fraîche
Roasting in-season stone fruit (peaches are great right now!) is one of the easiest and most satisfying end-of-summer desserts. Serve with honey-sweetened chopped almonds and whipped crème fraîche for a beautiful and effortless end to a long summer evening.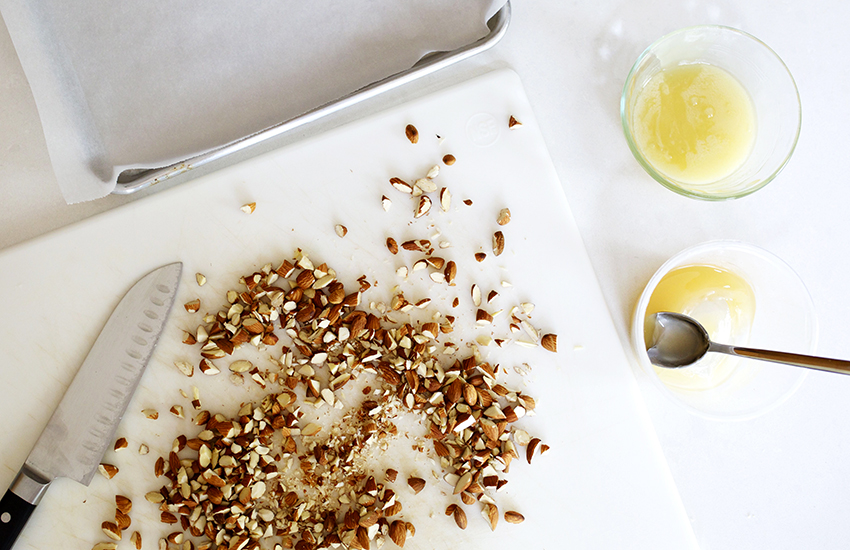 Roasted Stone Fruits
Ingredients
---
Stone fruit, such as peaches, plums, nectarines, apricots, halved and pitted
---
unsalted butter
---
sugar, to taste
---
½ cup brandy
---
Directions
Preheat the oven to 375 degrees. Arrange fruit cut-side up in a cast iron pan or baking dish. Place ½ Tbsp. of butter on each fruit half. Sprinkle about 1 Tbsp sugar on each piece. Pour brandy into the bottom of the pan. Bake for 20-30 minutes, depending on size and ripeness of fruit. Spoon some of the pan sauce over the fruit and serve warm, topped with some of the almond crumble (recipe below) and whipped crème fraîche (recipe below).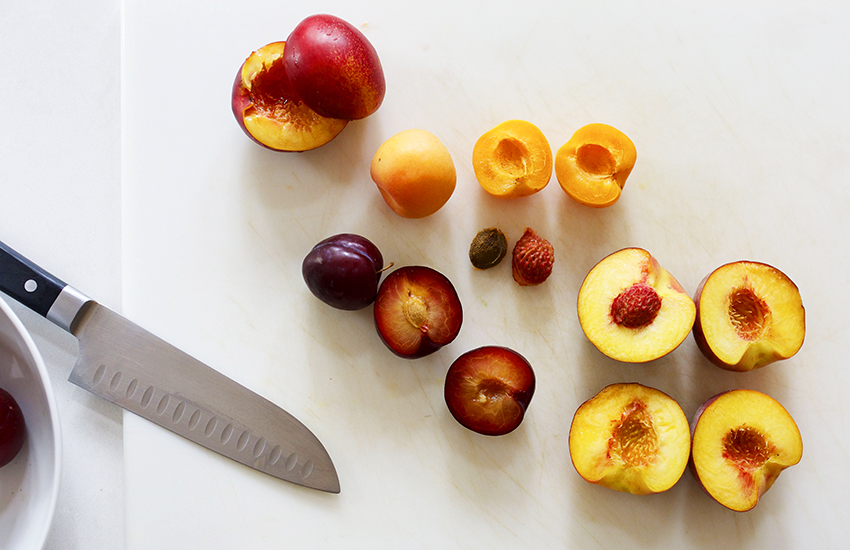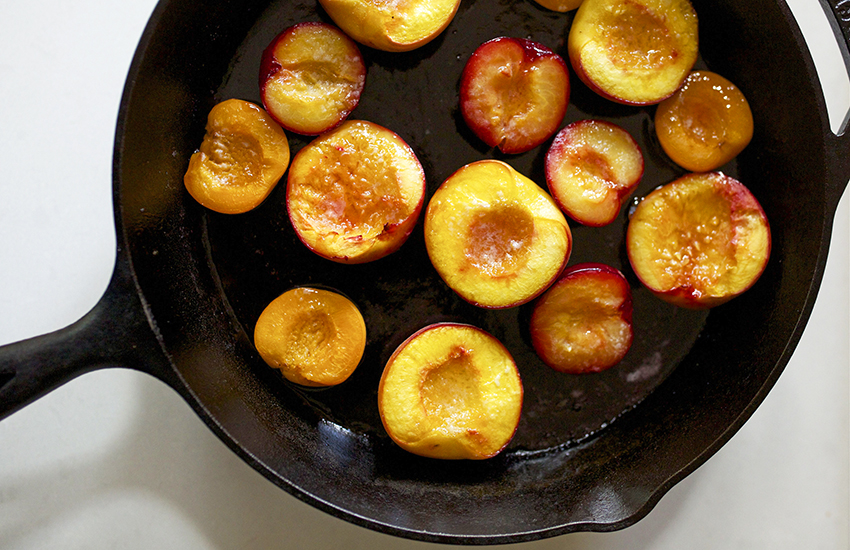 Almond Crumble
Ingredients
---
1 cup whole almonds, roughly chopped
---
2 Tbsp. honey
---
1 Tbsp. unsalted butter
---
Directions
Line a baking sheet with parchment paper. Melt the butter and mix in the honey. Bake at 350 degrees for 15 minutes or until golden brown, mixing half way through. Watch carefully to ensure the nuts do not burn. Let cook completely.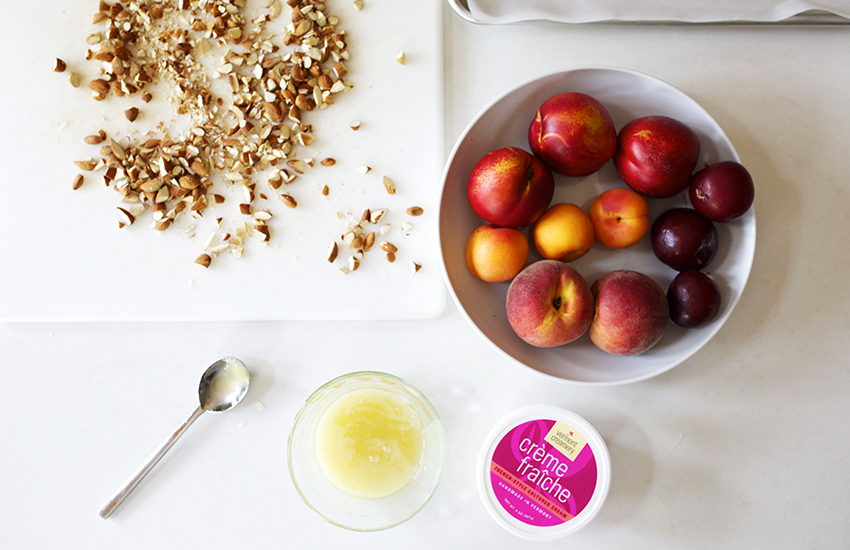 Whipped Crème Fraîche
Ingredients
---
1 cup crème fraîchee
---
¼ cup sugar
---
1 tsp. vanilla extract
---
Directions
Combine all ingredients in a large bowl and using a electric mixer with whisk attachment, whip until thickened and stiff but still creamy.
Tip: Alternatively, for an even easier dessert, skip making the almond crumble yourself and use locally-made Isadore's nuts.
Tip: Gently warm leftover roasted fruit over low heat in a saucepan and serve over french toast, pancakes or oatmeal for breakfast.