Mexican Mango Salad with Chipotle Vinaigrette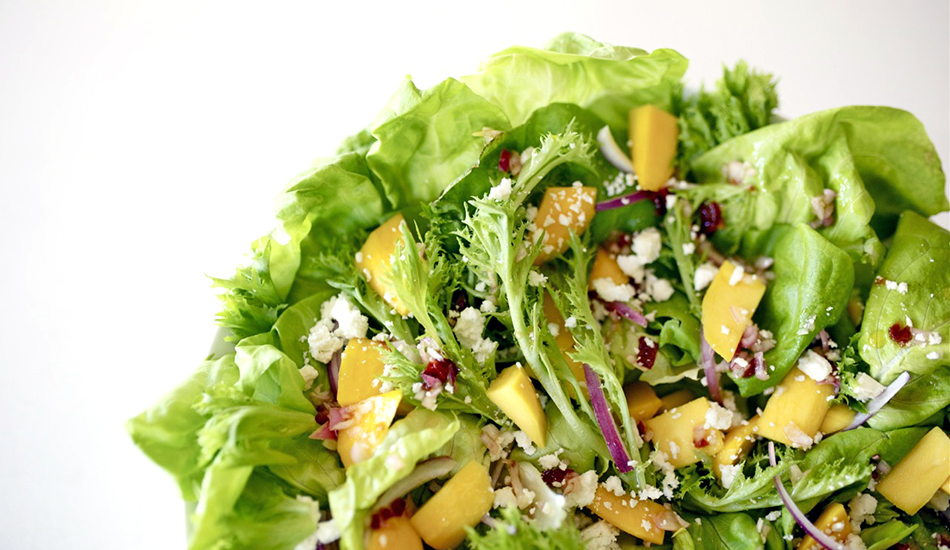 Look for Ataulo or Champagne mangoes to use in this crisp salad, topped with a delicious, smoky chipotle vinaigrette and bursting with flavor.
Ingredients
1 small shallot, minced
---
1/4 cup red wine vinegar
---
1 Tbsp. honey
---
1 Tbsp. minced canned chipotle chile
---
squeeze of fresh lime juice
---
I/ 4 cup olive oil
---
1/4 tsp. kosher salt freshly ground
---
pepper, to taste
---
1 head of butter lettuce
---
3 ripe Ataulo or Champagne mangoes, peeled and diced
---
¼ cup crumbled cotija
---
red onion, thinly sliced
Directions
Mix vinaigrette: In a small bowl, combine shallot and vinegar. Let stand 10 min. Add honey, chipotle and lime juice and stir to combine. Whisk in olive oil and season with salt and pepper.
Assemble the salad: On a platter or shallow bowl, layer lettuce leaves and mango. Drizzle with the vinaigrette and top with cotija and red onion. Sprinkle a bit more salt, pepper and a final drizzle of the vinaigrette to finish.