Chocolate Coconut Banana Raw Bars (Vegan, Gluten-Free & Paleo)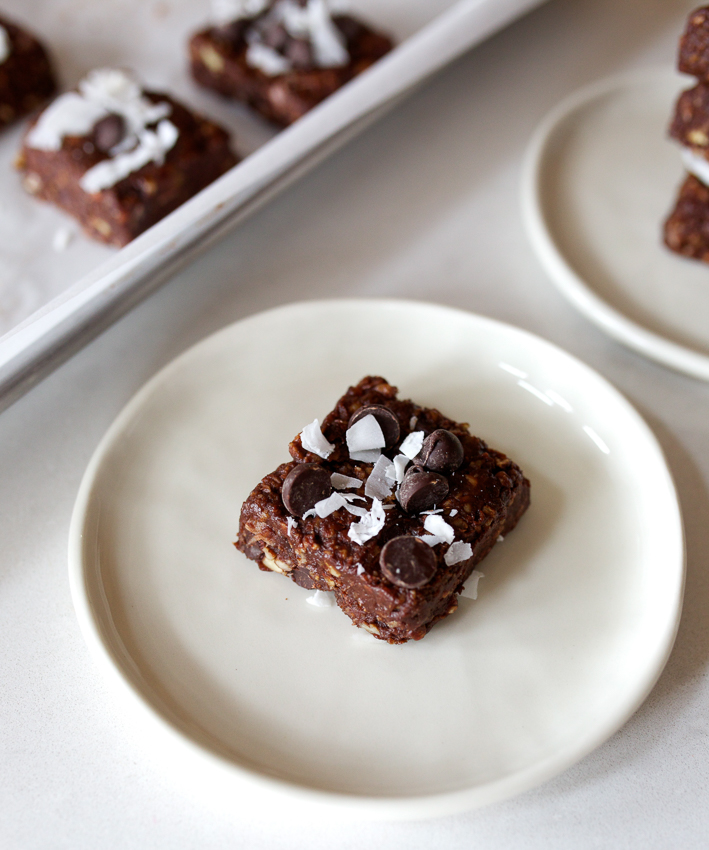 These healthy raw bars are delicious enough for dessert and come together in minutes. Great for on the road, a quick grab for picky kids, or a healthy snack disguised as a dessert.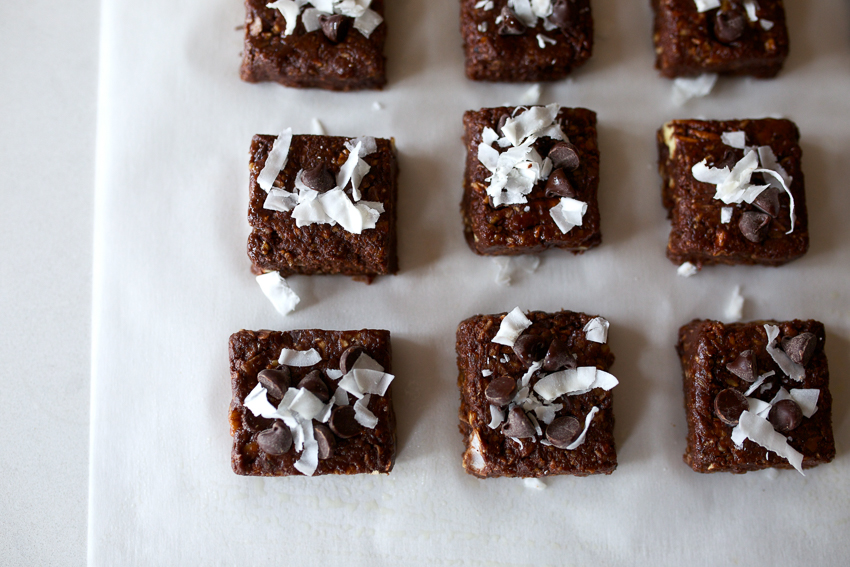 Ingredients
1 cup pitted dates
---
1 ripe banana
---
3 cups pecans
---
¼ cup local honey
---
¼ cup banana flour
---
---
¼ cup cocoa powder
---
Pinch of salt
---
1 cup unsweetened coconut flakes, plus more for topping
---
1 cup vegan dark chocolate chips, plus more for topping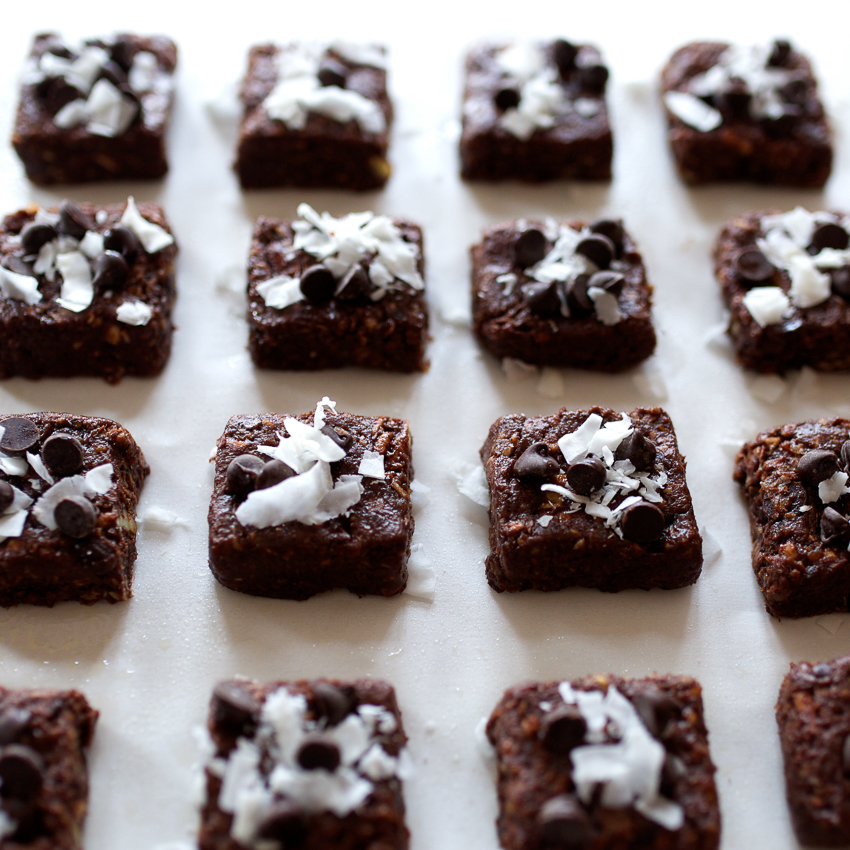 Directions
In a food processor, process the dates until smooth. Add the banana and process again. Add pecans, honey, banana flour, cocoa and salt and process just until smooth. Add the coconut and chocolate chips and pulse once or twice until just mixed.
Lightly grease a parchment lined baking sheet with oil, and transfer the mixture to it. With lightly oiled hands, mold the mixture into a rectangular block, about ¾ inches thick. Chill until firm, about 30 min in the refrigerator. Using a lightly oiled knife, cut into 1 ½ inch bar squares. Store in the refrigerator and enjoy throughout the week!