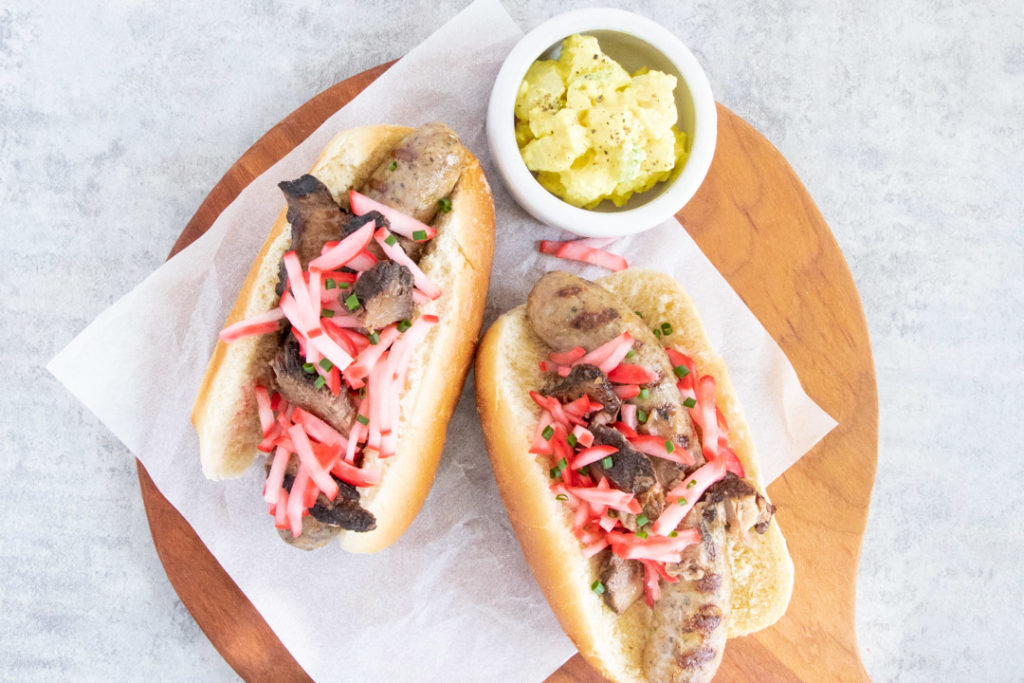 Chef Carrie Summer of Chef Shack says:
Top your pickle cheddar pork brat with some smokey Chef Shack brisket and a crisp pickled radish salad for your next backyard barbecue.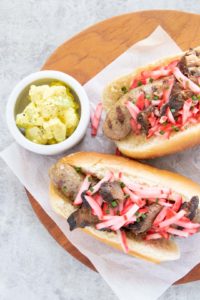 Print
The Ranch Rodeo
Yield 4 servings
Ingredients
Pickled Radish Slaw
1 cup Julienned French radish
3/4 cup water
3/4 cup rice wine vinegar
3 tablespoons sugar
1/2 teaspoon salt
1 clove garlic, crushed
Brat and Toppings
4 Pickle Cheddar Pork Brats
1 cup prepared smoked brisket
4 white brat buns
Instructions
Heat gas or charcoal grill. In a medium bowl, mix together all Pickled Radish Slaw ingredients; toss to coat. Let stand about 1 hours to blend flavors.
Place bratwursts on grill over medium heat. Cook uncovered 10 to 15 minutes, turning frequently, until thoroughly cooked.
Place bratwursts on buns. Top with smoked brisket and drained Pickled Radish Slaw.