Grilled Berbere Tri-Tip Steak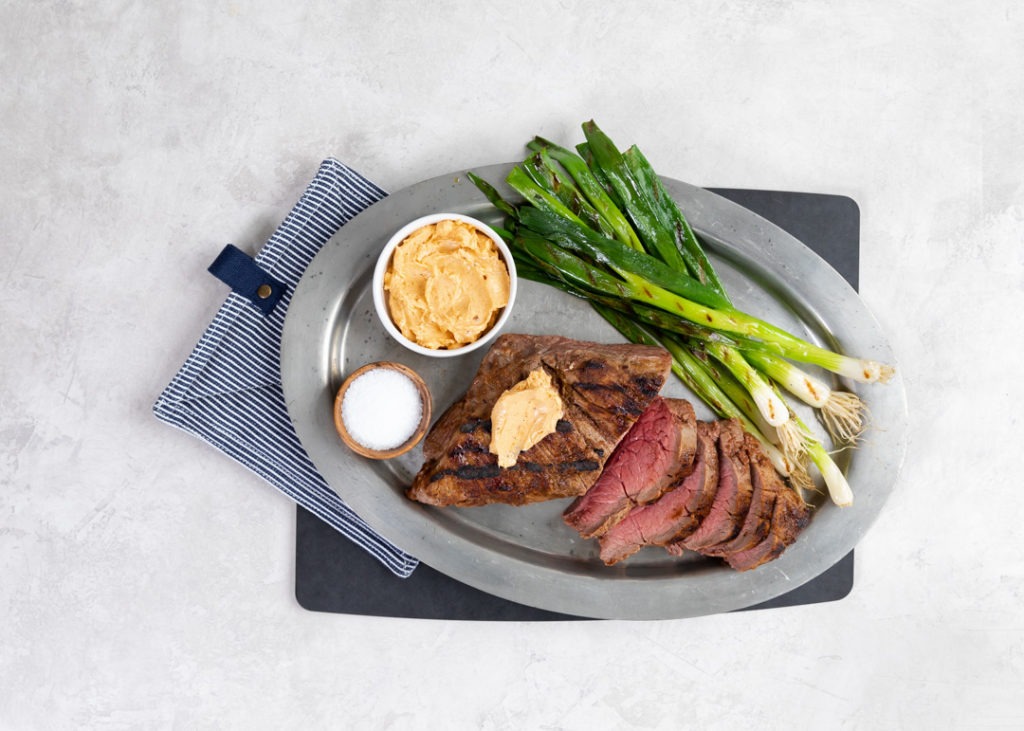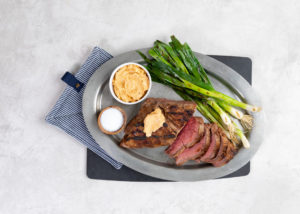 Print
Grilled Berbere Tri-Tip Steak
Yield 4 servings
Get a jump start on marinating your steak with Berbere sauce, a flavorful traditional Ethiopian spice mixture with clove, cayenne, ginger, cumin, and cinnamon.
Ingredients
1/4 cup Mama Kicks Berbere Sauce
1 whole tri-tip steak (about 2 pounds), trimmed
2 bunches green onions, trimmed
1 tablespoon olive oil
1/2 teaspoon salt
1/8 teaspoon pepper
Instructions
Brush berbere sauce over the steak. Cover and refrigerate at least an hour or overnight. Remove from refrigerator an hour before cooking.
Heat gas or charcoal grill for high heat.
Brush the green onions with olive oil. Place steak and onions on the grill. Cook 14 to 20 minutes turning every few minutes for even cooking until the desired steak doneness and the green onions are tender.
Rest the steak on a cutting board 5 minutes before slicing. Sprinkle the steak and onions with salt and pepper. Serve steak and green onions with Berbere compound butter.

Print
Berbere Compound Butter
Yield 12 servings
Ingredients
1/2 cup (4 ounces) Rochdale unsalted butter, softened
2 tablespoons Mama Kicks Berbere Sauce
Instructions
Add softened butter and 2 tablespoons of the berbere sauce to the bowl of a food processor. Process until smooth. Serve with steak, grilled corn or store in a sealed container in the refrigerator for up to 5 days.