Funky Monkey Waffle Snack Mix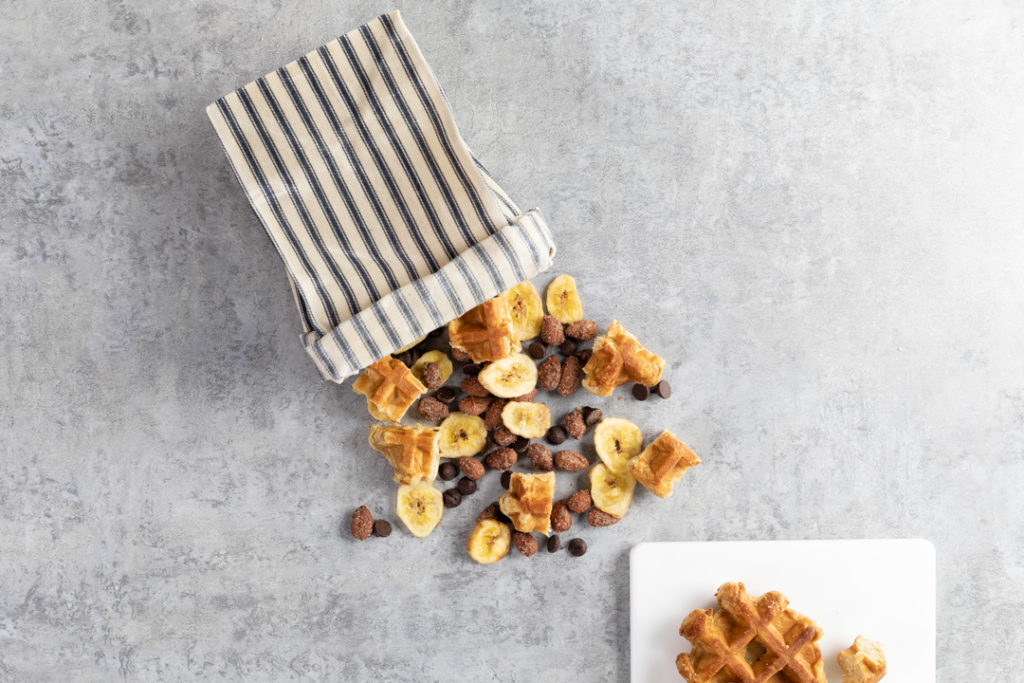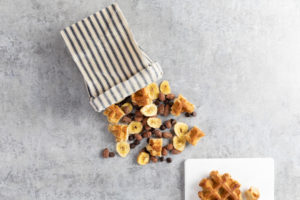 Print
Funky Monkey Waffle Snack Mix
A new way to waffle! This go-to snack swill sweeten up any morning, road trip or picnic.
Ingredients
2 Wallflour Original Liége Waffles
1 cup Barsy's Almond Sweeties
1/2 cup dried banana chips
1/3 cup chocolate chips
Instructions
Toast waffles according to package directions. Cool completely, cut into bite-sized pieces. In a large bowl, gently toss together the waffle pieces, almonds, banana chips, and chocolate chips. Store in an airtight container for up to 2 days.