Creamy Chocolate Peppermint Smoothie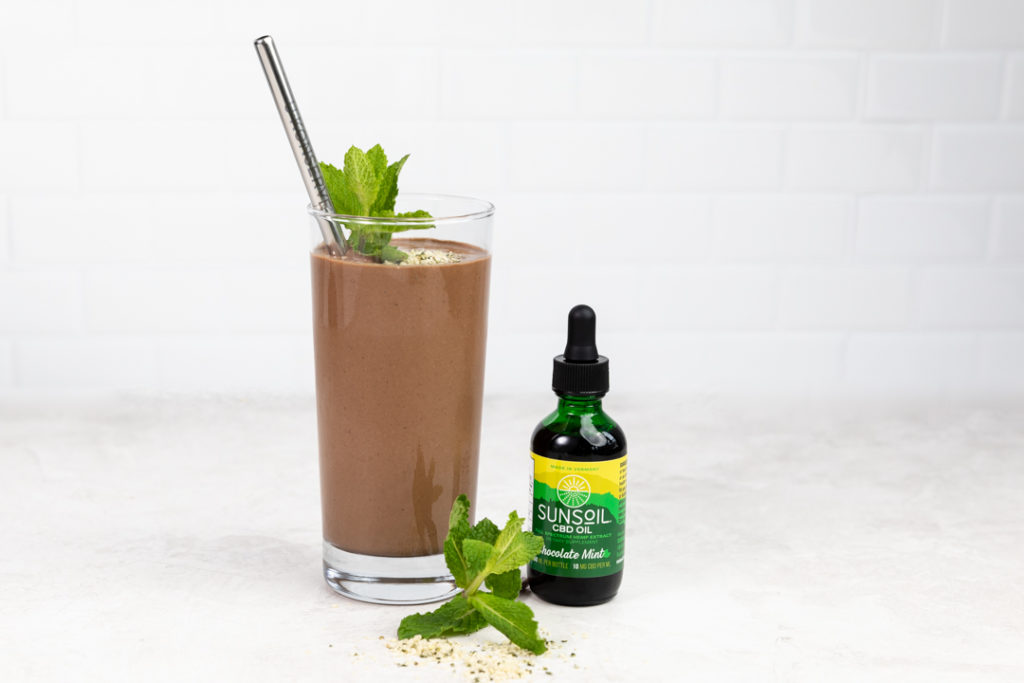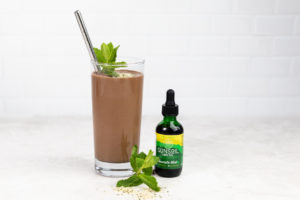 Print
Creamy Chocolate Peppermint Smoothie
Yield 1 serving
Ingredients
3/4 cup MALK almond milk
1 frozen banana, cut into chunks
2 tablespoons unsweetened cocoa powder
2 tablespoons lightly packed fresh mint
2 tablespoons hulled hemp hearts
1 ml Green Mountain chocolate mint CBD tincture
Fresh mint and hemp hearts for garnish
Instructions
In a blender, place almond milk,frozen banana, cocoa powder, fresh mint, hemp hearts and CBD oil. Cover, blend on medium speed about 2 minutes or until smooth.
Pour into a glass and garnish with fresh mint and hemp seeds. Serve immediately.
Notes
Tip:
Make it extra smooth and creamy by adding 1/2 medium ripe avocado before blending.