Earth Week: Live Green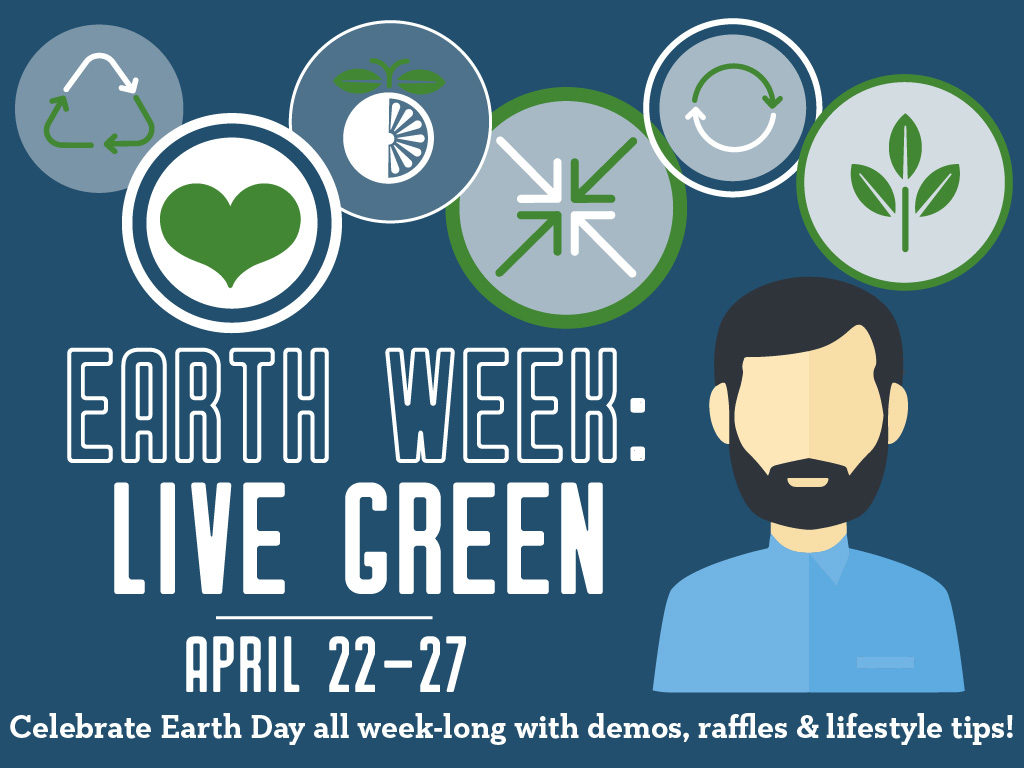 Earth Day is Monday, April 22, but why stop there? We're hosting a celebration of sustainable learning, shopping, and living all week long. Join us each day for free demos, samples, giveaways, and practical tips for improving your life while shrinking your environmental footprint.
---
Monday, April 22
Earth Day & Meatless Monday
Stop in for plant-based food demos, kids' cookie decorating* (3-6 pm), and more.
Tuesday, April 23
Local Foods Day
Celebrate all of the great local products we have in store, with some of our favorite local vendors sampling their products!
Wednesday, April 24
Reduce Day
Does the bulk aisle intimidate you? Stop in for a bulk aisle tutorial!
Bring in your clean, empty jars and we will weigh them for you.
Chanhassen tutorial 10 am-2 pm
Minnetonka tutorial 11 am-2 pm
Richfield tutorial 11 am-2 pm
Thursday, April 25
Reuse Day
Stop by and sample local and sustainable products & bring your kids—
we're planting wheat grass caterpillars from 3-6 pm!
Friday, April 26
Recycle Day
Recycling & composting can be tricky to navigate—come by and learn from the experts!
Carver & Hennepin County Recycling representatives will be in store to answer your questions.
Hennepin County Representative at Minnetonka from 4:30-7:30 pm
Carver County Representative at Chanhassen from 3:30-6:30 pm
Hennepin County Representative at Richfield from 4:30-7:30 pm
Saturday, April 27
Love Green Day
We're closing out the week with a bang! Check out tons of local products, kids' cookie decorating* (10 am-1 pm), and a free electronics recycling event hosted by Tech Dump!
Tech Dump Free Electronics Recycling Event
from 9 am-1 pm at all 3 Lakewinds locations
Click here for a list of accepted items
*While supplies last