Minnesota FoodShare Month

March is Minnesota Food Share Month!
Join Lakewinds, and co-ops around the state, in raising funds for our local food shelf partners. Every time you shop during the month of March and choose to round up your grocery total, your pennies, nickles and dimes will add up to thousands of dollars. Those dollars will be used in your local community to purchase healthy food for the hundreds of families that lack access.
Lakewinds' goal is to raise $21,000. That means each of our three store locations has an individual goal of raising $7,000. Our community food shelf partners are:
---
Minnetonka
---
Chanhassen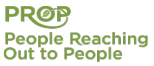 ---
Richfield