The Art of Clean: Waverly Soap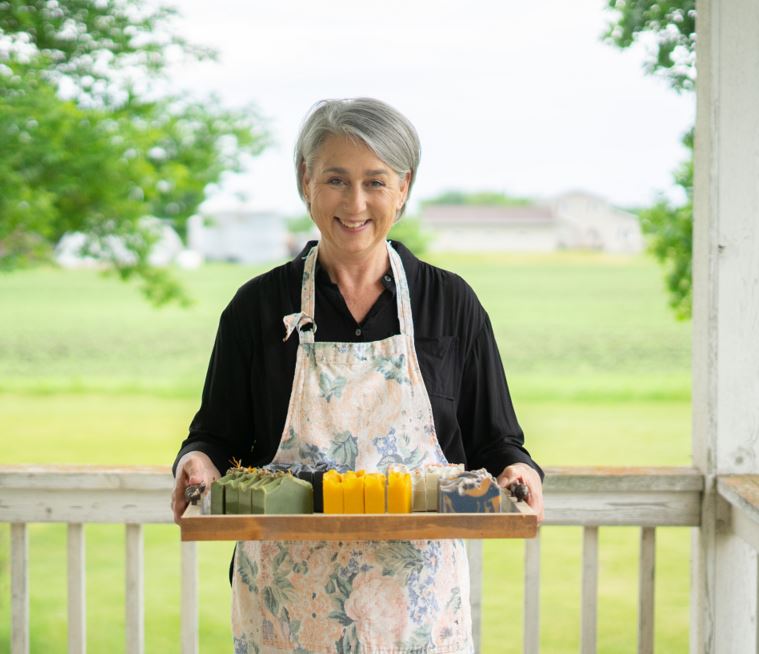 Pick up a bar of Waverly handmade soap and see what grabs your attention first. Is it the beautiful dried flowers? The flowing swirls? The lovely aroma that tempts you to take a nibble? (Resist!) Meet a local entrepreneur who turns clean ingredients into beautiful objects that keep skin moisturized and soft.
Soapmaking started as a hobby for Peggy Von Hagen, who has been making her luxurious, handmade soaps for about 10 years.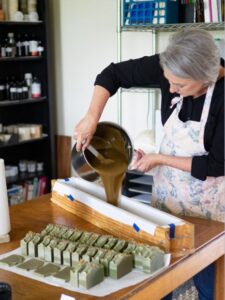 "I homeschool my kids and it seemed like a fun, crafty thing to do at home," says Peggy. "They would help me make the soap, weigh the oils and butters, and come to the farmers market — it was something we did together."
As her kids got older and their interests shifted, Peggy stuck with it, incorporating her love of cooking and baking into her art. "I love mixing things together and being creative in the kitchen," she says. "It's a calorie-free way for me to still be working with ingredients and mixing things up."
Clean ingredients have always been foundational to her product. "Things that you put on your body are absorbed by your body, so we use natural products as much as possible," says Peggy. "All the scents, everything is natural. All the soaps have herbs on the top, or dried flowers or spices. They smell like coffee or cinnamon or cocoa or spearmint – you wish you could eat them!"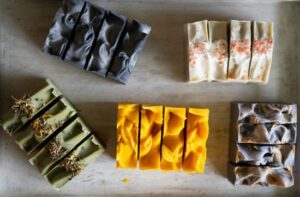 Waverly handmade soaps make beautiful host and holiday gifts, but they're also a perfect self-care indulgence. "Some are exfoliating, some have essential oils that are better for acne-prone skin, or are scent-free with oatmeal and honey. [They're] functional, healing, healthy and beautiful, aesthetically pleasing … the soap looks pretty, smells amazing, and is really good for your skin."
Peggy appreciates people who seek out and support local makers. "Your money has an impact on somebody's life directly… and that money stays in the community. It's beneficial to the community, to families, to people… there's something to that that is of value."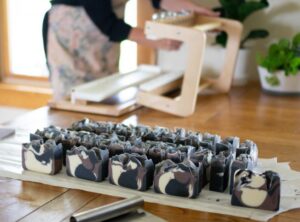 Find Waverly soaps in the wellness department.
---
See winter skin care tips and ideas to use as the temperature drops, or explore recipes for DIY winter skin care masks.