Serene Skin, Simple Steps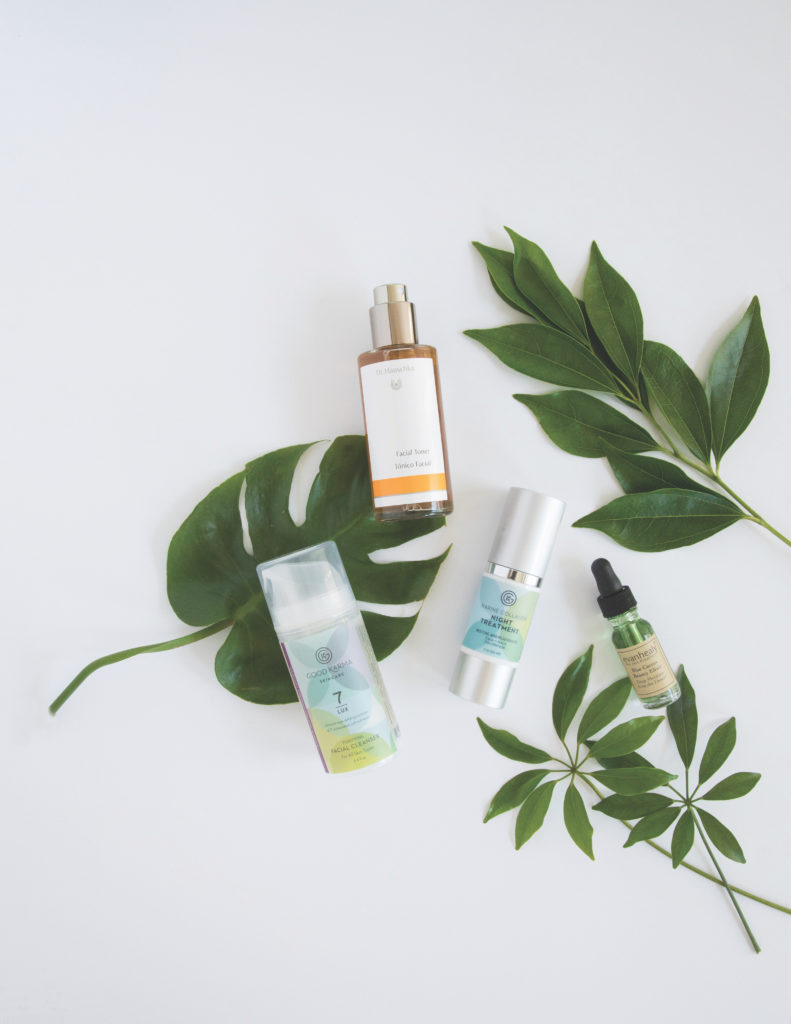 Hi, I'm Emily (@ereyayouknowme)! I claim to be a normal woman who is on the internet a lot but IRL very much an introvert. Skincare became an outlet for me to set aside time every day to exercise self-care, to wind down aft er a typical stressful day, and a way to invest in myself. It sounds silly to think washing your face can do all of this but you'd be amazed to see how it feels if you set aside 30 minutes of your day to reflect and put yourself first.
I keep my weeknight routine as simple as possible, but still hit every necessary step.
1 | Cleanser
I need a cleanser that will not only give my face a good squeaky-clean feeling but also be able to take off any makeup I am wearing that day. Look for a universal cleanser with a good pH balance and cold-pressed oils, which is perfect for all skin types.
2 | Toner
I am the biggest fan and supporter of toners as I feel it's a step most people feel that they can leave out. I spritz this on a cotton pad and wipe my face in an upward motion – this helps pick up anything left on the skin missed in cleansing. Toning preps the skin and pores before serum/hydrating.
3 | Serum
Serum is a skincare product that you should use after cleansing/toning and before moisturizing, as it is made up of smaller molecules that can penetrate deeply into your face and deliver a high concentration of active ingredients. A few drops warmed up in your hands and pressed into your face is key.
4 | Moisturizer
At nighttime I prefer to moisturize with a face oil vs. a lotion. Same as the serum, a few drops warmed up in your hands and pressed into your face.