17 Unexpected and Exciting Condiments to Try this Summer
Ketchup and mustard are great staples, but at Lakewinds we have lots of unexpected and exciting condiments to jazz up your grilled meats and veggies, appetizer plates, summer sandwiches, and side dishes. We've compiled a quick list of 17 of our absolute favorites.
1. Mama Kicks Berbere Sauce
Berbere is a blend of herbs and spices from Ethiopia. Traditionally made from dried ingredients like cardamom, coriander, nutmeg, ginger, and fenugreek, the bottled berbere from Mama Kicks is ready to act as a marinade for grillables (think steaks, chops, and portabella caps), or as a dipping sauce for crudité and BBQ chicken wings.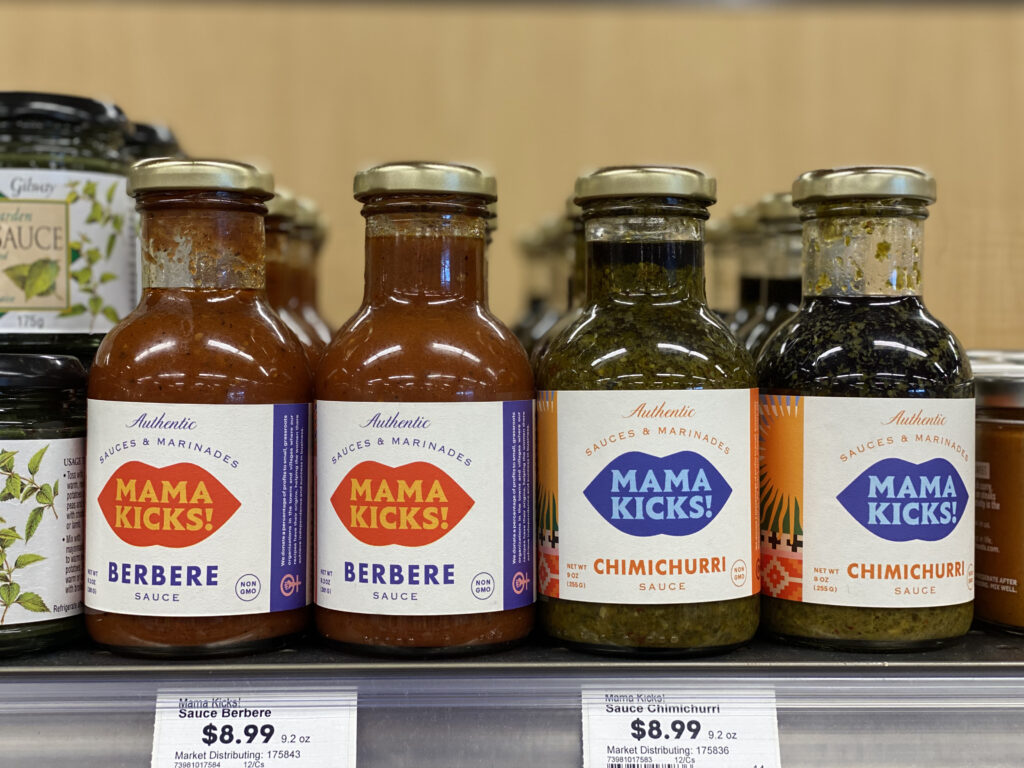 2. Mama Kicks Chimichurri
Once you try chimichurri you'll always want to have a little on hand. It's an herby sauce from Argentina, a country well-known for its beef. The aromatic mixture of parsley, cilantro, oregano, and onion is an unbeatable topping for grilled flank steak. It's a winning accompaniment to scrambled eggs as well. With a base of oil and vinegar, you can even use it as a flavorful salad dressing.
3. Sundried Basil Cashew Humble Nut Butter
Far from humble, these nut butter spreads are actually brimming with creativity and flavor. The Sundried Basil Cashew flavor is savory and salty, with a bit of spicy tang. It's great with baby carrots and crackers or on sandwiches. It's also wonderful tossed into a bowl of freshly roasted vegetables.
4. Sir Kensington Sriracha Mayo
It seems like sriracha has taken over the world in the last few years, and with good reason! Good sriracha brings a bright spicy kick together with funky fermented earthiness. It's a perfect way to complement mayo's creamy smoothness. We like sriracha mayo on California burgers. It's also great on grilled chicken, fish, or veggie sandwiches.
5. Sir Kensington Gochujang Everything Sauce
Gochujan is a fermented chili sauce from Korea that you may find yourself putting into just about everything! Sweet and savory notes offset the fermentation — like sriracha but sweeter. Try it on Korean BBQ-style tacos. Grill up some Korean rib tips and portabellas, then serve in corn flour tortillas with shredded red cabbage and scallions. Top it off with a sprinkle of sesame seeds and Gochujang Everything Sauce.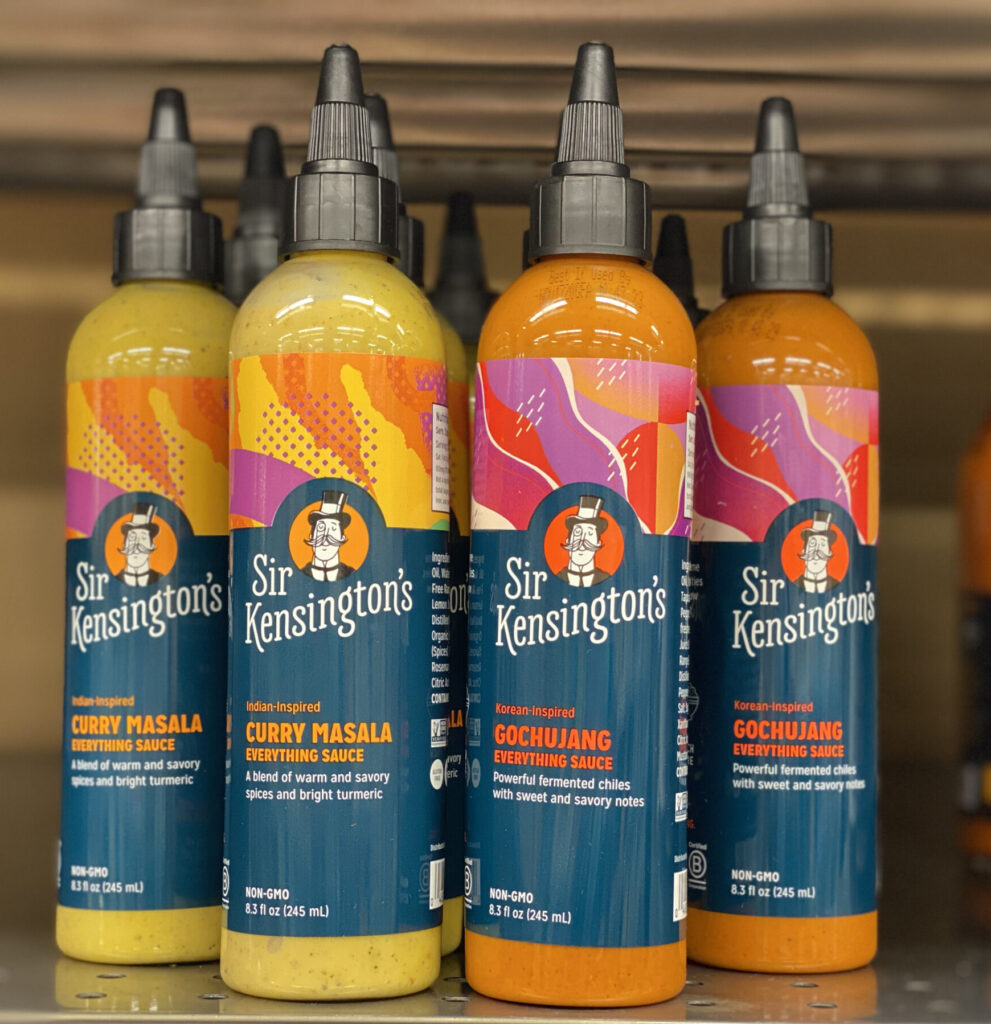 6. Sir Kensington Curry Masala Everything Sauce
Sir Kensington is on to something with their condiments. This cousin to the Gochujang Everything Sauce is flavored with warm and savory spices and bright turmeric. As the name suggests, it tastes great on just about everything, but make sure you try it with french fries — it's life-changing!
7. Spirit Creek Kim Chi
Kim chi is a requisite side dish for Korean BBQ, but its uses don't end there! Spirit Creek's kim chi has a crisp, bright, and spicy flavor that tastes great on sausages, turkey sandwiches, and pork chops.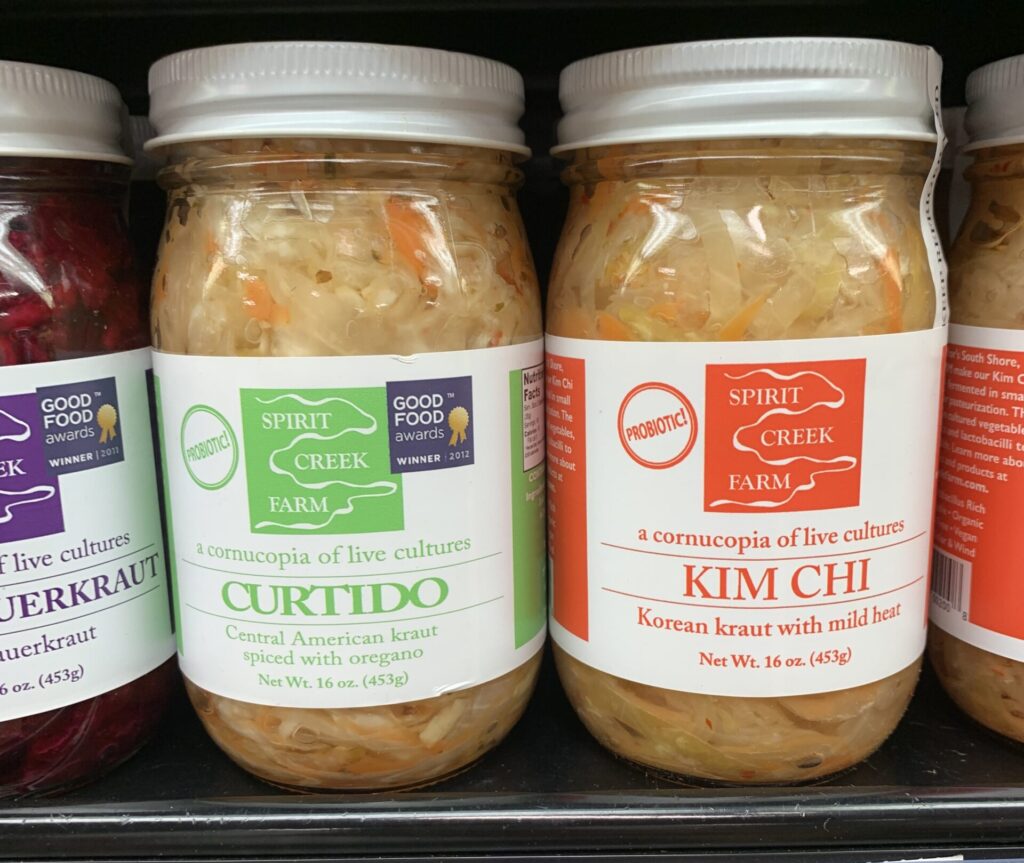 8. Spirit Creek Curtido
Curtido is like kimchi or sauerkraut, filtered through the flavors of Central America. The first note you'll pick up after the pickled cabbage is the oregano. This peppery herb gives curtido a distinctive flavor, utterly different than its fermented cousins. Try it on grilled sausages and hot dogs. It's a particularly pleasing topping on spicy sausages like andouille. Lakewinds carries a wide variety of sausages for all diets — try topping your favorite with curtido.
9. Basbaas Somali Style Salsa
This chip-dipper hits all the notes of a traditional salsa while also managing to be unique and unexpected! Basbaas means chili in Somali, and you'll definitely get a kick from this sauce. The chili is well-balanced with a bright zest from lemon and herbs. Try this one on charred grilled white fish — you'll thank us later!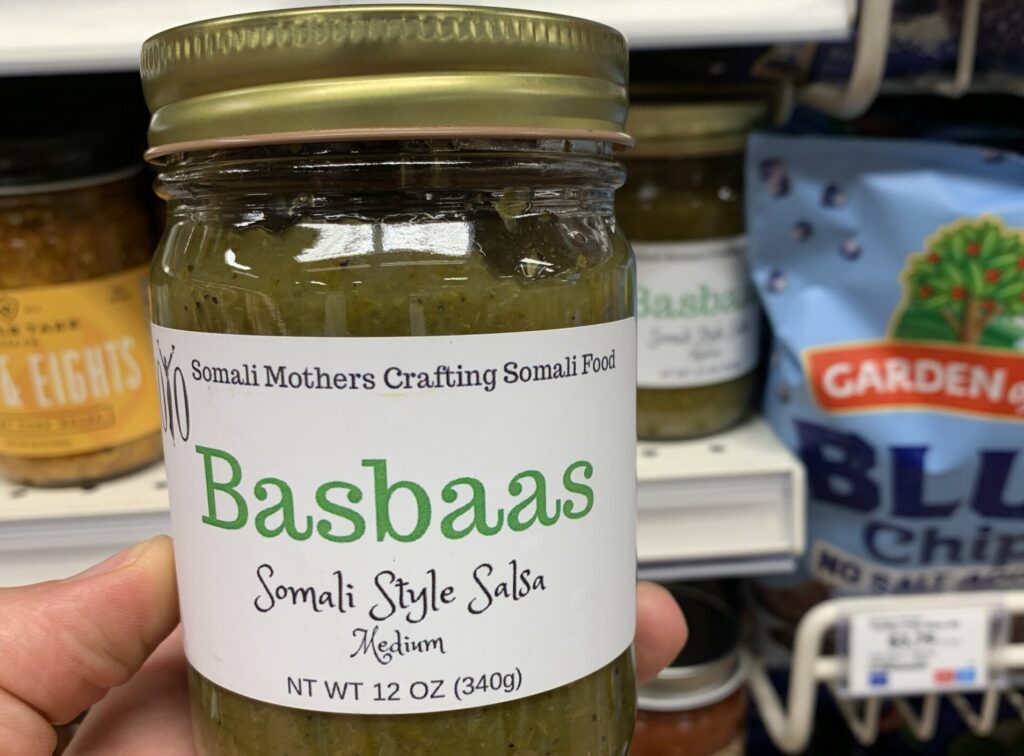 10. Lakewinds Deli Beet Hummus
Our hummus can't be beat, unless you make it with beets! (Sorry, not sorry.) Beets give hummus a natural sweetness that balances the dish's natural nuttiness. Beet hummus is great in falafel wraps or served alongside crudites.
11. Lakewinds Deli Feta Dill Neufchatel
Another scratch-made hit from the Lakewinds deli, this spreadable cheese works great on sandwiches, smeared in steak or veggie wraps, and as a dip for crudité. It's also fantastic on turkey burgers or served alongside grilled swordfish steaks. Tangy, slightly sour feta and cool, crisp dill are an ideal blend for summertime eating.
12. Maazah Chutney
Maazah Chutney is named after the Urdu word for "love," and if you've tried it you'll understand why! This herby, chunky, green condiment is made by sisters following a family recipe. Spread it on pita bread stuffed with fresh veggies. Use it to add fresh flavor to your favorite delivery pizza. It also tastes great on (you guessed it!) grilled chicken, veggies, and eggs.
13. Freak Flag Red Mustard
This unconventional sauce combines the best of ketchup and mustard, yielding something entirely new! Tomato, paprika, mustard seed, and garlic make a full-flavored topping for brats and burgers. Use red mustard to dress up frozen tots for a gastropub-style side.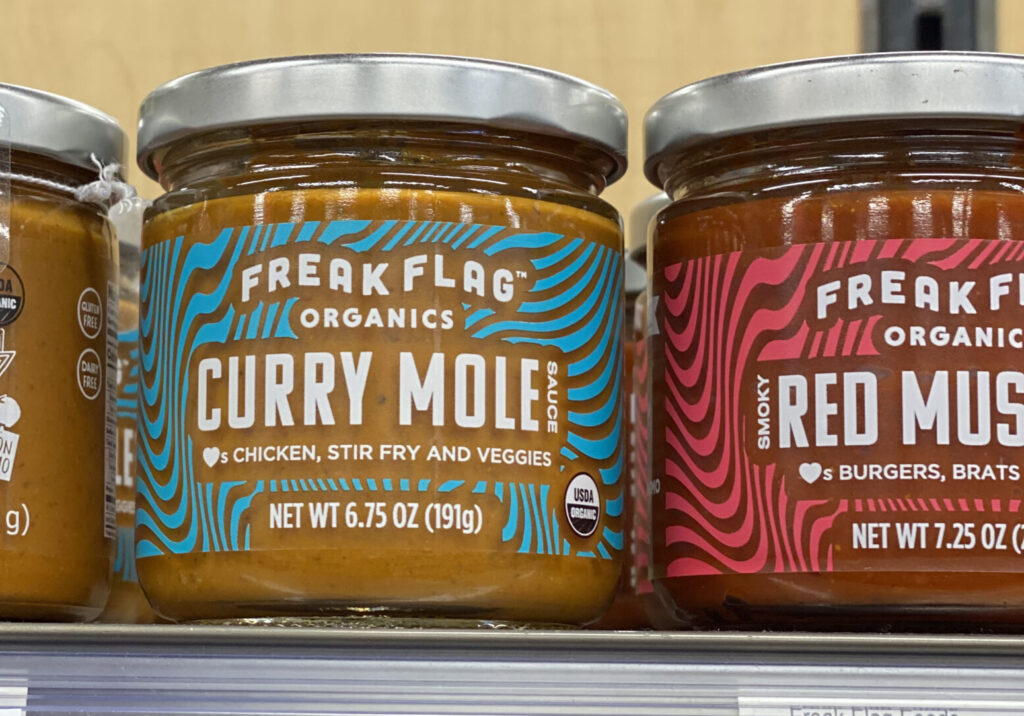 14. Freak Flag Curry Mole
Curry Mole doesn't even come close to encompassing the diverse flavors covered in this dip. Sure, it has the tastes of Southeast Asia covered: coconut milk, lemongrass, and brown rice syrup. It also works as a mole sauce, with garlic, onion, and chili powder to impart a smoky Mexican flavor. But then Freak Flag throws in some curveballs with pumpkin seeds, basil, carrots, and apple juice. There's nothing else like it under the sun. Use it for a marinade. Use it as a dip for veggie sticks. Use it to dunk your grilled chicken drummies. Spread it over toast for the best turkey sandwich you've ever eaten.
15. Escape Garlic Scape Pesto
If you've ever eaten scapes, you may have an idea of what this locally crafted pesto has in store. Try marinading chicken breasts and mustard greens with this garlicky paste, then grilling. You'll find that the basil and pine nuts make a great complement to charred poultry and greens.
16. Triple Crown Organic BBQ Sauces
While you might not think of BBQ sauce as unexpected, Triple Crown offers some wonderful tweaks to the traditional approach. Their Black Garlic BBQ sauce takes the deep, umami-rich flavor of its namesake to craft this Good Food Award-winning condiment!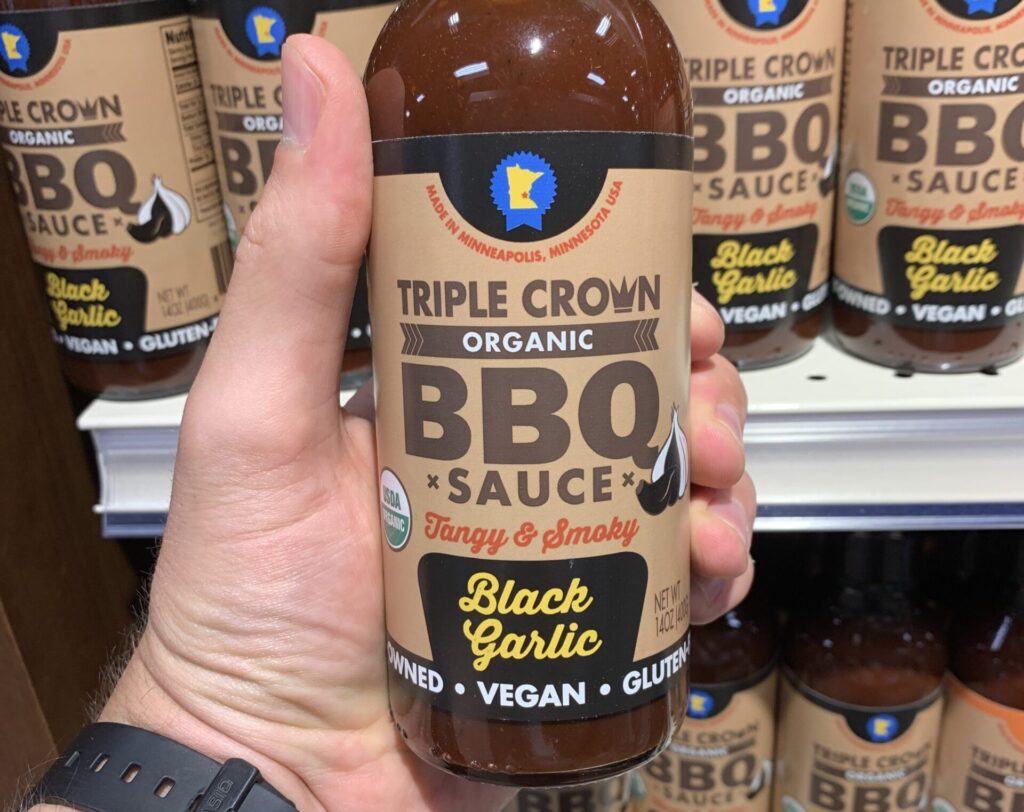 17. Lost Capital Hot Sauces
Not all hot sauces are equal! These locally made concoctions bring so much more than heat to tacos, grilled meats and veggies, and roasted vegetables. Lost Capital sauces are raw and fermented, with brews for all heat levels. Each handcrafted recipe features mouth-watering flavor combos. Try the fruity and five-alarm heat of the Gold Digger Mango Habanero, or the smoky Overdraft Green Chile Tomatillo Sauce.
Think beyond the same old condiments this summer. Experiment with fresh, unexpected spreads and toppers! Don't be afraid to mix and match flavors—fusion is fun. Try a hot dog topped with curtido and Red Mustard. Marinate chicken drumsticks in curry mole and dip into the Gochujang Everything Sauce. Open the doors of possibility this summer!